Stephen 'tWitch' Boss reportedly leaves suicide note
Stephen 'tWitch' Boss reportedly left a suicide note that referenced "challenges he's faced in the past".
TMZ said law enforcement sources stated police discovered the the 40-year-old 'Ellen DeGeneres Show' regular's final message at the scene of his death in a motel.
The specifics of the challenges are unclear, but Stephen's wife Allison Holker reportedly told police there were no "issues" with the DJ and dancer before he took his life.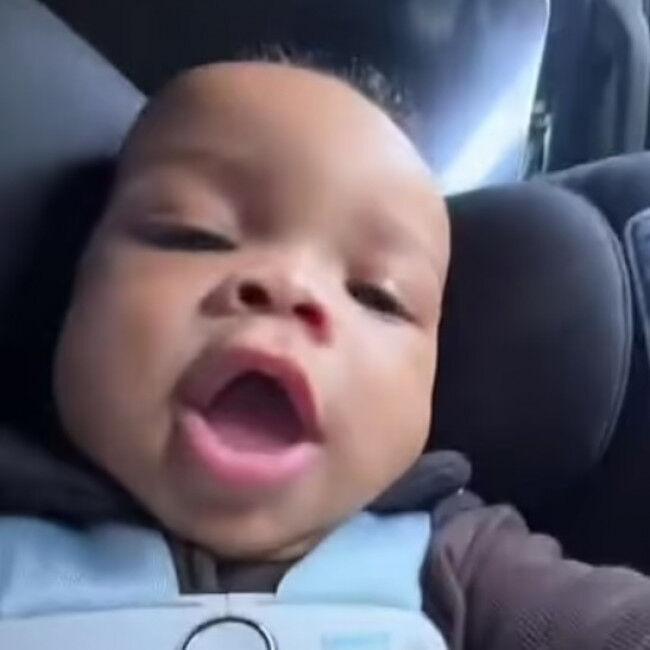 Rihanna makes TikTok debut by sharing video of her baby boy
Rihanna has made her debut on TikTok by sharing a behind-the-scenes video of her baby boy.
The 34-year-old singer and A$AP Rocky welcomed their son - whose name has not yet been revealed - in May, and she's now shared a video of him on the social media platform.
In the video, Rihanna's baby boy is heard cooing, and she asks him: "You tryna get mommy's phone?"
Later in the clip, her little boy is seen yawning as he looks out of the window of a car.
Rihanna - who has a huge following on other social media platforms, including 139 million followers on Instagram - jokingly captioned her first-ever TikTok post: "Hacked."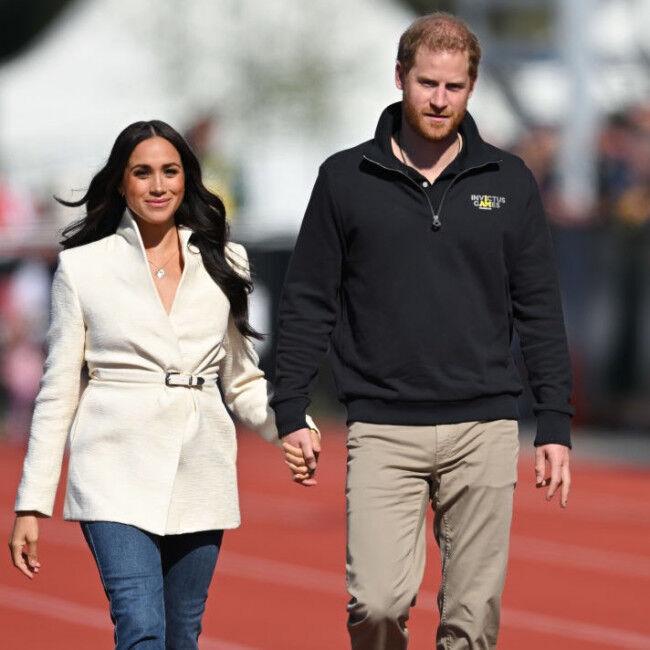 Meghan Markle's half-sister calls Harry and Meghan series 'fake news'
Samantha Markle has dismissed the Duchess of Sussex's Netflix documentary as "fake news".
The 58-year-old half-sister of the duchess has rubbished some of the claims made by her sibling in 'Harry and Meghan'.
Samantha said: "I can't believe we were essentially looking at $100 million fake news PR machine. It's projection at its finest. And it's almost comical."
In particular, Samantha disputed Meghan's claim that she "took care" of her grandmother in her "final years".
She told Fox News: "The whole grandmother thing - that just did it for us.
***
Get more recent celeb news here:
Celeb news for the week of Dec. 12
Gisele Bündchen 'recharging' after divorce from Tom Brady
Gisele Bündchen says she is "recharging" after her divorce from Tom Brady.
The supermodel, 42, revealed she was taking time out on holiday with her children by sharing a series of photographs on Instagram of them on a beach holiday in Brazil.
She said about the break with son Benjamin, 13, and daughter Vivian, 10, who she shares with her 45-year-old NFL player ex-husband: "Recharging with my little ones in the country of my heart!"
Gisele tagged Praia Brava Norte as her location and one photo showed ger in a leopard-print bikini, while another saw her make the shape of a heart with her hands in front of a sunset.
Days before the post, she walked her first red carpet since her divorce from Tom was finalised, at an event for jewellery brand Vivara in São Paulo, Brazil.
Gisele and Tampa Bay Buccaneers quarterback Tom's divorce was made official in October after 13 years of marriage.
Tom said in a statement at the time: "In recent days, my wife and I finalized our divorce from one another after 13 years of marriage.
"We arrived at this decision amicably and with gratitude for the time spent together. We are blessed with beautiful and wonderful children who will continue to be the centre of our world in every way.
"We will continue to work together as parents to always ensure that they receive the love and attention they deserve."
Tom, who also has son John 'Jack' Edward, 15, with his actress ex Bridget Moynahan, 51, added the split was "painful" and "difficult", and said: "We arrived at this decision to end our marriage after much consideration."
Stephen 'tWitch' Boss' colleague defends public tributes to DJ
Stephen 'tWitch' Boss' long-term colleague has defended the late DJs' friends and co-workers for sharing images and stories about him in the wake of his suicide.
Former 'Ellen DeGeneres Show' producer Andy Lassner insisted those paying tribute were not trying to "make this tragedy about themselves" and are trying to get the dancer and actor's personality across to the world.
He said in a lengthy Instagram post on Saturday (17.12.22) alongside a black-and-white picture of Stephen, 40, sitting and smiling: "So many people on social media are posting pictures of themselves with Twitch. Talking about their close friendships with him. Talking about the texts they exchanged with him just last week. Talking about the conversation they once had with him.
"The thing is - it's all true. It's all real. Those who knew him are not trying to make this tragedy about themselves. They are just trying to convey to you who Twitch was.
"He made everything about you. He made you feel like the most important person in the world. And he did this for everybody. Not just the people he needed or that were 'important'. He did it for everybody.
"It doesn't sound real. But it is. All of it. He was everyone's friend. He really did care for every single person who worked at the show and everyone in his life.
"And the thing is if you met him just once - you felt that feeling. That light.
"That's why I think you and I are hurting. Because we all counted on him."
Andy worked with Stephen for almost a decade during the DJ's regular slots on the Ellen show, with his post liked by famous including Jennifer Garner and Jennifer Aniston.
He added in his Instagram post: "He was our flame. Our joy. Our dancer. There was a heavy burden that none of us realised he was carrying. He must have been so tired.
"But we didn't know because he never wanted it to be about him. Ever.
"So now we can either spend all of our time wondering why and how and never being satisfied with the answers we imagine.
"Or we can focus on being grateful for the gift he gave us by allowing us to take light from his flame. The thing is that light still burns in us. All of us.
"Let's try and share that light with the people we love. It's really all we can do. And that's enough. It's more than enough."
Stephen, who shared children Weslie, 14, Maddox, six, and three-year-old Zaia with his wife of nine years Allison Holker, 34, died from a self-inflicted gunshot wound to the head on Tuesday December 13.
His widow said in a tribute: "It is with the heaviest of hearts that I have to share my husband Stephen has left us.
"Stephen lit up every room he stepped into. He valued family, friends and community above all else and leading with love and light was everything to him.
"He was the backbone of our family, the best husband and father, and an inspiration to his fans."
Catherine Zeta-Jones' biggest acting regret is never getting to play a female James Bond
Catherine Zeta-Jones' biggest acting regret is never getting to play a female James Bond.
The Oscar-winner, 53, said former 007 star Sean Connery backed her as a replacement for him as the spy after they became close filming the 1999 crime caper 'Entrapment' together.
She told The Sun on Sunday (18.12.22): "I would have loved to have played Bond. I had such a wonderful relationship with Sean Connery - we did a movie called 'Entrapment' years ago - and he was like my elder brother, my dad, my support.
"I really loved him. I am a Bond fanatic and he said to me once, 'You would have made a great Bond, girl'. I asked, 'A Bond girl or Bond?'
"He went, 'Bond - girl'. I said, 'Oh my gosh, I would have loved to have played Bond!' But I think that time has passed."
Despite recent calls for the first female Bond, the film franchise's producer Barbara Broccoli, 62, has insisted the role will remain played by a man.
Catherine, who shares son Dylan, 22, and daughter Carys, 19, with her husband of 22 years Michael Douglas, 78, is now on screens playing Morticia in the new Netflix TV series 'Wednesday' in a reboot of 'The Addams Family'.
Focusing on the teenage issues of Wednesday, Morticia's only child and shot by 'Batman' director Tim Burton, the actress said about joining the cast, which features Jenna Ortega in the title role: "It was a real treat because it's an iconic show and characters like Fester and Morticia are indelible, they're in our subconscious.
"It's more than pop culture, really. My niece knows 'The Addams Family' and my grandmother, God bless her, she loved 'The Addams Family'.
"You throw in the brilliant mind of Tim Burton and a fantastic casting and I'm just thrilled it's going so well."
Duke of Sussex slammed for having infamous 'Cards Against Humanity' game in royal room
The Duke of Sussex is being criticised for having an infamous card game that mocks the late Queen and Prince Philip in his royal residence.
Outrage erupted on Saturday (18.12.22) after a 'Cards Against Humanity' box was spotted in one of Prince Harry's rooms in the grounds of Kensington Palace.
It was highlighted by viewers of his 'Harry and Meghan' Netflix show, who said on social media they were shocked to have spotted the controversial game in a photo of Harry, 38, shown in the series as he poses in his military uniform inside Nottingham Cottage.
The episode also saw he and his wife Meghan, Duchess of Sussex, 41, brand their grace-and-favour cottage in the grounds of Kensington Palace, west London, "small" and complain about its "low ceilings".
Players of 'Cards Against Humanity', criticised since its launch in 2011, are encouraged to be as offensive as possible.
A blurb on its black box says: "Unlike most party games you've played before, 'Cards Against Humanity' is as despicable and awkward as you and your friends."
Ingrid Seward, editor of Majesty Magazine, told The Sun on Saturday about its presence on the Netflix show: "This game is sick. It is ridiculous and utterly tasteless whether you are a monarchist or not.
"It is in extreme bad taste and is very unfunny on a number of levels… it would be bizarre for them (he Sussexes) to own it if they know the background... it should not have been visible on Netflix and usually nothing is left to chance with them.
"It is possible someone gave them the game as a present, or even to see if they were in it."
The game, which markets itself as a "party game for horrible people", also references the Madeleine McCann case and Holocaust as well as the Princess of Wales and Michael Jackson.
One card references "Queen Elizabeth's immaculate a***" while another jokes about "leaked footage of Kate Middleton's colonoscopy" and others contain the answers "Kids with bum cancer" and "Chunks of dead prostitute".
The game has also caused outrage due to a reference to the 1989 Hillsborough disaster, which left 97 people dead.
There is no suggestion the game shown in 'Harry and Meghan' belongs to the duke or his wife or that they have played it.
A former spokesman for Madeleine McCann's parents branded the game "deeply disturbing" for referencing the case of the missing girl who disappeared from Portugal in 2007.
It was invented by eight childhood friends from Chicago in 2009, and Eli Halpern, who was project leader of the British version, said five years later: "One card is 'Queen Elizabeth's immaculate a***'. That was our mission statement, to take the most sacred thing in the UK and tarnish it."
Gary Glitter's upcoming jail release made one of his youngest victims weep
Gary Glitter's upcoming jail release made one of his youngest victims weep with despair.
The woman, known only as 'Ms D' to protect her identity, was abused by the paedophile, 78, when she was 10 in 2005 at his villa in Vietnam.
It emerged last week he is to be released as early as February after serving half his 16-yaer sentence handed down in 2015 for attacks on children.
Now 27, Ms D told the Mail on Sunday (18.12.22) from her home in the Mekong Delta she wants to sue him for compensation.
She added she hopes he is barred from ever traveling again, claimed he abused "many more victims" in Vietnam, and admitted she fears she will never be able to find love due to the ongoing trauma of his abuse.
The publication said she sobbed as she said: "He is free to enjoy his money and his life now, but I live with what that man did to me every day of my life.
"I will never find anyone to love me, and I will never be able to marry because of what happened. No man here will accept someone with my past.
"There were many other victims apart from me in Vietnam. He should never be allowed to leave England again because he is a very dangerous man, and he will do bad things again."
Glitter, born Paul Gadd, was jailed in February 2015 for offences carried out between 1975 and 1980, including crimes of sexual intercourse with a girl under 13, attempting to rape an eight-year-old and molesting a third girl.
Ms D gave evidence against him alongside a 12-year-old victim, and Glitter was jailed for three years before being deported to Britain.
Glitter was also jailed for four months in 1999 for possessing 4,000 indecent images of children and in 2006 was put behind bars in Vietnam for three years after sex attacks in the country before being release in 2008.
The former glam rocker still owns property in London and previously lived in a £2 million mansion flat in upmarket Marylebone in the west of the city, but is likely to face restrictions including an ankle tag, as part of the terms of his release.
The Ministry of Justice told The Sun when asked about his release conditions: "Sex offenders released from prison are closely monitored by the police and Probation Service and may be recalled to jail if they breach strict licence conditions."
Brittany Murphy's brother convinced she was murdered
Brittany Murphy's brother is convinced she was murdered.
Tony Bertolotti, 74, has spoken out approaching the 13th anniversary of the death of the 'Clueless' actress, found dead aged 32 in the bathroom of her Hollywood Hills home on December 20, 2009.
Her screenwriter husband Simon Monjack, 40, passed away in similar circumstances five months later.
The LA coroner ruled their deaths were due to pneumonia, anaemia, and drug intoxication after prescription pills were found in the couple's systems.
But Tony told The Sun on Sunday: "There's no way she died of natural causes. It's impossible. It's b*******, total c***.
"It was obvious to me, she was taken out... she didn't die of natural causes. She was lost to a flu? In my book, that's absurd.
"What are you kidding me? All she had to do is go five blocks away and they'd take care of her (in hospital.)"
Tony added there is also mystery over how Brittany's mum Sharon, who lived with the pair, has lain low without apparently revealing where all of Brittany's $10 million fortune went.
Brittany's dad Angelo died in January 2019 aged 92 after spending years trying to uncover what happened to the actress.
Tony said three people in control of the estate after Brittany passed - her mum, a newspaper editor, and a doctor she was being treated by.
It was reported at the time of her death Simon was written out of her will and the whole of the estate went to Sharon, but as Brittany's assets were held in a trust, details of the estate have stayed confidential.
Former saxophonist Tony, who has played with Bruce Springsteen and Diana Ross, added about his quest for truth: "It has nothing to do with money. "Believe me. I wouldn't touch that money anyway because it's all evil. I wouldn't go near that money. Forget it, that's dirty."
But he admitted he has "no faith" the truth will emerge, calling it a "dead issue".
Sharon Osbourne released from hospital after suffering 'medical emergency'
Sharon Osbourne has been released from hospital after suffering a "medical emergency".
The 70-year-old was rushed for treatment while shooting a new TV show in California on Saturday (17.12.22), but her son Jack Osbourne, 37, told TMZ on Sunday (18.12.22) she is now back at her home in Los Angeles after doctors gave her the "all-clear".
Jack did not share any details about what led Sharon to be hospitalised, but said they were filming for an upcoming episode of paranormal show 'Night of Terror' and told the outlet he she would tell fans what happened when she is ready.
Sharon was staying at the Glen Tavern Inn, Santa Paula when she suddenly fell ill.
Doctors were called to her accommodation at around 6.30pm after a "medical call" the Ventura County Department told TMZ.
In May, Sharon told how she caught Covid from her husband Ozzy, 73, after she was forced to fly back to Los Angeles to look after him as he continues to battle Parkinson's disease.
He's also recovering from hip surgery that has left him walking with a cane.
She said about the Black Sabbath frontman's recovery from Covid: "He's doing much better thank you. His temperature is now back to normal his coughing has stopped, he's doing much better."
But she added her daughter Kelly, 38, and "entire household" also caught the virus.
Harry and Meghan want an apology from the Royal Family
The Duke and Duchess of Sussex reportedly want an apology from the royal family.
The couple - who stepped down from royal duties in 2020 - have, since moving to LA in search of a private life, accused The Firm of racism and after former lady-in-waiting Lady Susan Hussey made comments deemed "unacceptable and deeply regrettable" towards a black charity boss but apologised, a source has claimed that "nothing like that" was done for them and they want a "meeting" with the family.
A source close to the Sussexes told The Sunday Times: "Nothing like that was ever done when Harry and Meghan raised various concerns -- no meeting, formal apology or taking responsibility or accountability. That is hard to swallow -- 100 per cent yes they'd like to have a meeting."
Former 'Suits' actress Meghan - who is biracial - tied the knot with Prince Harry in 2018 and went on to have children Archie, three, and 18 months with him but claimed in a bombshell interview with Oprah Winfrey that there were "concerns" raised about what skin colour the children would have when she was pregnant.
Meanwhile, Lady Susan Hussey - who served as a lady-in-waiting to the late Queen Elizabeth until her death in September and is godmother to Prince Williamm - stepped down from her role as a royal aide after she asked Ngozi Fulani at a reception in November: "Where are you really from?"
The Palace said in a statement on Friday (16.12.22) about how the pair have met for the first time since the controversy: "At this meeting, filled with warmth and understanding, Lady Susan offered her sincere apologies for the comments that were made and the distress they caused
to Ms Fulani. Lady Susan has pledged to deepen her awareness of the sensitivities involved and is grateful for the opportunity to learn more about the issues in this area."
Jamie Spears: Britney could have died without conservatorship
Jamie Spears has claimed that his daughter Britney "could have died" without the conservatorship arrangement.
The 41-year-old pop star suffered a number of personal struggles in 2007 and was placed under an arrangement that gave her father Jamie,70, and a team of others control over her financial and professional affairs but he has now explained that the controversial agreement actually saved her life.
He said: "My God, where would she be without that conservatorship now? I ain't gonna paint you no pretty pictures. That conservatorship was one hell of a time, and without it I don't know if she would be alive now. All decisions were taken with a group of very good people."
The conservatorship was terminated by a Los Angeles court in 2021 but Britney - who tied the knot with Sam Asghari earlier this year and has children Sean, 17, and Jayden, 17 with ex-husband Kevin Federline - has become estranged from her family in recent months and Jamie insisted he still "loves his daughter" and described their feud as "terrible."
He told The Sun on Sunday: "I love my daughter with all my heart and soul. The situation between us is just terrible. I don't believe she would've got the kids back without the conservatorship.
"They didn't miss no time with their mother. They didn't miss no time with their father. My main purpose was to get Britney back with her kids in a comfortable relationship. And the conservatorship, like I said, gave Kevin a sense of peace and protection. The judge's rules (which required Jamie to supervise Britney's access time with her sons) were a great tool. They allowed us to help the kids, but also to protect Britney too. Had the conservatorship not been there, she would never have got her boys back."
The '...Baby One More Time' hitmaker - who claimed she was forced to perform against her will - was said to be bankrupt in 2008 but Jamie insisted the arrangement was put into place so she could build back financially with a string of tours and a lucrative Las Vegas residency.
He said: "She had no money whatsoever. The conservatorship set a resource where she could get back financially. And, you know, we worked -- and she worked -- and she got herself straight up financially."
Brad Pitt and Ines de Ramon are 'having fun together'
Brad Pitt and Ines de Ramon are "dating and happy".
The 58-year-old actor and Ines, 32, are "planning to spend New Year's Eve together", and Ines thinks that Brad is "very sweet".
An insider told PEOPLE: "It's not serious yet but he's comfortable and they're having fun together."
The Hollywood star - who was married to Angelina Jolie between 2014 and 2019 - has enjoyed dating Ines over recent months, and they "hang out when they are not busy".
The insider added: "Ines is fun and social. They have a great time together. They do solo dates, but also group dates with friends."
Brad split from Angelina in 2016 and he subsequently made a concerted effort to get sober.
The movie star revealed that he felt "safe" at Alcoholics Anonymous and that he found a "really private and selective" group of people who wouldn't betray his trust.
He explained: "I had a really cool men's group here that was really private and selective, so it was safe, because I'd seen things of other people, like Philip Seymour Hoffman, who had been recorded while they were spilling their guts, and that's just atrocious to me."
Brad remains on a mission to improve his health, after he managed to kick his smoking habit amid the COVID-19 pandemic.
The 'Moneyball' star initially tried to limit the amount he smoked - but he eventually decided to commit to his ambition wholeheartedly.
Brad - who was also married to Jennifer Aniston between 2000 and 2005 - shared: "I don't have that ability to do just one or two a day. It's not in my make-up. I'm all in. And I'm going to drive into the ground. I've lost my privileges."
Horror movies are therapeutic, says Jenna Ortega
Jenna Ortega finds making horror movies to be "therapeutic".
The 20-year-old actress has recently established herself as a so-called scream queen, after starring in the slasher films 'X' and 'Scream', and Jenna has admitted to being a huge fan of the genre.
The Hollywood star - who also plays Wednesday Addams in the Netflix horror comedy series 'Wednesday' - told 'The Tonight Show Starring Jimmy Fallon': "I love horror films, I don't know what it is about having blood thrown on your face and running around screaming bloody murder.
"But it really is so therapeutic, so much fun."
Jenna claimed that the people working behind the camera tend to love the horror genre, too.
She said: "Everyone who works on horror sets loves horror - people do special effects because they grew up loving gore."
Meanwhile, Christina Ricci recently heaped praise on Jenna, describing her 'Wednesday' co-star as "amazing".
The 42-year-old actress starred as Wednesday in the 'Addams Family' movies in the early 90s, and she's been impressed by Jenna since they started working together on the Netflix show.
Christina - who plays another character in the show - explained: "I loved being Wednesday.
"I'm very proud of that role. I also think Jenna Ortega is amazing. She is so brave, so cool, and really doing the part justice. Wednesday is her part now ... [and] those two things can be true at the same time!"
Christina also revealed that she isn't worrying about the inevitable comparisons between herself and Jenna.
She said: "I knew there would be comparison between the old ['Addams Family'] movies and 'Wednesday'. That's a natural inclination. But the 'who was a better Wednesday?' thing is unreal."
Kevin Costner thanks Richard Burton for inspiring him to make it in Hollywood
Kevin Costner says Richard Burton gave him the confidence to make it Hollywood.
'The Bodyguard' star was one of the biggest box office stars of the 1990s and he has now revealed that screen icon Burton - who was twice married to his 'Cleopatra' co-star Elizabeth Taylor in his lifetime - pushed him to pursue acting as a career.
Costner revealed that a conversation about acting between the pair led to Burton - who died in August 1984 at the age of 58 - saying "I think you should try this" to him.
Away from the cameras, the 67-year-old screen icon loves "the chance to have some fun" performing in his country rock band Kevin Costner and Modern West.
Speaking to the US edition of Closer magazine, he said: "I always thought that music could build a stronger, more personal moment for me. It would be real, full of mistakes and without apology. But most of all there would be the chance to have some fun."
The 'Robin Hood: Prince of Thieves' star - who has seven children in total; Annie, 38, Lily, 36, and Joe, 35 with his first wife Candy Silva, Liam, 26 with his ex Bridget Rooney and Cayden, 15, Logan, 13 and Grace, 12, with his wife Christine Baumgartner - loves "nothing" about wearing formal wear even after years of red carpets.
Kevin said: "I've never wanted to wear a tie in my life. To this day, I'm not comfortable in suits. There's nothing about it that I like."
James Corden predicts he'll cry on The Late Late Show
James Corden thinks he'll "dramatically fail" to "keep it together" during his final episode of 'The Late Late Show'.
The 44-year-old actor previously announced that he'll walk away from the show in 2023, and James is convinced that he'll burst into tears during the final episode.
During an appearance on 'The Tonight Show Starring Jimmy Fallon', James explained: "My intention - which I think I'll fail at dramatically - is to just not be crying for the entire hour, which I think I will be.
"So I'm really going to try to keep it together.
"Our intention is to, you know, go out in the way that we came in and I will miss it hugely."
Earlier this year, James revealed that he's quitting 'The Late Late Show' in order to spend more time with his kids.
The TV star has Max, 11, Carey, eight, and Charlotte, five, with his wife Julia Carey, and James admitted that his kids were one of the big factors behind his decision to return to the UK.
He said: "We had to cancel last year's summer holiday [because of work clashes] and when I told Max, he looked so sad, and I had this sudden revelation of the maths: we've only got six more summers with the kids, before they start wanting to go off with their mates, six if we're lucky.
"I knew I just couldn't do that again. So that's why I quit."
James also explained the decision during a monologue on 'The Late Late Show'.
He shared: "When I started this journey, it was always going to be just that. It was going to be a journey, an adventure. I never saw it as my final destination.
"I never want this show to overstay its welcome in any way. I always want to love making it. And I really think in a year from now, that will be a good time to move on and see what else might be out there."
Iggy Pop pranked by Elton John in a gorilla suit
Iggy Pop says Elton John once terrorised him in a gorilla suit.
The 75-year-old rock star - whose real name is James Newell Osterberg Jr - recalled the "funny" time in 1973 when 'Your Song' hitmaker Elton, 75, donned a "huge" costume while he was "really out of it" and gave him a shock.
He told Mojo magazine: "I was really out of it. I'd done too much on the downside the night before, so I had to be injected madly to get to the point where I could just barely stand up straight and hold the mike. And then I saw this gorilla. I realised it wasn't a real gorilla, but anyone who puts on a gorilla suit looks huge."
The 'Passenger' singer went on to admit that he felt as if the 'gorilla' could "kill" him as he had no clue that it was Elton.
He said: "You don't know who's in there. It could be Billy Bob and he's going to kill me."
However, the former Stooges frontman soon realised it was the 'Crocodile Rock' legend himself -whose real name is Reginald Dwight -playing a trick on him.
Iggy said: "He just picked me up for a little bit and gave me a little carry around. It was very funny."
Meanwhile, the BBC 6 Music presenter feels his career - which has spanned more than five decades - has become "physically harder" but as time has gone on but has also become "easier" in all other aspects.
Iggy said: "It's physically harder but, mentally and emotionally, which is the bigger part of life, it's gotten much, much easier. Because the big problem before was the size of career, size of audience. How many units are you generating? How many people are listening? When your size isn't big enough, you get all sorts of pushback from the world in general, and from the inner layers of the industry.
"But everything kind of added up and I have a lot of records out there. They all sell."
Lewis Capaldi wants new single Pointless to become a wedding song
Lewis Capaldi's latest single is a "cash grab".
The 26-year-old singer is usually known for his ballads but he's proud to have worked on 'Pointless' - a track about being in love - and joked he's only bringing out the song so that people play it at weddings, earning him more royalties.
He quipped: "It's not about the TV programme unfortunately, though that would make quite entertaining listening. I'm all about Richard Osman, even though he's left.
"No, it's a song about being in love, which for me is almost an alien concept. My songs are usually about falling out of love or being heartbroken or something like that. They don't often lean towards just a happy love.
"Listen, we've got a song like 'Someone You Loved', which gets played at funerals. And it'd be nice to have a song like Pointless that gets played at weddings. Basically, it's a cash grab."
Lewis co-wrote the song with Steve Mac and Johnny McDaid, with the pair sharing a verse from an unfinished track they'd been working on with Ed Sheeran.
He told Big Issue magazine: "Johnny and Steve said, 'We've got this verse that Ed did if you want to try and have a crack at writing the chorus.' They were kind of struggling.
"I heard it and I was like, it's f****** great, tweaked it a little bit, put my stamp on it then wrote the chorus and middle-eight, and Bob's your uncle, you've got a tune.
"But me and Ed were never in the same room to write the song. He did that verse with them, left, then got sent the finished song a couple of months after."
Jennifer Cooldige thanks Ariana Grande for reviving her career
Jennifer Coolidge thinks Ariana Grande is responsible for her reviving her career.
The 61-year-old actress made her name in 1999 comedy 'American Pie' before starring in a string of hit movies in the early 2000s but felt her career had began to "flatline" until the pop superstar, 29, asked her to reprise her role as beautician Paulette Bonafonte from 'Legally Blonde' for her 'thank u, next' music video in 2018 and credits Ariana with her recent success as socialite Tanya McQuoid in HBO hit 'The White Lotus.'
Speaking in a joint interview with Ariana, she said:"I'm curious if you know that when people ask about how my life has changed. Yes, I got to do 'White Lotus', but I think it really started with you asking me to be in the 'Thank U, Next' video. I mean, from there I got 'Promising Young Woman', and this whole thing. You were sort of the instigator."
The 'A Cinderella Story' star went on to add that if Ariana had not put her in the music video - which sees the 'Into You' hitmaker perform scenes from other classic movies such as 'Mean Girls' and 'Bring It On' alongside the likes of reality matriarch Kris Jenner, Jonathan Bennett and her former 'Victorious' co-stars Elizabeth Gillies,Daniella Monet and Matt Bennett - that she would not be where she is in her career today.
In an interview with Entertainment Weekly, she added:" No, I really think that! I think if you hadn't put me in 'Thank u, next,' and done that imitation, I don't think I would be here where I am! I was kind of flatlining and you got things going for me!"
Margot Robbie feared filmmakers wouldn't get away with orgy scene in 'Babylon'
Margot Robbie feared filmmakers wouldn't get away with an orgy scene in her new film 'Babylon'.
The 'Wolf of Wall Street' actress, 32, who plays self-destructive silent film star Nellie LaRoy in the film, said she started to wonder if certain images could be shown on screen - and whether she could carry off her part - when she read the script.
She made the admission while discussing the film during a chat with Carey Mulligan as part of Variety's 'Actors on Actors' series.
Carey, 37, said its opening scene was an "enormously debauched" and "crazy, wild party" with "lots of people wearing very little or nothing".
Margot agreed: "It's pretty much a party-slash-orgy. It kind of turns into an orgy.
"When I read the script, I was like, 'This is like 'La Dolce Vita' and 'Wolf of Wall Street' had a baby - and I love it!
"But I was like, 'Are we allowed to show that? Are we allowed to show that?'
"There were so many scenes where I was like, 'a) I have no idea how I'm going to do that, and b) are we going to get away with this?'"
When Carey said she had watched the film with her mum, Margot joked: "Everyone should see Babylon with their parents. It won't be awkward at all!"
Margot's co-star Brad Pitt, 58, has admitted he found the amount of nudity in the movie "shocking".
Written and directed by Damien Chazelle, 37, and due for a cinema release in America on December 23, 'Babylon' is described as a "tale of outsized ambition and outrageous excess" which "traces the rise and fall of multiple characters during an era of unbridled decadence and depravity in early Hollywood".
The Duke and Duchess of Sussex 'will be invited to King Charles' coronation despite Netflix show claims'
The Duke and Duchess of Sussex will reportedly be invited to King Charles' coronation despite the claims they made about the royal family on their Netflix show.
Several sources told the Daily Mail on Friday (16.12.22) even though official invitations for next year's event have yet to be sent, Charles has said the couple will be welcome guests.
An insider was quoted by the publication saying: "Harry is his son and His Majesty will always love him.
"While things are difficult at the moment, the door will always be left ajar."
Another source told the Mail they thought it would be "unlikely" the invitation would be taken back even if Harry, 38, makes further accusations against the royals in his upcoming memoir 'Spare', due out January 10, ahead of his father's May 6 coronation at Westminster Abbey, London.
They added: "I know conversations have been had around them attending the Coronation and while there are a lot of potential pitfalls between now and then, I can't see His Majesty's attitude to this changing."
But another source told the Mail the Sussexes would be "utterly hypocritical" to come to the coronation after branding an unnamed member of the royal family racist.
They said: "It would be utterly hypocritical but then again not entirely unsurprising if they did, let's just say."
The Mail said Buckingham Palace declined to comment, saying the guest list for the coronation hadn't yet been compiled.
Harry's controversial statements in the 'Harry and Meghan' Netflix show included a claim he had been brought up by alternative families in Africa and the Army.
Gary Glitter 'will be released from jail within months after serving half his 16-year sentence'
Gary Glitter will reportedly be released from jail within months after serving half of his 16-year sentence.
The 78-year-old, who was imprisoned in 2015 for sex offences on three girls aged eight to 13, is also set to be electronically tagged as part of his release conditions, according to The Sun.
It reported on Friday (16.12.22) Glitter may move back into his London apartment as he still has a fortune in the bank from his glam rock hits.
A source told The Sun: "Glitter has kept his nose clean in prison and toed the line and now his sentence is almost over.
"The nature of his determinate sentence means the case won't go to the Parole Board.
"It simply means that as soon as his sentence is over, he is free to walk out of the prison gates."
Glitter, real name Paul Gadd, was given a determinate term for his sex offences, which is a fixed period that cannot be reviewed, meaning his case will not have to go before the Parole Board.
It is thought he could be freed as early as February.
The Ministry of Justice told The Sun: "Sex offenders released from prison are closely monitored by the police and Probation Service and may be recalled to jail if they breach strict licence conditions."
The publication said the Parole Board confirmed it would not be considering his case, but added Glitter will be forced to wear a tag on release.
Glitter's offences range from 1975 to 1980 and included sex with a girl under 13, attempted rape of an eight-year-old, and repeatedly molesting a third girl.
In 1999, he was jailed for four months for possessing 4,000 indecent images of children and in 2006 was put behind bars in Vietnam for three years after sex attacks in the country before being release in 2008.
Takeoff's suspected killer 'searched online for fake plane tickets to leave America'
Takeoff's suspected killer allegedly looked up how to secure fake plane tickets to leave America.
Police and prosecutors claim Patrick Xavier Clark, 33, searched for information about using false passes and obtaining an expedited passport after he was arrested on December 1.
He also allegedly made repeated online searches about whether he was a suspect in the Takeoff murder case.
The accusations, denied by Clark via his lawyers, emerged in a court hearing on Wednesday, (15.12.22) which was reported by Billboard.
Lawyers for Clark claimed he had no intention of fleeing Houston where Migos rapper Takeoff, 28, real name Kirsnick Khari Ball, was fatally shot in the head and back outside a bowling alley on November 1 at around 2.30am.
Sergeant Michael Burrow testified during Wednesday's hearing Clark's mobile phone showed he had searched online for bogus plane tickets after his arrest, and stated: "It was my belief he was preparing to flee the country."
Clark's legal team insisted he had cancelled a previously planned trip to Mexico and on the day of his arrest had been looking for an apartment to rent in Houston.
Clark has said he is innocent of murder and denied he shot the musician, after gunfire was said to have erupted following an argument over a "lucrative" game of dice outside the bowling venue.
Takeoff is understood not to have been involved in the argument, to which he was said to have been an "innocent bystander".
One of Clark's lawyers, Letitia Quinones, said after the Wednesday hearing: "We feel comfortable that when the time is right that Mr Clark will have a valid and meritorious claim for self-defence."
She suggested during the hearing Clark fired after someone shot at him first, but police have claimed he opened fire first.
The suspect's lawyers also sought to have his bond reduced from $2 million (£1.6 million) to $100,000 (£82,000.)
Billboard reported District Judge Josh Hill was initially hesitant to reduce Clark's bond owing to believing that he could be a flight risk, but agreed to reduce Clark's bond to $1 million (£822,000) if additional security requirements could be met.
Two other people sustained non-life-threatening injuries during the bowling alley shooting.
Henry Cavill's odds of being next James Bond soar after bring fired from Superman role
Henry Cavill's odds of being named the next James Bond have soared after he was fired from his lead role in the 'Superman' film franchise.
The 39-year-old actor's tenure as the Man of Steel was cut short as producers wanted a younger star for the next instalment.
But after the announcement, the odds on Henry replacing Daniel Craig as the next 007 were slashed, with bookmaker William Hill naming Henry as second favourite to take the part at 3/1, behind favourite Aaron Taylor-Johnson at 6/4.
Henry is thought to have recently quit his role in Netflix's 'The Witcher' to reprise his role as Superman.
The new Superman film, written by James Gunn, is to take the character in a different direction and focus on his younger years.
Henry has played Superman since the 2013 film 'Man of Steel' and last appeared in the role earlier this year in a cameo in 'Black Adam'.
The actor said on Instagram on Wednesday (14.12.22) DC Studios' boss James and his co-chair Peter Safran had met with him to deliver the news he wouldn't be donning the superhero's cape again.
He added: "I will, after all, not be returning as Superman. After being told by the studio to announce my return back in October, prior to their hire, this news isn't the easiest, but that's life.
"The changing of the guard is something that happens. I respect that. James and Peter have a universe to build. I wish them and all involved with the new universe the best of luck, and the happiest of fortunes."
Aaron Taylor-Johnson, 32, is being tipped as the next James Bond after he has reportedly filmed a version of the 007 films' iconic gun opening.
The 'Kick-Ass' actor was said on Sunday (11.12.22) by The Sun to have shot the scene.
Eon Productions is set to reveal the spy franchise's new star in March after Daniel Craig, 54, quit the spy role.
Kevin Spacey appears in court to face seven more sex offence charges
Kevin Spacey has appeared in court to face seven more sex offence charges, bringing the total against him to 12.
The 63-year-old Oscar winner - already facing trial accused of assaulting three men in London and Gloucestershire between 2005 and 2013 - has been charged with repeatedly sexually assaulting a man over a three-year period.
Spacey appeared at Westminster Magistrates' Court on Friday (16.12.22) via video link from the Middle East to face the fresh allegations.
Wearing a suit and tie, he spoke during the brief hearing only to confirm his name, Kevin Spacey Fowler, as well as his date of birth and address.
Chief magistrate Paul Goldspring said the new charges were "related offences to that which is already before the court", referring to previous charges on which the actor is due to stand trial next year.
Mr Goldspring added although there were no restrictions on the actor's liberties, Spacey was obliged to attend court personally in January, and the actor's lawyer Patrick Gibbs confirmed his client would be attending the hearing in person.
During a hearing at Westminster magistrates court earlier this year, Mr Gibbs said the actor "strenuously denies any and all criminality in this case".
Spacey was bailed after Friday's hearing to next appear at Southwark Crown Court on January 13.
The charges against 'The Usual Suspects' actor include three of indecent assault, three of sexual assault and one count of causing a person to engage in sexual activity without consent, with the Crown Prosecution Service saying the accusations from a new complainant are alleged to have been committed between 2001 and 2004.
Spacey was also last month charged with three counts of indecent assault, three of sexual assault and one count of causing a person to engage in sexual activity without consent.
According to court papers, the allegations include sexual touching, touching over clothing and Spacey forcing the complainant's hand on his private parts over clothing.
The new offences date back to 2001 and bring the total amount of charges Spacey faces to 12.
He previously appeared at the Old Bailey in London in July and pleaded not guilty to five allegations relating to three other men who are now in their 30s and 40s.
A judge set a trial of three to four weeks in London, starting on June 6.
A Metropolitan Police probe was launched in 2017 against Spacey who was interviewed under caution two years later.
The actor was stripped of an International Emmy Award in the wake of the claims and his central character in Netflix's 'House of Cards' was killed off after he was dumped from the show.
In October, Spacey won a civil lawsuit in America after he was accused of an "unwanted sexual advance" at a party in 1986.
Queen Elizabeth's friend Lady Susan Hussey apologises to charity boss for race-row comments
Queen Elizabeth's friend Lady Susan Hussey has apologised to a charity boss for her race-row comments.
The 83-year-old, who served the late monarch for more than six decades, stepped down from her role as a royal aide after she asked Ngozi Fulani at a reception in November: "Where are you really from?"
It caused uproar after Ngozi, 57, who was born in Britain, tweeted about being repeatedly quizzed about her "real" nationality, with Buckingham Palace and the Prince of Wales issuing statements amid growing public outrage.
The Palace said in a statement on Friday (16.12.22) about how the pair have met for the first time since the controversy: "At this meeting, filled with warmth and understanding, Lady Susan offered her sincere apologies for the comments that were made and the distress they caused to Ms Fulani.
"Lady Susan has pledged to deepen her awareness of the sensitivities involved and is grateful for the opportunity to learn more about the issues in this area."
Ngozi, was asked about her origins an even late last month on behalf of domestic abuse charity Sistah Space, which mark the United Nation's 16 days of activism against gender-based violence.
She said she felt "violated" after Lady Susan, who is Prince William's godmother and served as the late Queen's right-hand woman for 62 years, "interrogated" her about where she was from, despite her making clear she was British.
She accused Lady Susan of moving her dreadlocks in order to look at her name badge before she asked: "What part of Africa are you from?"
When the domestic violence campaigner said she was of Caribbean descent and African origin, Lady Susan said: "I knew we'd get there in the end."
Ngozi's posting of a transcript of the exchange on social media led Lady Susan to quit her role amid public outcry.
She added the experience, 10 minutes after arriving for the November reception, left her "insulted" with "mixed feelings" about the royal visit and made her feel "very unwelcome".
Ngozi told the Daily Mirror: "(What she did) was racism. Through and through. It was prolonged racism.
"The fact that it was just done in the open in front of people, on a day when we should be working towards violence against women."
The Palace said in its statement on the incident it took it "extremely seriously".
Prince William's Kensington Palace issued a statement branding it "really disappointing", saying it was "right" Lady Susan had resigned from her post.
The Rascals' drummer Dino Danelli dead aged 78
The Rascals' drummer Dino Danelli has died aged 78.
His passing in New York City on Thursday (15.12.22) was confirmed by the band and the group's ex-guitarist Gene Cornish.
A Facebook post from hit 1960s act and Rock and Roll Hall of Fame inductees The Rascals, which was attributed to Dino's spokesman Joe Russo, said: "Our beloved Dino passed away today. I will say more in the near future about his incredible talent and share experiences from his life he relayed to me, as well as ones we spent as friends and collaborators.
"I hope you will all continue to appreciate his talent and send him your love. Thank you for supporting his various endeavours throughout his career. You all made it possible for him to live his dream, which was to be a musician and artist... blessings to you all."
It is understood there will be no formal funeral for the drummer.
Around an hour after the Facebook tribute, guitarist Gene, 78, added on the site: "It is with a broken heart that I must tell you of the passing of Dino Danelli. He was my brother and the greatest drummer I've ever seen. I am devastated at this moment... Rest In Peace Dino I love you brother."
Dino drummed on The Rascals' nine albums and has been called one of the world's "great unappreciated rock drummers".
He formed The Young Rascals with Gene, Felix Cavaliere and Eddie Brigati in New Jersey in 1965, before they released their first album under the name two years later.
The group had changed its name to The Rascals by their fourth record for legal reason, and broke up after their ninth LP 'The Island of Real' was released in 1972.
Their hits include 'I Ain't Gonna Eat Out My Heart Anymore', 'Good Lovin'', and 'Glory Glory', with the group's original line-up reuniting in 2012 for their first public performances in more than 40 years for an event called 'The Rascals: Once Upon a Dream'.
It mixed a music show and theatrical production and was produced and directed by Bruce Springsteen's E Street Band guitarist Steven Van Zandt and his Maureen Van Zant, with Steven inducting The Rascals into the Rock and Roll Hall of Fame on May 6, 1997.
Billie Lourd shares daughter's name
Billie Lourd has named her baby daughter Jackson Joanne.
The 30-year-old actress and her husband Austin Rydell recently welcomed their second child, a sibling for two-year-old son Kingston, into the world and the 'Scream Queens' star has now given fans their first glimpse of the youngster, along with the revelation of her name.
Captioning a photo of the baby's hands touching in front of her body, Billie wrote: "12.12.22 Introducing: Kingston's sister: [stars and heart emojis] Jackson Joanne Lourd Rydell [heart emoji] (sic)"
Billie's dad, Bryan Lourd, revealed earlier this week he was a grandad again.
During an appearance at Variety's Dealmakers Breakfast in Beverly Hills on Tuesday (13.12.22), Bryan shared: "My daughter had a baby last night.
"I left the hospital at 1:30 and got there this morning at six. So, I'm a little tired, but happy."
Bryan also revealed that "everything's great" with his daughter and her new baby.
He added: "If I wander, it's because the adrenaline is still flowing."
Billie revealed her pregnancy in September, when she showed off her growing baby bump at the world premiere of 'Ticket to Paradise', the rom-com starring George Clooney and Julia Roberts.
In October, meanwhile, Billie - whose mother was the late Carrie Fisher - revealed that she was looking forward to becoming a mom of two but was also a little "freaked out" by the prospect.
She explained: "I'm so excited and so freaked out."
Asked what she's most excited about, Billie replied: "Getting to see my son meet his sibling. I'm just so excited for that moment. I mean, he might not be that excited about it."
Tom Hanks thrilled to finally show his 'grouchy' side
Tom Hanks is thrilled to have been able to shed his nice guy persona in his latest film role.
The actor - who is often dubbed the nicest man in Hollywood - was able to let off some steam playing the "the grumpiest man in America" in his new movie 'A Man Called Otto' about a grumpy widower who decides to take his own life but his attempts are foiled by a young family who moved in next door.
During an appearance on 'The Graham Norton Show', Tom explained it felt good to be bad-tempered on screen, saying: "It's fantastic to release my inner grouch."
He stars in the film alongside his 26-year-old son Truman Hanks, who plays a younger version of his dad's character, and the actor admitted he doesn't think his boy will follow him into the acing business.
Tom said: "Truman plays my character's younger self, but he's not the actor in the family - he's an artist and is going to be a cinematographer. We talked about it a lot and it was all his choice, but I said to him, 'No matter what your last name is, you are going to have to hit the marks.' Not everyone is cut out for that, but he did a magnificent job and I thought he was extraordinary."
Tom went on to adds: "It's still to be discovered if he's caught the acting bug - we will see where he wants to go with it. I've always said to the kids, 'It's great work if you can get it but you've got to make it stick. But his passion is shaping the shot rather than being in the shot."
'The Graham Norton Show' airs on BBC One on Friday December 16 at 10.40pm. It is also available on BBC iPlayer.
Naomi Ackie wore false teeth to play Whitney Houston
Naomi Ackie had to wear a set of false teeth to play Whitney Houston in a new biopic.
The 30-year-old actress portrays the late superstar in new movie-musical 'I Wanna Dance With Somebody' - and Naomi spent weeks perfecting her American accent only for it all to go horribly wrong as soon as she put in her specially-made teeth.
During an appearance on 'The Graham Norton Show', she explained: "I had been working on the [American] accent for six months and thought I had it down, then suddenly putting in the fake teeth meant I had to learn it all over again."
However, she still managed to fool most of her castmates who "freaked out" when they realised she's British.
Naomi added: "People freaked out when they heard my British voice. On set I would be talking as Whitney and then afterwards I was like, 'Bloody hell, that was a hard day innit!'"
The actress also explained that she totally immersed herself in the world of Whitney to play the tragic singer - who died aged 48 in 2012 - and she ended up having to stop listening to the star's music for a while.
She added: "I had to take a break because I really was immersed in her world. "
However, after some timed had passed Naomi felt able to revisit the superstar's hit. She went in: "Now I listen to her to remember some of the moments I had filming. It was such a formative time in my life and career that I look back on it fondly."
'The Graham Norton Show' airs on BBC One on Friday December 16 at 10.40pm. It is also available on BBC iPlayer.
Salma Hayek keeps her kids 'humble' with modest Christmas presents
Salma Hayek keeps her kids "humble" at Christmas by giving them modest presents.
The 56-year-old actress is married to billionaire businessman Francois-Henri Pinault and they are parents to a 15-year-old daughter named Valentina while Francois-Henri has three other kids from previous relationships - and Salma is adamant none of them get spoiled over the holidays despite the family's bulging bank balance.
She told New York Post column PageSix: "My kids are humble. I don't know how I did it but I think that what was great is that they have a big spectrum of things.
"So for Christmas I like them to open millions of presents but some of them are very small and meaningful, some of them are very silly and playful and then they get one or two really nice ones."
Salma didn't become a mum until she was in her 40s and she previously explained that she has a better appreciation of parenthood because she waited until she was older.
She old the Guardian newspaper: "You appreciate it so much more because, by the time you get there, you've been through the fear of maybe it might never happen. "Also you know what you want to do with your life, so you don't have the pressure of: 'What am I going to do with my life? And I'm a mother!' When you marry young, it's hard because maybe you don't know who you are yet. I was a little bit wiser." Salma also heaped praise on her husband, describing Francois-Henri as a "fascinating man". She added: "He's like no one I ever met before. "He's a fascinating man and it's been 16 years and I'm still fascinated by him. I'd met amazing men, but I don't know if anybody saw me as clearly as him. And I know who he is. Something about his soul, I don't know how to explain it, but it's pure."
Kelly Ripa and Ryan Seacrest are 'the worst' party people
Kelly Ripa and Ryan Seacrest are the "worst party people".
The 'Live with Kelly and Ryan' stars admitted they haven't been to any festive bashes this year but don't think their friends would want them to attend anyway because they don't tend to mingle with other guests.
Kelly admitted: "Literally we do not go to holiday parties."
Ryan added: "We are not good party people. We are the worst party people. We are not good. We talk to each other."
When the pair did used to go to parties, they looked forward to the events thrown by Andy Cohen - who is dad to Benjamin, three, and seven-month-old Lucy - and Kris Jenner.
Kelly told 'Entertainment Tonight': "Andy Cohen used to, before the kids... have the most fun holiday party. My favourite thing to do was to arrive early, claim my spot in the corner and just watch all the celebrities come in."
Ryan added: "The West Coast version of that is Kris Jenner's Christmas Eve party.
"Everybody shows up all night long and then you leave with something that you can't believe you have gotten as a gift."
Kelly joked she never used to go home empty-handed from Andy's parties either.
She quipped: "At Andy's, I just take something I want, so it's not necessarily a gift. I just help myself to what he's got lying around the house."
Meanwhile, Kelly is excited to welcome her children Michael, 25, Lola, 21, and 19-year-old Joaquin back home to celebrate Christmas with her and husband Mark Consuelos.
She said: "We are lucky to have everybody in one spot. We're not gonna have them the entire time, because everybody has jobs and different school breaks, but we do have time off all of us together, so we're very excited."
And Ryan is joining his family for an "extended" festive break, during which food will feature heavily.
He said: "We'll be in California, my whole family -- Mom, Dad, my niece will be there as well. We are trying to extend Christmas, so we are gonna start with a cheese fondue on the 23rd, then beef fondue on the 24th... We're doing paella for Christmas, so we're trying to do all these different [dishes]."
Todd and Julie Chrisley appeal tax fraud convictions
Todd and Julie Chrisley have appealed their tax fraud convictions.
The 'Chrisley Knows Best' stars were found guilty of 12 counts of tax evasion, bank and wire fraud and conspiracy in June and are due to start their prison sentences - of 12 and seven years respectively - next month but can no longer talk about the case because of new legal developments.
Speaking on their 'Chrisley Confessions' podcast, Todd said: "We cannot discuss the case because the appeal has now been -- however they do it -- I think it was filed yesterday or the day before yesterday.
"Our attorneys noticed the courts that they were appealing this.
"So we're not allowed to discuss it, so don't think we're avoiding wanting to tell you something because we're not. It's that we've been told we cannot."
But the 53-year-old star praised fans for the support they have shown him and Julie, 49, throughout their legal battle.
He said: "We appreciate all the prayers that we get everyday. We are bombarded with -- which is a blessing -- with mail, with gifts, with just thoughts of generosity and offers to help us in any way possible and that they are praying for us.
And Todd asked fans to continue to pray for them if "it's in your heart and your will to do."
He added: "If you are praying for my demise, then I pray that God blocks your prayer. If you're praying for our blessings, then I'm reinforcing your prayer and asking God to listen to the masses that are praying for us."
After the pair were sentenced last month, their attorney Alex Little said they were "optimistic" for the future because they planned to submit an appeal.
The lawyer said at the time: "Yesterday was a difficult day for the Chrisley family. But Todd and Julie are people of faith, and that faith gives them strength as they appeal their convictions.
"Their trial was marred by serious and repeated errors, including the government lying to jurors about what taxes the couple paid. Based on these issues, we are optimistic about the road ahead."
Heidi Montag almost gave birth in car during hospital dash
Heidi Montag almost gave birth in the car as she made an emergency dash to hospital after going into labour.
The 36-year-old reality TV star welcomed her second child - a son named Ryker - with her husband Spencer Pratt on November 17 and she's now opened up about her terrifying labour as her contractions came on "fast and strong" after previously slowing right down.
'The Hills' star Heidi explained she'd gone to the hospital the night before but had been told to go home and the labour came on fast after she dropped the couple's five-year-old son Gunner at school, telling Us Weekly magazine: "I had gone to the hospital the night before, but my contractions started slowing down, so I asked them if I could go home and they said yes.
"The next day, when I got home from Gunner's school, my water partially broke and the contractions started coming fast and strong. I thought I was going to to have the baby in the car on the way there."
Heidi managed to hang on until she got to the hospital where she welcomed her second son who was conceived after three years of "praying and crying" as the couple attempted to expand their family.
The emergency dash almost spoiled the star's plans for the perfect birth as she had arranged for a make-up artist to give her a glow up and a masseuse and sound bath specialist to meet her at the hospital for some extra pampering.
She added of her preparations: "My make-up artist drove up from Laguna Beach that morning. I was like: 'Please, I think today is the day.' I really, really wanted that glam ...
"The woman [masseuse] got there right at the very end, the minute Ryker came out."
Heidi said of her dream birth scenario: "I wanted to look good and feel good. The dream scenario I prayed for was to get my make-up done in the morning and then take Gunner to school."
Billie Eilish joined by Dave Grohl for My Hero cover at LA gig
Billie Eilish wowed fans by bringing out Dave Grohl at her Los Angeles gig.
The 'bad guy' hitmaker was joined on stage at the Kia Forum on Thursday night (15.12.22) by the Foo Fighters frontman to cover the rock band's 90s classic 'My Hero' acoustically.
Fans were in for one more treat, as Phoebe Bridgers came out to duet with Billie on her song 'Motion Sickness'.
Earlier this week, Labrinth performed 'I've Never Felt So Alone' from the 'Euphoria' soundtrack with the 20-year-old Grammy winner.
Meanwhile, Billie is among the headliners for Reading and Leeds 2023.
Lewis Capaldi, Sam Fender, The Killers, Foals and Imagine Dragons have also been confirmed to top the bill when the iconic festival returns to Reading's Richfield Avenue and Leeds' Bramham Park on August 25 to 27 with its biggest lineup to date.
The six major headliners will be joined by an eclectic mix of artists in rock, indie, alternative, hip-hop and dance.
Becky Hill, Bicep Live, Wet Leg, Central Cee, Declan McKenna, Don Broco, Steve Lacy, MK, Inhaler, Slowthai, Tion Wayne and Trippie Redd were also confirmed in the first line-up announcement.
Along with the likes of Slowthai, Eliza Rose, Baby Queen, You Me At Six and The Snuts.
More names will be added to the bill in due course.
Headliner Sam said: "I first went to Leeds Festival with Dean when we were teenagers. We had a wild time, a rite of passage. Ten years later and we're headlining. I'm so excited, it's going to be f****** intergalactic! See you down the front."
Foals frontman Yannis Philippakis said: "We're so hyped to be back at Reading and Leeds. We'll never forget the rush of headlining Leeds in the absolute pouring rain in 2016, a show that was one of our most intense ever, or back in 2008 at Reading feeling possessed, climbing the rigging and launching myself headfirst into the crowd.
"We've always had an amazing and feral time playing here, one of the greatest festivals in the world. It's so special to be given a headline slot and we're gonna rock it. Oh, and we might throw in a surprise or two.
See you in the pit."
Ronnie Vannucci of The Killers commented: "We have been hearing about Reading and Leeds since ever we can remember. Each time we return is a bigger mountain to climb. 2023 serves as no exception. See you at the top."
Imagine Dragons said: "You never forget your first time playing a legendary festival like Reading and Leeds - there's an energy like nowhere else on the planet. It's an honour to come back and headline after all these years, and we plan to make it something we all remember."
'Forget Me' hitmaker Lewis said: "I am so, so excited to be one of the headliners for Reading and Leeds Festival. Unreal that last time I played was to a wee crowd in 2018. Can't wait to see you all next year."
George Clooney faked fan letters from Bill Clinton
George Clooney wrote "fake notes" to his fellow actors, in which he pretended to be Bill Clinton.
The 61-year-old actor - who is known for his love of pranks - was mocked by his friend Matt Damon in a speech at the 45th Annual Kennedy Center Honors, who told the audience he used to impersonate the former president to fool his pals, and also recalled an infamous gag where the 'Up in the Air' star "defected" in his former flatmate's cat litter tray.
In a preview clip for the event - which will air on TV on 28 December - obtained by E! News, Matt said: "It has been said that my friend George Clooney is the last of the true movie stars.
"So I got to thinking about exactly what that meant. Of course, a number of past Kennedy Center honourees have certainly been movie stars in that classic sense.
"Actors with class and sophistication -- Cary Grant, Henry Fonda, Paul Newman, Gregory Peck.
"And then I think of George. A man who defected in Richard Kind's kitty litter box as a joke.
"A man who once stole Bill Clinton's stationery and wrote fake notes to actors, saying how much the President loved their movies."
George spoke about his prank on Richard on the 'SmartLess' podcast last year, explaining how his friend's cat hadn't "taken a s*** in three days".
He continued: "He takes the cat to the vet, and they give him this kitty Metamucil. And so now this little kitty is s******* 15 times a day, and I am scooping it all up, because I have nothing else to do. I have no idea why. It's just funny."
The 'Ticket To Paradise' star then had a revelation about what he "must do" to prank his pal.
He continued: "And then after a couple of weeks, the light bulb goes off, and I realise what I must do. I must take a s*** in the cat box.
"Now there is this moment, when I'm squatted down over a cat box where I'm going, 'Really? I mean, it's funny. It's good. But I'm not sure it's how I want to be remembered…' The cat is like six-inches long. It's a tiny cat."
Richard eventually figured out what had happened but failed to see the funny side.
George said: "He gets madder and madder and madder.
"And then finally he says, 'I understand humour! Defecation doesn't make me laugh!'"
Chelsea Handler wants to succeed Trevor Noah on The Daily Show
Chelsea Handler is "open to" taking over from Trevor Noah on 'The Daily Show'.
The 47-year-old presenter - who fronted late night talk show 'Chelsea Lately' on E! from 2007 to 2014 - admitted she is ready "to get back in" to television but while she's not interested in anchoring 'The Late Late Show' when James Corden departs the CBS show next year, she expressed an interest in the Comedy Central programme, which the South African comic recently stepped down from.
She said: "I don't know if they've reached out to us, but I've had conversations with my team about both of those situations.
"James Corden's show is like 12:30 a.m. to 1:30 a.m., so that doesn't really interest me. I definitely would be open to talking about the Trevor Noah slot. I don't know what their plans for it are, or if they've already chosen somebody who's on the show."
Chelsea slammed TV networks for not giving women a platform when it comes to late night TV shows.
She told Variety: "Where are the women? Every head of every network should be ashamed that they haven't given a female a talk show."
Meanwhile, the outspoken star admitted she wasn't happy to lose out on her first Grammy award for Best Comedy Album to Louis C.K., who admitted to sexual misconduct by masturbating in front of women.
Asked how she felt about losing, she replied: "Um. I mean, I would have preferred to lose to someone that I love a lot -- like Kevin Hart."
Chelsea thinks Louis should take accountability for his actions and suggested his conduct shows that "old white guys" are still "in charge" of the entertainment industry.
She said: "If Louis has done that, that's great. I really don't know if he has.
"But to pretend that you haven't done anything when what you did was repeatedly wrong is not okay. It just shows you that old white guys are in charge. And that's it."
Taylor Swift's Eras stadium tour to gross $591m in US alone
Taylor Swift's 'Eras' stadium tour is anticipated to make a whopping $591 million in ticket sales in the US alone.
According to Billboard, the pop megastar will become the female with the highest-grossing tour of all time with her 2023 jaunt.
There are still 170,000 tickets to be sold after the Ticketmaster pre-sale debacle of last month, and the publication claims those tickets have an estimated face value of around $37 million, adding to the $554 million from the already sold tickets.
A number of the 'Anti-Hero' hitmaker's fans have sued Ticketmaster for "price fixing" and "fraud" after the general sale for the North American run was cancelled due to high demand and insufficient ticket inventory.
According to TMZ, the company is being sued for "fraud, price fixing and antitrust violations", as well as "intentional deception", after scalpers scooped up a large number of tickets.
The lawsuit claims that because Ticketmaster is involved in both the primary ticket sale market as well as the secondary market, they were "eager to allow" scalpers into the presale event.
Ticketmaster issued an apology to Taylor and her fans after the singer revealed she was "p***** off" with how the sales had been handled.
The ticket sales and distribution company was slammed after announcing the cancellation of general sale tickets.
Ticketmaster said in a statement: "We strive to make ticket buying as easy as possible for fans, but that hasn't been the case for many people trying to buy tickets for Taylor Swift 'The Eras' Tour. First, we want to issue an apology to Taylor and all of her fans - especially those who had a terrible experience trying to purchase tickets."
The Weeknd releases song for Avatar 2 soundtrack
The Weeknd has released his track from the 'Avatar: The Way of Water' soundtrack.
The 'Creepin'' singer has shared the epic tune, 'Nothing Is Lost (You Give Me Strength'), on the same day the eagerly-awaited sequel hits cinemas (16.12.22) - 13 years after the original film.
The Weeknd has previously had huge success with his film work - winning a Grammy award and an Oscar nomination for his 2014 tune 'Earned It' from the 'Fifty Shades of Grey' soundtrack.
'Avatar: The Way of Water' features the original film score by the late great James Horner and new work by Simon Franglen, who took over the project after the composer's death in a plane crash in 2015.
The film stars returning actors Zoe Saldana, Sam Worthington and Sigourney Weaver, and new cast member Kate Winslet.
The latter recently gushed that she was thrilled to reunite with her 'Titanic' director James Cameron on the project, saying: "I absolutely loved the first 'Avatar' movie. The deeper themes it conveys about our declining planet, were extremely poignant, and that mattered to me.
"So, I had no reservations at all. Plus, I was jumping into a well-oiled machine, so I was excited to think that everything they had learned as filmmakers from the first movie, would have only been ironed out and amplified in its second go around. And that's fun!"
Rosalia releases Cardi B-assisted remix of Despachá
Rosalia has released her Cardi B-assisted remix of 'Despachá'.
The original track was released in July and featured on the deluxe edition of the genre-defying Spanish star's album 'Motomami', which Cardi had gushed over.
She told her millions of Twitter followers: "Loving the Rosalia album…..soooo fireeee.
"Even if you don't speak Spanish you will get into it."
Meanwhile, Bebe Rexha previously revealed she sent the 30-year-old singer a song to consider adding her vocals to, but she wanted to be a part of the entire writing process.
The 'I'm A Mess' hitmaker said in 2019: "Rosalia, I'm obsessed with her, I think she's a superstar.
"Her and Billie (Eilish).
"I Respect Rosalia a lot because I sent her a song that I wrote and I wanted to sing it to her and she was like, 'Babe, this is a hit!', but she wouldn't cut it, she wants to be in the room and write with me.
"She wants to be a part of the writing process from start to finish and I really respect her for that."
That same year there were also whispers of Beyonce collaborating with the 'La Fama' hitmaker.
An insider claimed at the time: "She reached out to her recently and they've now arranged to go into the studio together later this year.
"Beyonce featured on J Balvin's 'Mi Gente' in 2017 so she knows how popular Latin-inspired music is right now.
"Rosalia has huge relevance and appeal and they are both super excited about what they could do together."
Khloe Kardashian takes lie detector test over sex with ex Tristan Thompson
Khloe Kardashian has taken a lie detector test to dismiss rumours she's still sleeping with her ex Tristan Thompson.
The 38-year-old reality TV star has been filmed taking a polygraph in a video for Vanity Fair with her sister Kourtney asking questions and her elder sibling didn't hold back as she pushed Khloe to talk about her former partner Tristan who she split from last year.
After Khloe is hooked up to the machine, she says: "I'm like so freaked out ... I don't even know what you're about to ask me. Oh my God. Freaking out."
Kourtney goes on to ask her sister some easy questions including her name before moving on to a more sensitive subject as she said to Khloe: "Is there anything you'd like me to ask you? To clear up any rumours?" and she then added: "Oh, are you still sleeping with Tristan?"
Khloe replied: "No, I am not. I'm really not,"and Kourtney then checked with the polygraph examiner to see if her sister was lying and when they declared she was being truthful, Kourtney declared: "Bravo!"
Khloe then added: "I would die if it said I was."
Khloe has had an off/off relationship with basketball player Tristan - the father of her daughter True and baby son - over the last few years but they split for good in 2021 after he confessed to cheating and fathering a child with another woman.
During the test 'Keeping Up With The Kardashians' star Kourtney also asked about a time their sister Kim allegedly threw a handbag at Khloe and she revealed the purse missed her but Kim then smacked her with her "bony hand".
Khloe said: "She missed me with the purse, she then took her little skinny knuckle hand and she definitely hit me and it did hurt because she was up above, it had power and she has a very bony hand."
Elon Musk suspending Twitter accounts of journalists
Elon Musk is reportedly suspending the Twitter accounts of reporters from major news outlets.
The 51-year-old business magnate purchased the microblogging platform earlier this year in a deal thought to be worth $44 billion and according to TMZ is now using his power to silence the likes of Donie O'Sullivan from CNN, Drew Harwell from WaPo, Matt Binder from Mashable, Ryan Mac from NYT, Micah Lee from The Intercept as well as Keith Olbermann and Aaron Rupar.
Some journalists have shared a screenshot of a message from Twitter which reads: "Your account is suspended. After careful review , we determined your account broke Twitter rules. Your account is permanently in read-only mode , which means you can't Tweet, Retweet or Like content. You won't be able to create new accounts. If you think we got this wrong, you can submit an appeal."
The news comes just days after it was revealed that the Tesla founder is working on a feature to show users when they've been shadow-banned.
He wrote: "Twitter is working on a software update that will show your true account status, so you know clearly if you've been shadow-banned, the reason why and how to appeal. (sic)"
Meanwhile, earlier this month, Elon fired Twitter's general counsel over his handling of the Hunter Biden laptop scandal.
The billionaire businessman publicly confirmed his decision to fire James A. Baker, amid his "possible role in suppression" of information relating to the controversy, which saw sensitive data from abandoned laptop belonging to Hunter Biden - son of President Joe Biden - shared with the Republican party.
He wrote on Twitter: "In light of concerns about Baker's possible role in suppression of information important to the public dialogue, he was exited from Twitter today."
David Beckham finally responds to Qatar criticism
David Beckham believes "sport has the power to be a force for good".
The former footballer has faced widespread criticism for his agreement to be an ambassador for Qatar, which is staging the World Cup, over the country's human rights record and has now finally addressed the backlash, saying he understands there are "different and strongly held views about engagement in the Middle East" but ultimately hopes the conversations will inspire change.
In a special edition of Joe Lycett's 'Got Your Back' on Channel 4 on Thursday (15.12.22), the comedian read out a statement from David's spokesperson.
It read: "David has been involved in a number of World Cups and other major international tournaments both as a player and an ambassador and he's always believed that sport has the power to be a force for good in the world.
"Football, the most popular sport globally, has a genuine ability to bring people together and make a real contribution to communities.
"We understand that there are different and strongly held views about engagement in the Middle East but see it as positive that debate about the key issues has been stimulated directly by the first World Cup being held in the region.
"We hope that these conversations will lead to greater understanding and empathy towards all people and that progress will be achieved."
During the programme, Joe also spoke to Naser Mohamed, who claimed to be the first and only openly gay Qatari, because homosexuality is illegal in the country.
He said: "I was cut off by my family and the few friends I have can't publicly be my friends.
"I know that the LGBT issues in Qatar are awful, I know that they're life-threatening."
The man also claimed he was blocked by David's Instagram account after he tagged him in a post to say "this is what is happening" in regards to the LGBTQ+ community in Qatar.
Last month, Joe issued an online ultimatum to David, urging him to end his deal with Qatar before the tournament began or he would shred £10,000 of his own money.
He later released another video saying he had failed to get a response, so shredded the cash - but he eventually admitted it was a hoax and he had donated the cash to LGBTQ+ charities.
Beyonce's Club Renaissance two-nighter sells out 'within minutes'
Beyonce's two-night 'Club Renaissance' event has sold out "within minutes".
The megastar has teamed up with Amazon Music to put on the exclusive experience at a mystery venue in Los Angeles this weekend to celebrate six months since the release of her LP 'Renaissance'.
Variety reported that fans are invited to "experience 'Renaissance' in spatial audio."
It's not known if the 'Cuff It' singer herself will be in attendance, however, she did show up at the New York and Paris 'Club Renaissance' events earlier this year.
Meanwhile, last month it was claimed that 'Renaissance' act II is allegedly an acoustic LP and act III is a collaboration with her husband Jay-Z.
New York Times journalist Kyle Buchanan made the claims on Twitter, just in case the micro-blogging app vanished amid speculation the site was shutting down.
He wrote: "Before Twitter goes down, instead of making you follow me somewhere else, I'll just tell you what I've heard about the other 2 acts of Beyonce's 3-part "Renaissance" project
"(2nd act is an acoustic album, 3rd act is a collaboration with Jay-Z) (sic)"
The 'Love On Top' singer is yet to announce the next two parts of the three-part project.
Beyonce received nine GRAMMY nominations for the first act, including the prestigious Album of the Year and Song of the Year prizes.
The 41-year-old superstar is now tied with husband Jay-Z as the most-nominated artist in the history of the awards with a total of 88 each.
Announcing the ambitious project back in July, Beyonce said: "This three-act project was recorded over three years during the pandemic. A time to be still, but also a time I found to be the most creative.
"Creating this album allowed me a place to dream and to find escape during a scary time for the world.
"It allowed me to feel free and adventurous in a time when little else was moving. My intention was to create a safe place, a place without judgment. A place to be free of perfectionism and overthinking.
"A place to scream, release, feel freedom. It was a beautiful journey of exploration. I hope you find joy in this music. I hope it inspires you to release the wiggle. Ha! And to feel as unique, strong, and sexy as you are."
Meanwhile, Beyonce is reportedly planning to hit the road in 2023 for a 'Renaissance' world tour.
The 'Irreplaceable' singer last toured in 2018 when she hit the road with her husband after releasing their joint album 'Everything Is Love'.
Zoe Saldana backtracks on movie franchise criticism
Zoe Saldana has clarified her comments about being "stuck" in movie franchises.
The 'Avatar: The Way of Water' star recently lamented how roles in 'Star Trek' and the Marvel Cinematic Universe (MCU) had limited her creatively but has now backtracked on the remarks and says she is grateful to have had the opportunity to work on major blockbusters.
Zoe told Deadline at the premiere of the 'Avatar' sequel: "I would love to set the record straight.
"I feel grateful and I feel like the luckiest girl in this town knowing that I was invited to join films with special directors in a special cast. And they resonated with people so much that we get a chance to come back again and come back another time.
"If anything, I've reaped all the benefits of that, I've gained friends. I still have mentors that I call and lean into."
Zoe has eight-year-old twins Cy and Bowie, and Zen, six, with her husband Marco Perego and admits that she found it a struggle to juggle her franchise responsibilities with raising children.
She explained: "But you know, I think that once I started a family, it just became really hard for me to sustain both worlds and also cater to this curiosity of playing other different characters or playing earthlings you know, but I'm happy in space. I've always been happy in space. I relate to people that love space as well."
Zoe, 44, says she relates to directors like James Gunn and James Cameron as they all see themselves as "misfits".
The 'Guardians of the Galaxy' actress said: "I relate to men like James Gunn and James Cameron and JJ Abrams, and Steven Spielberg. Because maybe there is a common thread, maybe there's something that we all have in common of knowing what it's like to be misfits, and growing up feeling like you don't belong and finding that space created that blank canvas, where you can imagine the unimaginable.
"And the fact that they saw me, a little girl from Queens and I can do those things for them, I can only be so grateful if they call me back again and again and again."
Beyonce sent message of support to Meghan, Duchess of Sussex
Beyonce told Meghan, Duchess of Sussex she "admires and respects" her "bravery and vulnerability".
The former 'Suits' actress received a message of support from the 'Crazy in Love' hitmaker after she and husband Prince Harry filmed a tell-all interview with Oprah Winfrey, which was broadcast in March 2021, and the pop superstar told the duchess she felt she had been "selected to break generational curses.
During the couple's Netflix docuseries 'Harry and Meghan', the 41-year-old royal received a text and exclaimed: "Beyoncé just texted. I still can't believe she knows who I am!"
Harry jokingly said: "Shut up! Just checking in, just casual!"
He then suggested to his wife - with whom he has Archie, three, and 18-month-old Lili - that she call Beyonce.
Meghan replied: "No, it's OK. She said she wants me to feel safe and protected. She admires and respects my bravery and vulnerability and thinks I was selected to break generational curses that need to be healed. Hmm."
Harry responded: "That's well said."
Elsewhere, Meghan admitted she was surprised her and Harry's revelation that a member of the royal family had speculated about the skin colour of their unborn child had eclipsed the rest of the interview, admitting she thought the focus would be on her disclosing her suicidal thoughts.
She said: "I thought that me being very open about the depression that I experienced and just how extreme that became, I thought that would be the biggest takeaway.
"But it was entirely eclipsed by the conversation surrounding race."
Meghan claimed she and Harry agreed to sit for the interview because there was a "vacuum" as to why they had decided to step back from royal life and move to America.
She said: "It was less about setting the record straight than filling in the blanks that other people were filling in for us.
"The timing of when we would talk to her just kept changing."
R Kelly appears to have furiously demanded 'leave my music alone' from jail
R Kelly appears to have furiously told people to "leave my music alone" in an email from jail.
The Chicago Sun-Times said it received a message from the convicted sex predator through an email service for federal inmates.
It reported Kelly's defence attorney Jennifer Bonjean said the note appeared to be an authentic message from her client, but she added it was likely typed by someone else, saying: "He has people inside who he dictates to. That's how he writes me all the time."
The Sun-Times said the message pleaded with people to "just leave my music alone, because it is all I have left, it's all my fans have left".
It added: "And they deserve to be able to listen to the music despite what people try and say about me, what they think about me or even do to me. So please, again, LEAVE MY MUSIC ALONE!!!"
The message comes after an album of Kelly's new and unheard music was released on streamers including Apple Music and Spotify under the album title 'I Admit It' - which has since been removed from the platforms.
It also contains complaints about the loss of a career, money and family, and the sender said they have suffered Covid, diabetes and tuberculosis behind bars, and underwent two surgeries.
The email also talks about an attack on Kelly by a fellow inmate in 2020.
Kelly was this year found guilty of three counts of producing child pornography and three counts of enticing a minor into criminal sexual activity.
A jury found he sexually abused a 14-year-old girl on camera after she asked him to be her godfather in the 1990s and that he enticed two additional girls into criminal sexual activity.
Kelly, real name Robert Sylvester Kelly, who is being held at Chicago's Metropolitan Correctional Center, is serving a 30-year prison sentence for a racketeering conviction in New York, and faces sentencing in February over a case in Chicago.
The full message sent to the Sun-Times says: "LEAVE MY MUSIC ALONE!!! They already got me in here. They took my voice.
"They messed my whole career up. They took all my money. They took my kids away from me.
"They took me from my family, my friends and all of my fans. I have had all my emails and phone calls stolen and shared with government witnesses and God knows who else.
"I have gotten tuberculosis while being in here. I have gotten COVID twice while being in here. I have been diagnosed with diabetes while being in here. I have had two surgeries while being in here.
"I have gotten attacked while I was sleeping, and had my rib cracked and my jaw fractured while being in here.
"I have been diagnosed with PTSD while being in here. I wish they would just leave my music alone, because it is all I have left, it's all my fans have left.
"And they deserve to be able to listen to the music despite what people try and say about me, what they think about me or even do to me.
"So please, again, LEAVE MY MUSIC ALONE!!!"
January will see the broadcast by Lifetime of 'Surviving R Kelly Part III: The Final Chapter', after the first part graphically detailed decades of alleged sexual assault, abuse, and misconduct by fallen 'I Believe I Can Fly' R and B superstar Kelly.
Tyler Perry attempted suicide
Tyler Perry tried to take his own life "a couple of times".
The 52-year-old actor-and-director reflected on the "dark" times he's been through in the wake of Stephen 'tWitch' Boss' suicide earlier this week, and explained he was keen to share a message to reach out to "any of you who are going through hard times, struggling" as he spoke of how he felt he had few options left to cope with the "pain" he was experiencing.
In a video shared to Instagram, which was captioned "Life", he said: "I like the rest of the world am shocked by the death of Stephen Boss, tWitch... I've only met him a couple of times. He was always full of life, it seemed like, such a light.
"With that said, I just want to take you back to a time in my life when I tried to commit suicide, a couple of times, because it was so dark I didn't think it would get any better. I had endured so much pain, so much abuse, sexual abuse, it was all so hard to just move through that I thought the only way to make this better was to end my life.
"Had any of those attempts happened, I would've missed the best part of my life."
The 'Madea' star then urged people who are "going through some things" to contact someone for help.
He said: "I know it may seem like there's no hope, but please reach out to someone ... call, ask for help if you are dealing with anything that is emotionally taking you to a place where you think you want to end your life."
Tyler was eventually able to "rationalise" his struggle by understanding "pain is a buy-in" and he had to get through it to reach a better point.
He said: "What I realise now, looking back on all those dark times is, sometimes the pain is a buy-in. I know that's hard to understand. Not all the time -- sometimes -- the pain is a buy-in. That's the way I had to learn to look at it to get through it. What I mean by that is, all that pain, all that hell, all that struggle, if I had given up, if I had stopped, I wouldn't have seen the better part of my life. I was buying into something, I was paying for something.
"I know that doesn't make sense to a lot of people but for me, it was the way I was able to rationalise it, to be able to move through the pain, knowing that if I could just get through this moment, there's got to be something better."
The 'Nobody's Fool' director is now "the happiest" he has ever been, with a life "full of joy and love".
He added: "I'm saying that to you, if you are a person who's considering suicide, ending your life, you've already been through a lot of hell, please, please, please, think about what the other side could be. It could be amazing. And you would miss the best part of it going through the darkness. Don't let the darkness stop you from getting to this incredible place of life."
He then shared the number for the National Suicide Prevention Lifeline and again encouraged those who need help to seek it.
He concluded: "My hope is that if you need help, that you reach out. Call this number. God bless you. I'm with you.
"I'm a living witness you can make it through it. I'm so glad my attempts didn't work. I'm still alive. The best part of my life, and I would've missed it had I decided to end it. Well I did, but, it didn't work.
"Let's end this new year loving us, loving on each other, encouraging ourselves, this is gonna take that from within. God bless you. Rest in peace, tWitch."
Dave Chappelle's stage attacker sentenced to nine months in jail
Dave Chappelle's stage attacker has been sentenced to nine months in jail.
Isaiah Lee, 24, who rushed the 49-year-old comic at the Hollywood Bowl on May 3 after being inspired by Will Smith's Oscars slap, pleaded no contest at a court hearing on Wednesday (14.12.22) and was sentenced to 270 days behind bars.
Lee, who police said was armed with a replica gun and knife, faced charges of assault and entering a restricted area, according to the Los Angeles City Attorney's Office.
He avoided a felony punishment as he didn't produce the weapons he was said to be carrying during the on-stage assault.
A no contest plea does not require an admission of guilt but still results in a conviction.
Lee, a self-identified bisexual - who is also awaiting trial on a separate attempted murder charge for allegedly stabbing his roommate in 2021 - had said he had been "triggered" by Dave's jokes about the LGBTQ+ community.
He explained in an interview from jail with the New York Post: "I wanted him (Dave) to know that, next time, he should consider first running his material by people it could affect."
In May, aspiring rapper Lee sat down with the Post at the Twin Towers Correctional facility, Los Angeles, and praised actor Will, 54, for slapping comic Chris, 57, at this year's Oscars ceremony after the stand-up made a gag about Will's wife Jada's crew cut, comparing it to GI Jane's shaved head in the movie of the same name starring Demi Moore.
Lee said: "That's not right what (Chris) said about his (Will's) wife, calling her 'GI Jane'... I wanted him to know that next time, he should consider first running his material by people it could affect.
"I wanted Dave Chappelle and people to know that these are things you need to be more sensitive about and not joke about."
Lee also admitted the incident was "clout-chasing" as he tried to build his profile as a rapper under the alias No Name Trapper.
He said: "I'm not going to lie... it was a bit of clout-chasing. In Hollywood, you know they say there is no such thing as bad publicity. I rap about these things in my music and knew it would get attention."
Lee claimed he did not have mental health issues, but said he suffers bipolar depression disorder but was on his medications at the time of the attack.
He added: "There are plenty of famous people who have bipolar disorder - Kanye West, Demi Lovato, Eminem - and they are able to speak about it.
"Just because you are bipolar, it doesn't stop you from... reaching success."
Aaron Cater's fiancee granted custody of their son Prince
Aaron Carter's fiancée, Melanie Martin, has regained full custody of their young son Prince.
The 30-year-old model was granted the legal right to look after her child in a Los Angeles court hearing on Thursday (15.12.22), but was not in attendance.
Melanie and Aaron - who was tragically found dead in the bathtub at his California home last month, aged 34 - lost custody of their 12-month-old son due to domestic violence and drug-use concerns.
Prince was subsequently placed under the care of Melanie's mother.
Melanie told TMZ of the result: "I'm honouring Aaron today and I know he would be so proud of me.
"I'm very emotional thinking we could have been a family, but Aaron would be so happy knowing I got him back."
Aaron's mom, Jane Carter, is delighted with the outcome of the hearing, as she believes "a child should be with its mother".
In his heartbreaking final interview, Aaron had vowed to get custody of Prince and had checked into rehab just months before his untimely passing.
The custody win comes after it was revealed that Aaron's family are said to want his son to inherit his estate.
Jane recently told TMZ even though she still hasn't met her grandson, she wants him to be the beneficiary of his dad's assets as the family "doesn't need the money".
Jane added she wants to have a relationship with her grandson and Melanie.
After Aaron was found dead, his mum is said to have asked Aaron's twin Angel to file a petition to serve as administrator of his estate, which is thought to be worth $500,000.
Melanie said of the financial arrangements: "I don't want any problems or stress over Aaron's estate.
"I just want Prince to be taken care of and want Aaron's legacy to live on… whoever wants to be in Prince's life can be in Prince's life."
Aaron's cause of death is yet to be determined, pending toxicology results.
But the 'I Want Candy' singer, who battled addictions and mental health issues for years, was reportedly found with pills and cans of compressed air near his body.
Jane Fonda gets 'best birthday present ever' as her cancer is in remission
Jane Fonda's cancer is in remission.
The actress, set to turn 85 next week, called the news the "best birthday present ever" as she announced it on her blog on Thursday. (15.12.22)
She added: "Last week I was told by my oncologist that my cancer is in remission and I can discontinue chemo.
"I am feeling so blessed, so fortunate. I thank all of you who prayed and sent good thoughts my way. I am confident that it played a role in the good news."
Jane said in September that she had non-Hodgkin's Lymphoma and had been undergoing chemotherapy for six months.
But she reassured fans in an online post about how she was confident she could beat it, especially with her support network.
It is the third time she has battled cancer.
In 2010, Oscar-winner and fitness guru Jane was diagnosed with breast cancer and underwent a lumpectomy in November to have it removed.
Then in January 2018 she had a cancerous growth removed from her lower lip and pre-melanoma growths taken from her skin.
The three-times married mum-of-three said on Instagram about her latest fight with the disease: "So, my dear friends, I have something personal I want to share. I've been diagnosed with non-Hodgkin's Lymphoma and have started chemo treatments.
"This is a very treatable cancer. 80% of people survive, so I feel very lucky."
Experts say the overall survival rate for people in the US with non-Hodgkin's Lymphoma is 73%.
Jane also admitted she was in a "privileged" position as she has access to some of the world's best doctors.
"I realise, and it's painful, that I am privileged in this. Almost every family in America has had to deal with cancer at one time or another and far too many don't have access to the quality health care I am receiving and this is not right
"Cancer is a teacher and I'm paying attention to the lessons it holds for me," Fonda continued.
"One thing it's shown me already is the importance of community. Of growing and deepening one's community so that we are not alone.
"And the cancer, along with my age - almost 85 - definitely teaches the importance of adapting to new realities."
Prince Harry 'blocked' from meeting Queen Elizabeth
Prince Harry claims he was "blocked" from spending time with Queen Elizabeth.
The Duke of Sussex explained he and wife Meghan, Duchess of Sussex, knew late in 2019 they wanted to start a new life overseas and his grandmother - who died in September this year - was aware of their struggles and invited them to stay and discuss the matter.
He said: "I spoke to me grandmother as well and I would love to drive up and see you. She knew that we were finding things hard, I had spoken to her many times about it.
"She said she had no plans for the week and said 'Why don't you come up and have tea, stay the night, you and Meghan'."
However, the couple claimed that as they were boarding a plane back to London from Canada, where they had been staying, they received a message from an aide saying the visit was off because the queen had plans all week.
Harry was then shown saying: "Wow. Well that's the opposite of what she told me."
The prince then told how he spoke to the queen again and she said: "Yes, I didn't know I was busy, I'm told that I'm busy, I've actually been told I'm busy all week."
He added: "I was like, wow."
Meghan added: "I remember looking at H and thinking 'My gosh. This is when a family and a family business are in direct conflict because they're blocking you from seeing the Queen, but what they're really doing is blocking a grandson from seeing his grandmother."
Harry also claimed he and Meghan had offered to give up their royal titles if their original plan to move to New Zealand or South Africa to continue work for the Commonwealth failed to work out.
Detailing a message he sent to his father King Charles - who was still Prince of Wales at the time - he said: "In one of those I said that if it didn't work out we would be willing to relinquish our Sussex titles if need be. That was the plan."