Tom Hanks stars opposite a dog and a charming robot in Apple's post-apocalyptic heartwarmer Finch. Also on Apple TV+: the final season of the genre-busting Dickinson. History marks 55 years of the Star Trek franchise with a multi-part docuseries. Three's a crowd on Blue Bloods when Eddie moves her ex-con father in with her and Jamie. Netflix'x Narcos: Mexico delivers a "final blow" in its third and final season.
Movie Premiere
Imagine if Wilson the volleyball had talked back to Tom Hanks in Cast Away. That dynamic plays out to entertaining degree in one of the few post-apocalyptic films I'd ever describe as uplifting. Much credit goes to the ever-affable Hanks as Finch, an engineer who has survived a devastating solar pulse that wiped out much of the ozone layer a decade or so earlier. Emerging with his loyal dog Goodyear to forage for supplies in an irradiated world, Finch creates a robot for companionship and to ensure someone will look after the adorable pooch if/when he succumbs. The trio embarks on a road trip West that's eventful, suspenseful and at times humorous as the robot takes on a real personality, giving one pause that humanity may not have the last word on this planet.
Series Premiere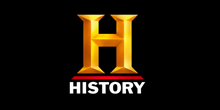 10/9c
Few science-fiction franchises have proved as durable as Star Trek, with feature films and an ongoing parade of spinoffs keeping Gene Roddenberry's vision alive. History marks Trek's 55-year trajectory in a 10-part docuseries—four episodes air weekly on History, with the remaining six available to subscribers of the History Vault. The voyage begins with the original series' conception, produced by Lucille Ball and Desi Arnaz' now iconic Desilu studio.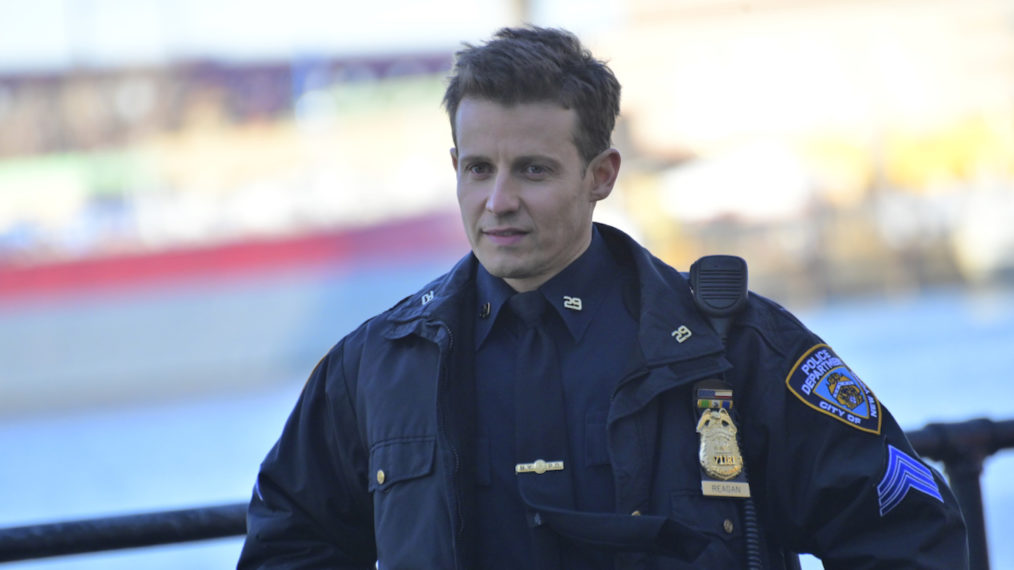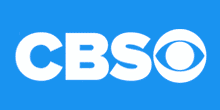 10/9c
Three's a crowd, causing some marital strife between Jamie (Will Estes) and Eddie (Vanessa Ray) when she moves her ex-convict dad (Michael Cullen) in with them. Back on the job front, Frank (Tom Selleck) clashes with Archbishop Kearns (Stacy Keach) when a local priest joins a crusade to defund the police.
Season Premiere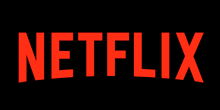 In the third and final season of the violent crime drama, the splintering of the Guadalajara Cartel after the arrest of Felix (Diego Luna) ignites a new drug war as the market goes global. Major female players (Teresa Ruiz, Mayra Hermosillo) emerge, as DEA agent Walt Breslin's (Scoot McNairy) crusade becomes personal.
Dickinson: The third and final season of the surreal not-quite-biography of Emily Dickinson (Hailee Steinfeld) plays out against the Civil War with divisions within the young poet's own home.
The Morning Show: More turmoil behind the scenes and on the air as news of the tragedy in Italy begins to surface, and while the crew scrambles to confirm their worst fears, one question looms: Where is elusive star anchor Alex (Jennifer Aniston)?
Foundation: In one of the stronger episodes of the sci-fi epic, Brother Day (Lee Pace) embarks on a grueling spiritual journey among pilgrims to prove to the priestess Zephyr (T'Nia Miller) that the triumvirate Empire truly has a soul.
Big Mouth (streaming on Netflix): The raunchy animated comedy about adolescent puberty returns for a fifth season, setting up a Human Resources spinoff with new characters played by Better Things' Pamela Adlon, Keke Palmer and Brandon Kyle Goodman.
Love Hard (streaming on Netflix): The Vampire Diaries' Nina Dobrev stars in a romcom about an unhappily single journalist who impulsively flies across the country to meet her online dream guy, only to learn she's been catfished by another soul unlucky in love (Jimmy O. Yang).
Love Joy (streaming on Peacock): Having appeared on Late Night with Seth Meyers and The Tonight Show with Jimmy Fallon, comedian-writer Joyelle Nicole Johnson celebrates her 40th birthday by taping her debut comedy special (executive produced by Fallon), which finds humor in relationships and therapy.
Animaniacs (streaming on Hulu): The irreverent and self-referential animated comedy from Warner Bros. is back for a second season of 13 wacky episodes.
Being Blago (streaming on Hulu): From ABC Owned Television Stations, specifically Chicago's WLS, a four-part docuseries depicts the rise and fall of disgraced former Illinois governor Rod Blagojevich, following him after his 14-year prison sentence was commuted by the former president.
Tampa Baes (streaming on Prime Video): A real-life The L Word depicts the friendship among young lesbians in the Florida LGBTQ hotspot of Tampa Bay.
The Oratorio: A Documentary with Martin Scorsese (9/8c, PBS, check local listings at pbs.org): The famed director, once an altar boy at St. Patrick's Old Cathedral in Little Italy, is our guide to a fascinating chapter of musical history, when Mozart's librettist Lorenzo Da Ponte helped bring Italian opera to America with a one-night-only performance of an oratorio in 1826. Followed by Da Ponte's Oratorio: A Concert for New York (10/9c, check local listings at pbs.org), in which the Italian opera company Teatro Lirico di Cagliari recreates the concert, restaged at the church nearly 200 years later in 2018.
Gold Rush: White Water (9/8c, Discovery and discovery+): The fifth season of the Gold Rush spinoff finds Dakota Fred seeking new ground to mine in the Alaskan wilderness, giving son Dustin the opportunity and challenge to form a second crew.
True Crime Watch: On ABC's 20/20 (9/8c), Juju Chang reports on the "Happy Face Killer" case and how a false confession to the first murder allowed the real culprit, Keith Hunter Jesperson, to continue his spree, claiming at least seven more women as victims. A two-hour Dateline NBC (9/8c) features Dennis Murphy's report on the investigation into the murder of Florida teacher Denise Hallowell, found dead in her own "house of horrors."
The Deep House (9:35/8:35c, Epix): Your thirst for scary movies not quenched by Halloween? Dive into this 2021 French thriller, filmed in a submerged tank, about a social media-obsessed couple who find a perfectly preserved (and haunted) house at the bottom of a lake.
Eli Roth's History of Horror (10/9c, AMC and AMC+): The third season of the entertaining genre overview wraps with a salute to mad scientists who revel in playing God, from the myriad versions of Frankenstein and Dr. Jekyll & Mr. Hyde to the campy Frank-N-Furter of Rocky Horror Picture Show infamy.
Invasion: We're still looking for a pulse here, but now that the President of the United States is giving a global address to warn the world of what to expect from the alien invasion, maybe we'll all wake up.
Hello Jack! The Kindness Show: 30 Rock's Jack McBrayer channels his inner Mr. Rogers in a colorfully whimsical show for preschoolers, inspiring kids to solve problems with heart, stressing the three C's: caring, connecting and cascading.