Find Local Jobs. Get Hired.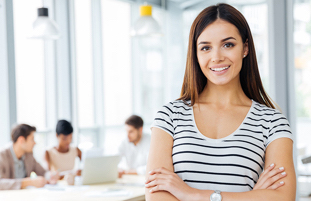 Find local jobs, receive personalized alerts and promote your profile.
Join our Talent Community
A surge in new real estate agents, coupled with a sharp decline in the number of homes for sale, has led to a peculiar phenomenon: there are c…
It's a seller's market in real estate, which means that buyers have much to feel anxious about. But sellers have reasons to lose sleep, too. W…
Here are seven pandemic job-searching tips from career search experts.
More people are starting to travel again — and airports are packed because of that.
The National Association of Realtors (NAR) recently released a study calling for a dire, "once-in-a-generation" response to a housing shortage.
Stacker compiled a list of the highest-paying jobs that require a bachelor's degree using information for the U.S. Bureau of Labor Statistics.
Here's a look at how the minimum wage in your home state compares to the cost of living.
Stacker compared the minimum wage in each state and Washington D.C. to the cost of living, referring to the Massachusetts Institute of Technol…
As offices reopen, many are turning to a hybrid model that allows people to work in the office some days and at home for others.
There has been a lot of press about teachers leaving the profession, and there are many routes to take outside of the classroom. Here are some…
The largest sector on the list of the lowest-paying jobs is education, which includes special education teachers, elementary teachers, vocatio…
Here are six tips from a well-connected investor for making good impressions and establishing strong relationships in business.
There's a wild card in the push to return to post-pandemic life: Many workers don't want to go back to the jobs they once had.
While some companies have announced they will continue to operate remotely post-pandemic, others want things to go back to the way they were, …