Find Local Jobs. Get Hired.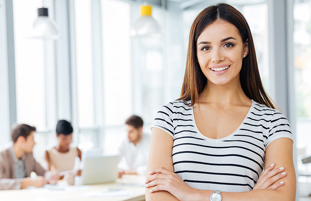 Find local jobs, receive personalized alerts and promote your profile.
Join our Talent Community
The skyrocketing cost of both undergraduate and graduate education is causing many to rethink whether or not the investment in an advanced deg…
Nationally, there are nearly 6 million female entrepreneurs who account for 7.7 percent of the female workforce. While big cities often come w…
Japan's labor practices are so entrenched that new words have cropped up to describe the idly employed, from calling them the "madogiwazoku" (…
Paying attention to how your salary does when factoring in the cost of living can help you save and invest for retirement.
Although jobs are being cut due to COVID-19-related business closures, there are still clever ways to secure meaningful work experience this s…