Two-in-ones — also called convertible laptops — were once more expensive than their clamshell laptop counterparts, but they've come down quite a bit in price. Premium models tend to start around $1,000 and typically come with features that a traditional laptop doesn't have, such as active pen support and a touchscreen. But the feature gap between these and models from major computer brands is now much smaller, with some starting at less than $500.
While most two-in-ones have 360-degree hinges where the keyboard rotates around to the back of the display, some are equipped with a detachable keyboard and tablet mode on this list. A touchscreen hybrid laptop with a keyboard dock is more tablet PC than laptop, though. That said, they're still good in laptop mode, and with that we offer three of CNET's top picks in the convertible laptop space. 
Overall favorite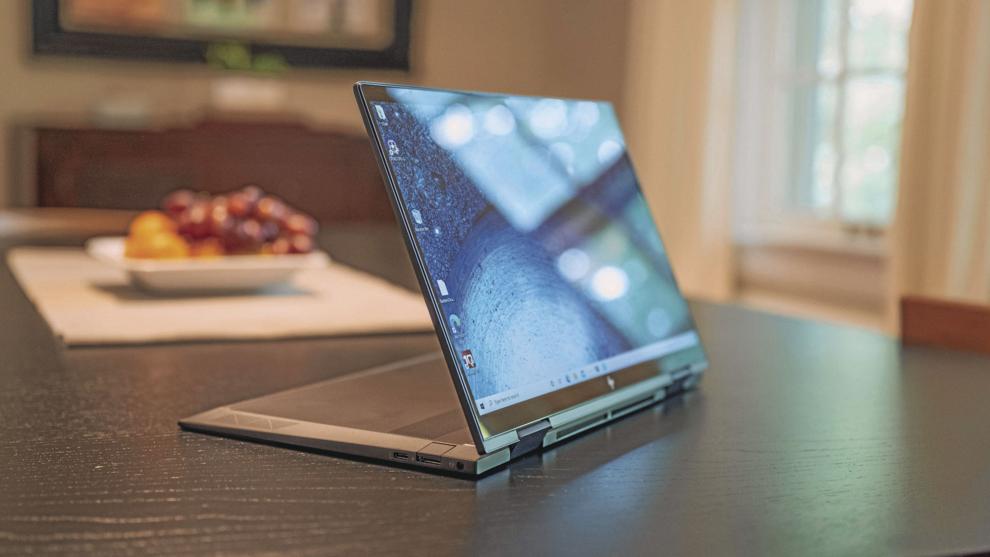 The HP Envy x360 13 is a great pick for an older high-school or college student or anyone looking for the best two-in-one laptop that's small, stylish and easy to travel with. It's light at just less than 3 pounds and its battery life is long despite the size. It's also available with a choice of AMD Ryzen 5-4500U or Intel 11th-gen Core processors. Essentially, you're getting a speedy little two-in-one that's ready for working from home or remote learning, but is also ready for your backpack.
3:2 display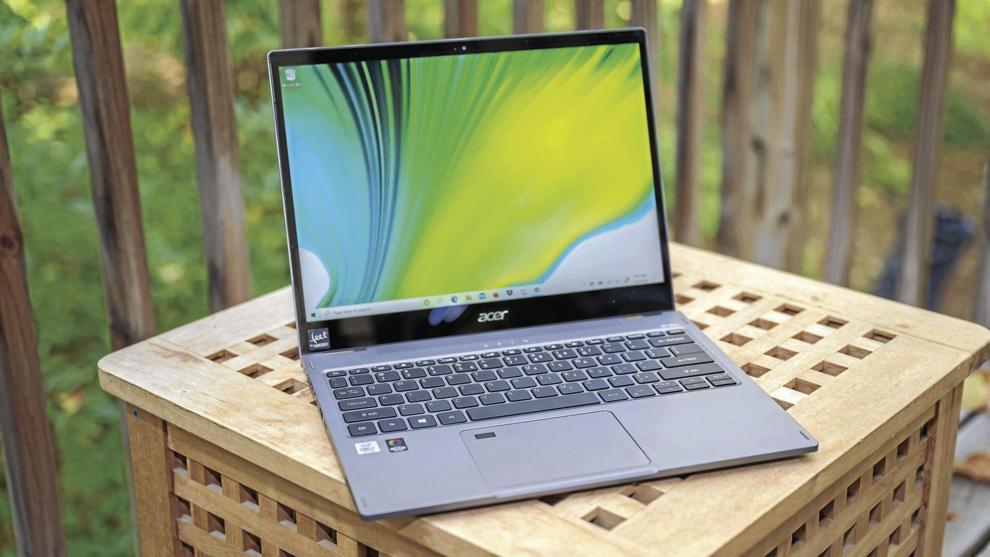 Co-engineered with Intel as part of its Project Athena program, the Acer Spin 5 features an Intel Core i7 processor and backlit keyboard fingerprint reader. The Spin 5's updated design improves its mobility, but also adds a bright 2,256x1,504-pixel resolution, 13.5-inch touchscreen. The 3:2 screen ratio gives you much more vertical space and, since it's roughly the size of a sheet of paper, it's more comfortable to use for note-taking and sketching with the included active pen.
More screen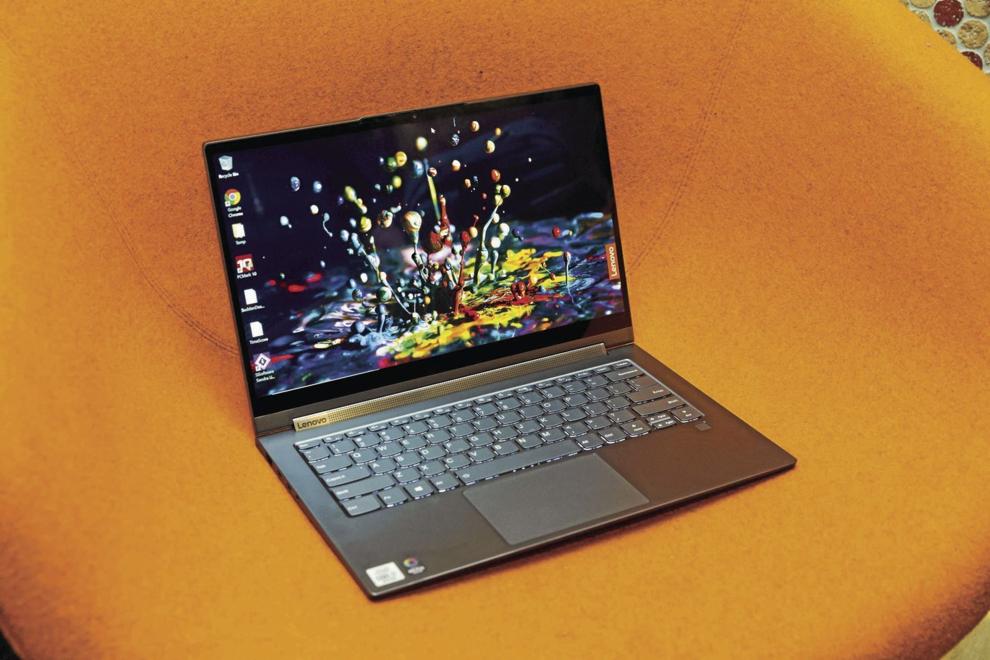 Whether you go with the 14- or 15.6-inch touch screen Yoga 9i model, you're getting the best features Lenovo offers in a consumer two-in-one. That includes things like a 4K UHD HDR display; speakers that you'll actually want to use; Thunderbolt 4 for power (on the 14-inch), speedy data transfers and external display support; faster integrated graphics and the option for discrete graphics on the 15.6-inch; and an included active pen stored in the laptop. And this convertible PC is still wrapped up in a sturdy but lightweight metal body that can be used in laptop or tablet mode.
How to help family members embrace unfamiliar technology — at any age
Getting started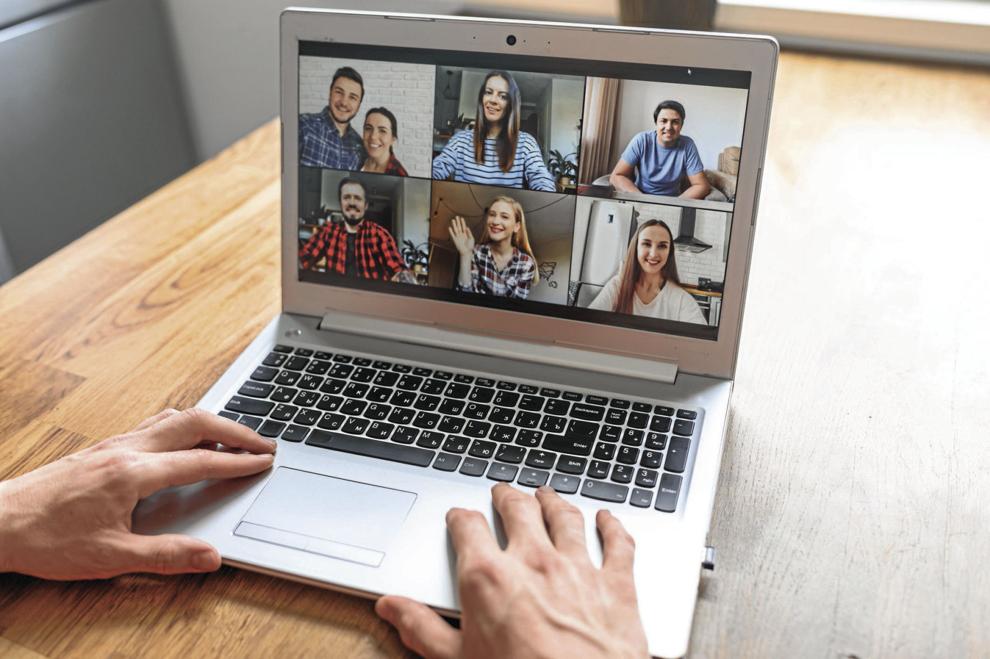 Do all your Zoom chats with Mom these days start with, "You're on mute. The button's lower left"?
If so, you're part of an ever-growing group trying to help their less tech-savvy loved ones zip into Zoom, hop onto Hulu and master gadgets from a greater distance than usual thanks to the global pandemic.
Chances are, you found it a tiny bit frustrating to spend hours talking through something that you easily could have done in seconds.
I say this from my own experience. Early in the pandemic, I talked my 81-year-old mother through installing and using Zoom so she could join in a weekly familywide chat.
But the real challenge came with helping her set up an Apple TV from 3,000 miles away.
What would've taken five minutes in person instead required a week's worth of phone calls and ultimately, a FaceTime encounter with the back of her TV.
The good news is that getting a Boomer on Zoom can not only be stress-free, but also life-enriching and empowering, if you take the right approach.
Here are some things to keep in mind for an effective remote tech help strategy.
Instill confidence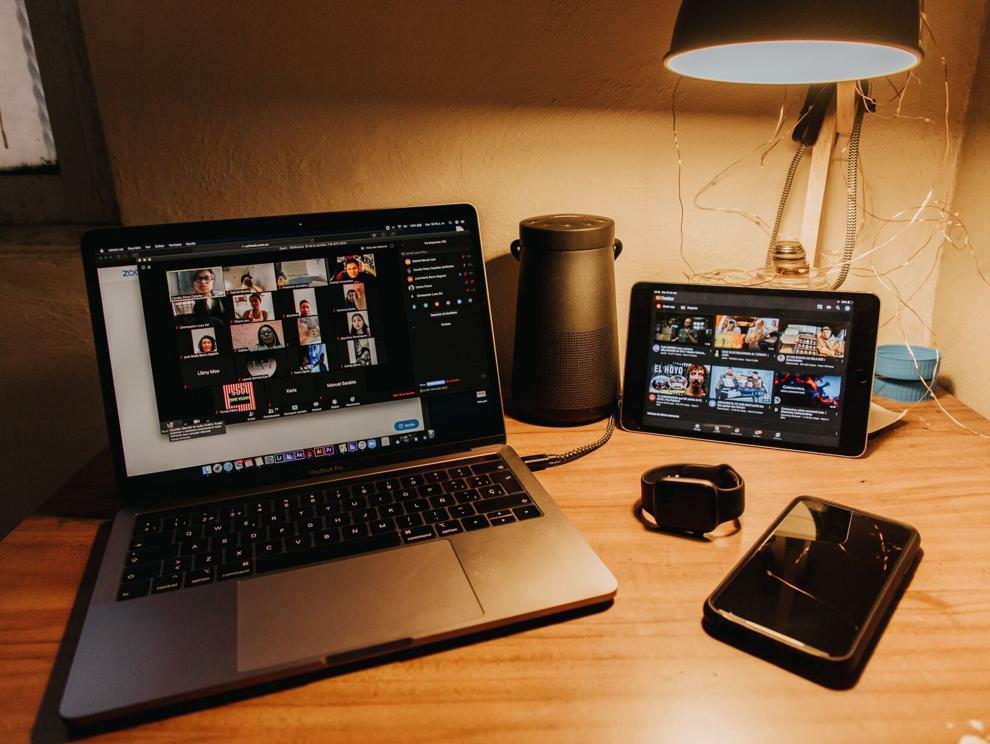 "Younger generations have been taught to fudge around (with technology) and hack," says Lisa M. Cini, author of "Boom: The Baby Boomers Guide to Leveraging Technology, So That You Can Preserve Your Independent Lifestyle & Thrive."
"This generation was not taught that at all. When you don't comprehend it, you get scared you'll break it," she says.
Cini says the result is the fear that an errant button push will render the piece of technology totally useless. That's why it's important to underscore often that nothing they do to today's tech gadgets will result in irreversible damage.
That's echoed by Alex Glazebrook, director of operations for Older Adults Technology Services (OATS), a nonprofit that helps seniors make the most of the technology around them.
"(Telling them) 'You can't break it' is where we start from," he says.
"We try to really calm people's nerves and try to make them feel like they're in control, that they can do this."
Take it step by step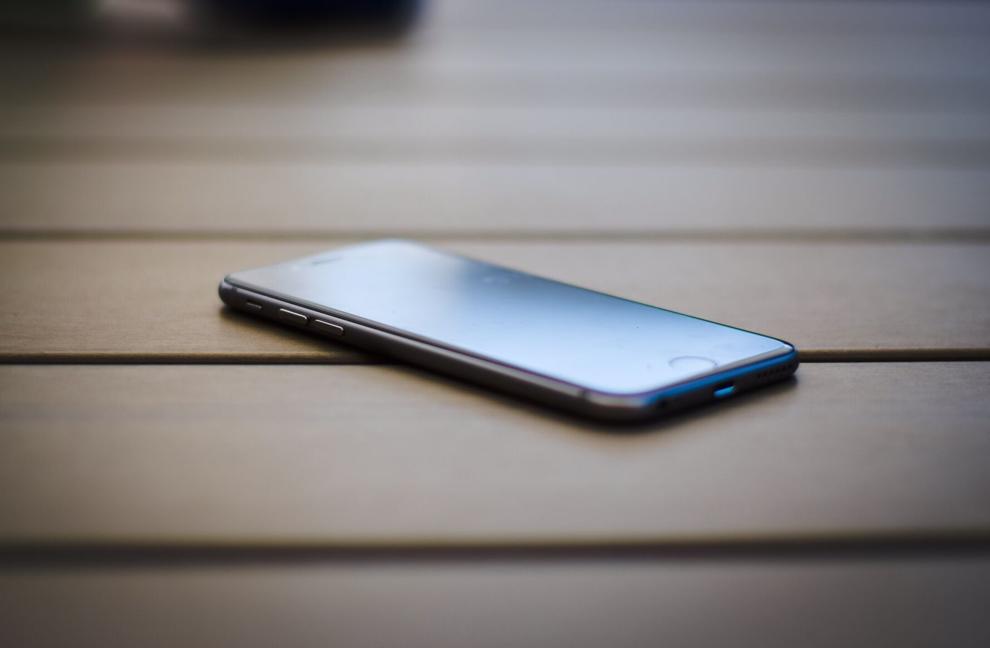 When it comes to helping the less tech-savvy set explore a new gadget or service, both Glazebrook and Cini liken it to learning a foreign language — both literally and figuratively.
"If you think of it as a language, once (you) start talking through things you'll realize there are a lot of little things we take for granted as a common language that are not," Cini says.
"Simple things like 'swipe left,' 'swipe right' or 'click on the hamburger (icon)' that they don't even have the capacity to understand."
Glazebrook says approaching new technology like foreign-language learning is helpful because both are about adding to a knowledge base piece by piece over time.
"When you learn a language, it builds," he says. "You learn nouns, you learn verbs, conjugation and then sentence structure, you build complexity."
Make a manual
Cini says creating an easy-to-follow guide complete with photos, pointer arrows and clear, detailed instructions (even as basic as "press the enter button") can go a long way toward flattening the learning curve and empowering people.
"If you can create a good set of step-by-step instructions, with visuals, and print it out and maybe even laminate it for them, they'll be able to refer to it and not have to worry about remembering all the steps," she says.
Outsource it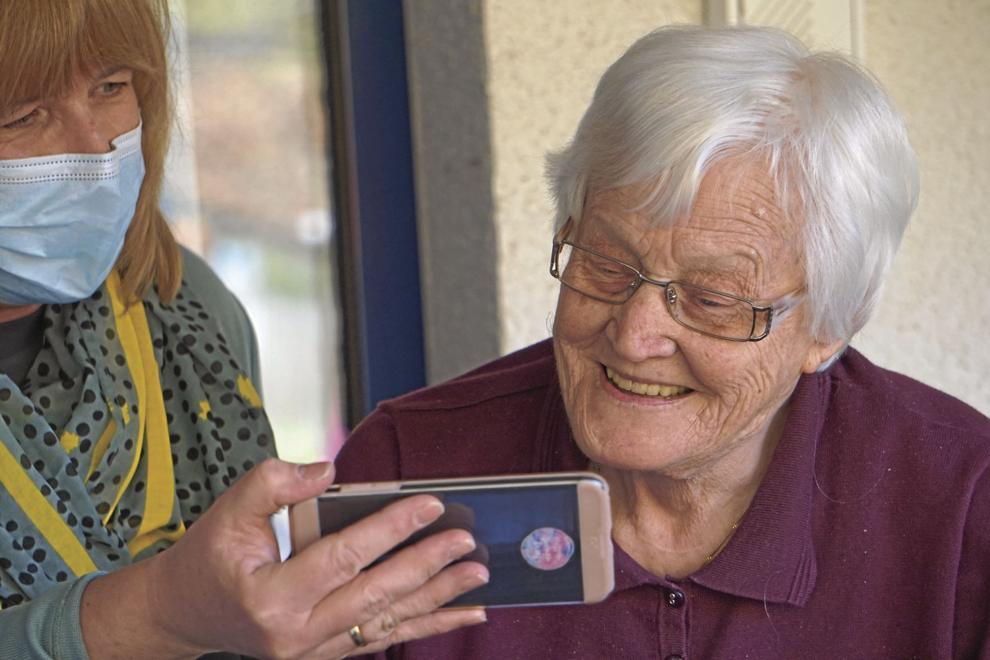 What if you lack the skills to be an IT department from afar?
That's where organizations like OATS come in. Glazebrook says OATS' national Senior Planet hotline is staffed with live bodies offering one-on-one technology help, completely free of charge, "whether you need to get on your first Zoom or download your Capital One banking app because you can't go to the branch anymore and you need to deposit a check," Glazebrook says.
Glazebrook says that at the beginning of the pandemic, the most requested assistance was with connecting via video.
Cini points out that of all the tech skills to master, Zoom has an additional upside.
"Video chats are really important," she says. "You can see their facial expressions, you can see if they've lost weight."
"And we know, scientifically, it's very hard not to smile when someone else is smiling," she adds. "So we have the ability to increase somebody else's happiness just by doing a (video chat) instead of a phone call."