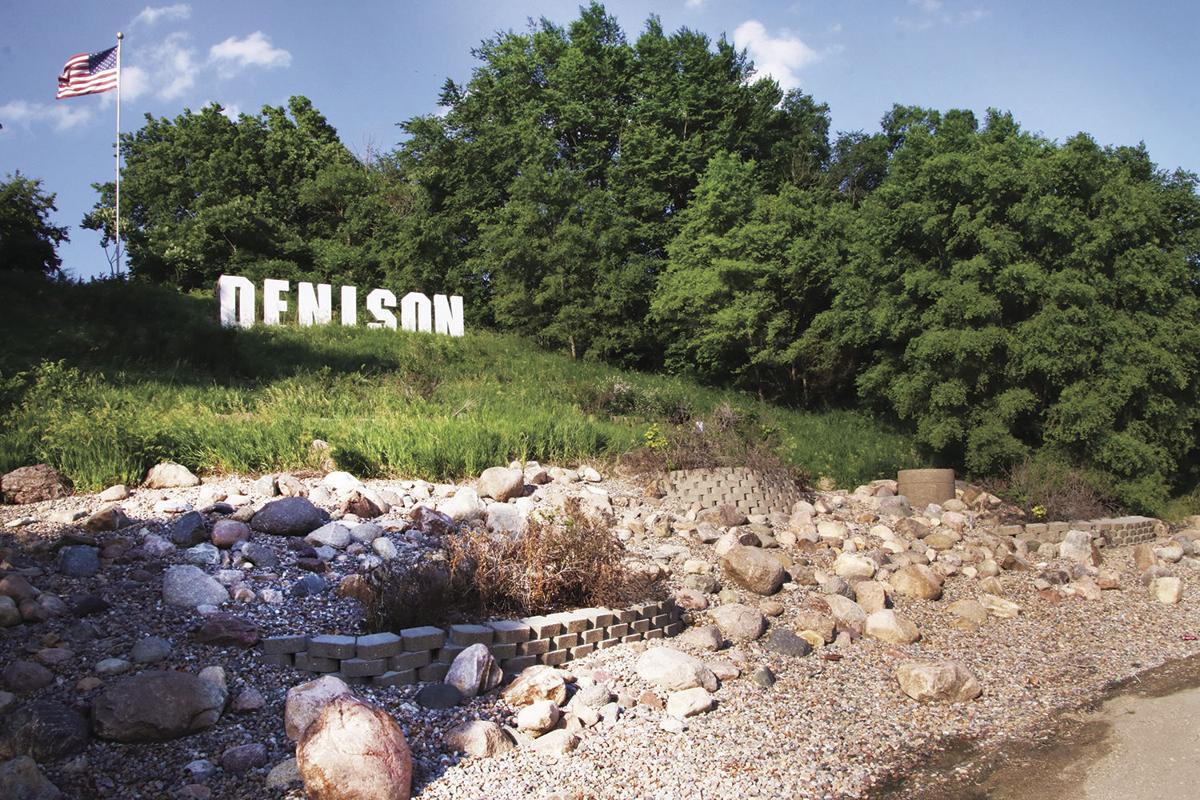 Denison Mayor Pam Soseman told city council members last week that as she parked in front of the hillside in the recent past, she noticed that the red Ragosa rose bushes planted behind the brick retaining walls were dead.
She added that one of the retaining walls at the bottom of the hill is starting to lean.
"I know we discussed at a planning meeting how we wanted to address the situation and how much maintenance you want to put into it," she said.
Soseman later added if she would do anything, she would replace or take out the walls in the lower portion of the hillside and have a few more rocks put in place to match the rest of the landscape.
She added that volunteer trees should be removed so that they don't invade the Denison sign again and that the invasive plant dames rocket is showing up again.
The plant on the Denison hillside produces purple flowers in the spring. It was removed in the past, but Soseman said it is growing on the corners of the hillside and will return.
City Manager/City Engineer Terry Crawford will get quotes from landscapers to remove the segmental block walls at the bottom of the hill and to put rock in.
Salvaging the blocks was also discussed. City Clerk Lisa Koch said some discussion took place about putting them at the fire training site, and Soseman said the city could find a use for them. Another option is to see if the landscaping contractors want them, thereby offsetting the amount of the city's bill.
Crawford said the latter option could be written into the request for quotes as an alternate.