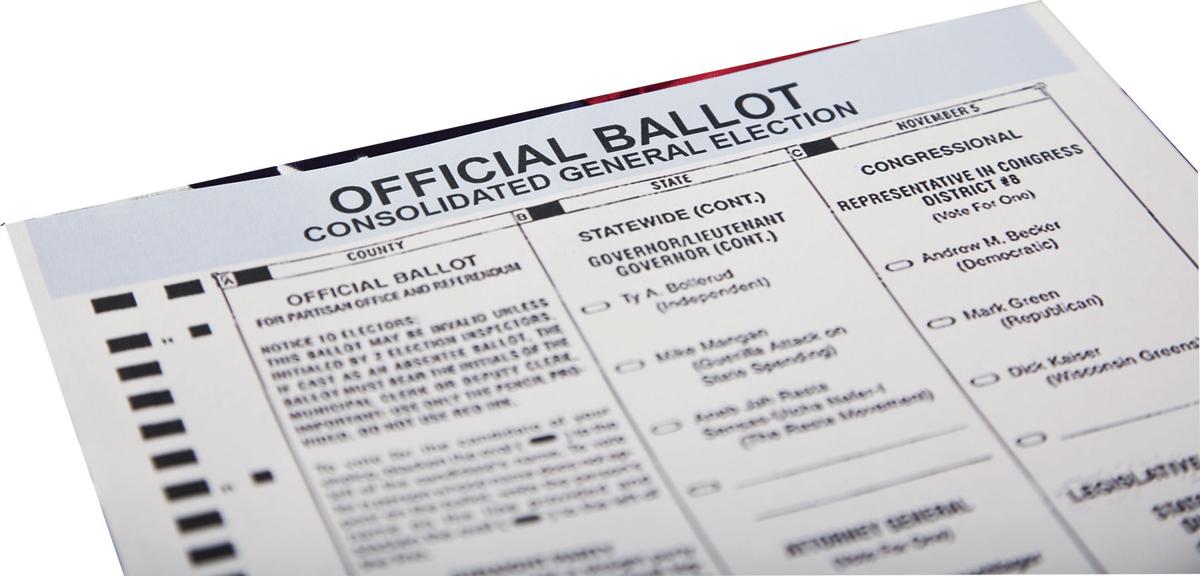 "A lot of people are very confused because they received half a dozen request forms," said Crawford County Auditor Terri Martens.
The forms in question are ballot request forms for the upcoming November election.
"Getting a half-dozen ballot requests doesn't mean they are going to get half a dozen ballots," she said. "Our process here at the office will ensure that they do not get half a dozen ballots."
Many individuals are concerned that something fishy is afoot.
Martens said she has never experienced an election with as much drama and confusion as surrounds the 2020 election.
"I think a lot of them think they (the ballot request forms) are all coming from us," Martens said. "They are not coming from the auditor's office. We only sent the first one that they probably would have gotten at the end of July."
The major political parties and other organizations trying to promote voting sent out the other ballot request forms.
"They are also getting information reminding them to register to vote - as if they aren't registered to vote – so that gets confusing," she said.
Individuals who voted in the last general election, in last year's city/school election or in the special election in September should still be registered to vote, Martens said.
Individuals may call the auditor's office to check to see if they are registered, she said.
"They can also look on the Iowa Secretary of State website," Martens said.
"When you go to register to vote it will show if you are already registered."
Absentee ballots will not be mailed out until October 5, but individuals can check on the Secretary of State website to see where their ballot is in the process, said Amy Pieper, deputy county auditor.
"The Secretary of State's website is pretty robust," she said. "You can go in and check if you're registered, where to go to vote, and to track your ballot."
"With the trend of 2020, I just think people are afraid and they're confused," Martens said. "They're getting conflicting information and we don't want to contribute to that. We want to help alleviate that. If there are resources we can provide to voters, we're glad to do that."
Pieper said she fields hundreds of calls every day from individuals with absentee ballot questions.
Individuals should not try to vote at the polls on Election Day if they have sent in an absentee ballot, Martens and Pieper said.
"We track ballots," Pieper said. "If you go to the polls on Election Day we'll know that you already voted absentee so you will not be able to vote."
"The register that the precinct has will tell them that you requested an absentee ballot," Martens said. "I would not recommend that."
As of Wednesday, the auditor's office had received 2,413 absentee ballot requests.
In the 2018 election, a total of 2,350 ballot requests were received.
In the 2016 election, a total of 2,949 ballot requests were received; the total number of ballots cast in that election was 6,523.
"We're a third of the way there (with just absentee ballots)," said Bethany Linkenhoker, deputy county auditor.
"We haven't even gotten to in-office voting this year," Pieper said.