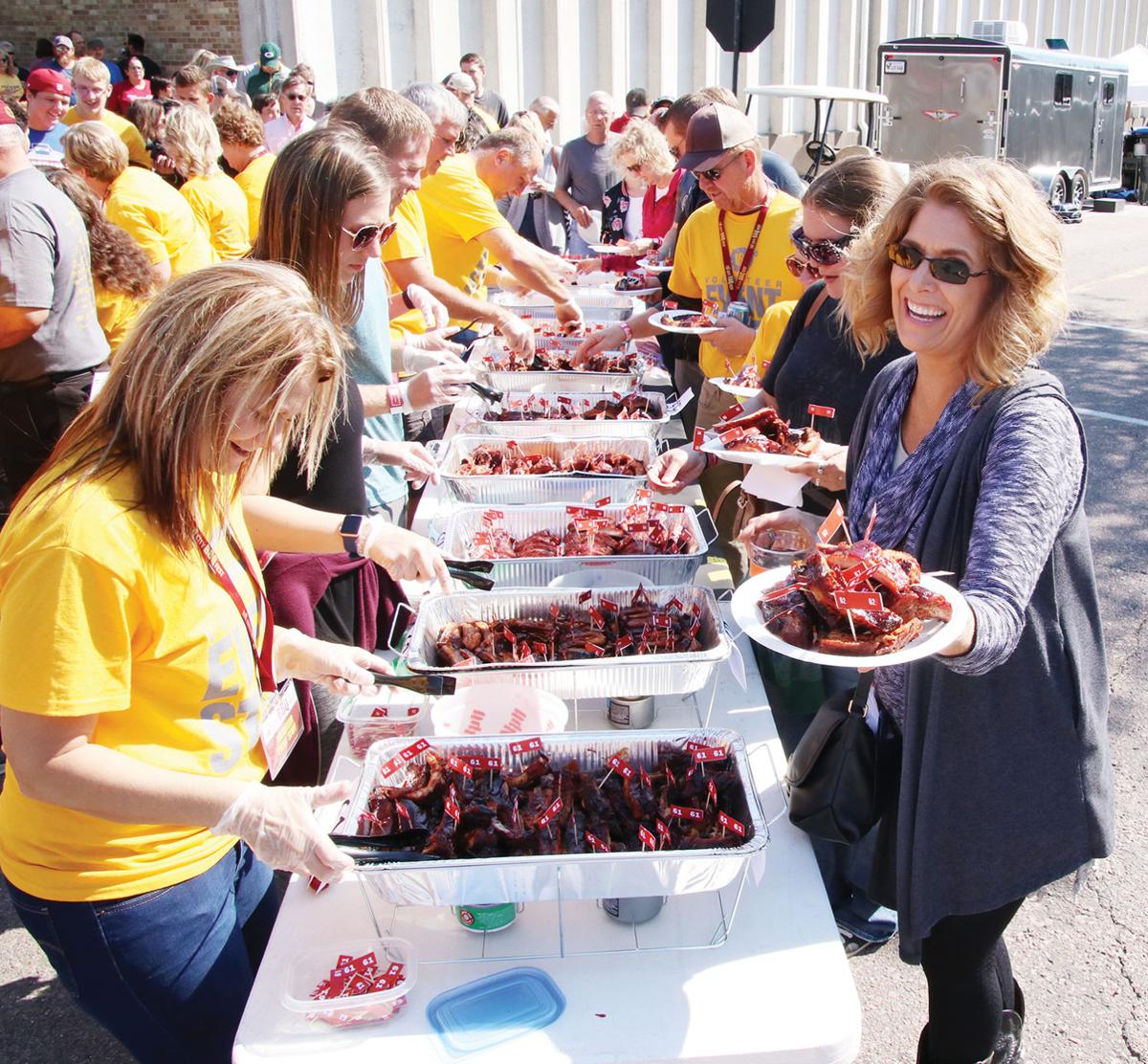 "We need at least 300 volunteers," said Crawford County Tourism Coordinator Blair Weigum. "The event wouldn't be possible without volunteers and Denison has some of the best."
The need extends well outside the Friday night and Saturday of the Tri City BBQ Fest, which takes place on September 20 and 21.
"There is plenty of volunteer work before the event even starts," said Shani Bonner, administrative assistant for the Chamber & Development Council (CDC) of Crawford County.
"We'll have lots of options for anytime from now until after the event to help out."
The CDC currently needs individuals who travel to areas outside of Denison.
"If anyone in the community travels frequently around the area or around the Midwest, we have flyers for them to take to different businesses or places to post," said Evan Blakley, CDC executive director. "We have a few folks that do that and we would welcome more."
Volunteers are also needed for office activities such as folding flyers or helping organize.
"Our team of four can only do so much so we rely heavily on volunteers," Weigum said.
The CDC will need help setting up on the Thursday night before and all day on Friday until the festival begins.
"We could use dozens of people who can move things, lift things, put things together," Blakley said. "Generally, on the setup days you can just show up and go round and ask people if they need assistance - or we'll find somewhere to put you."
The volunteer schedule during the event is managed carefully.
"We have a schedule that we put together so you know your shift and where you are scheduled," he said. "Occasionally we'll move people around as needed and we do ask our volunteers to be a little flexible in that regard."
Volunteers will sell merchandise, soda or BBQ Bucks, serve beer, work as stagehands, take tickets, run the kids' rides and help the judges at the pro and amateur barbecue competitions.
The cleanup on Sunday after the event has traditionally been a difficult time to get volunteers.
"We have some nonprofits and clubs that show up to assist with that, but we would welcome more help for that because we're very tired on that day," Blakley said.
A meeting of all volunteers will take place at Cronk's Café at 6 p.m. on the Wednesday night before the festival.
"The volunteer meeting is for anyone who has worked or plans to work four hours or more," Blakley said.
The four hours can be spread across several shifts.
Volunteers will be given t-shirts and I.D. lanyards at the volunteer meeting.
Dinner and drinks will be on the CDC.
"This is their chance to have some fun if they are working the festival," Blakley said. "That's when we'll go over all of the protocol, the schedule and answer any of the questions our volunteers might have."
Volunteers will be told about all the activities going on during the festival so they will be able to provide an informed response to questions asked by visitors to the festival.
For more information or to sign up, contact the CDC at 712-263-5621 or stop by the office at 18 South Main Street in Denison.