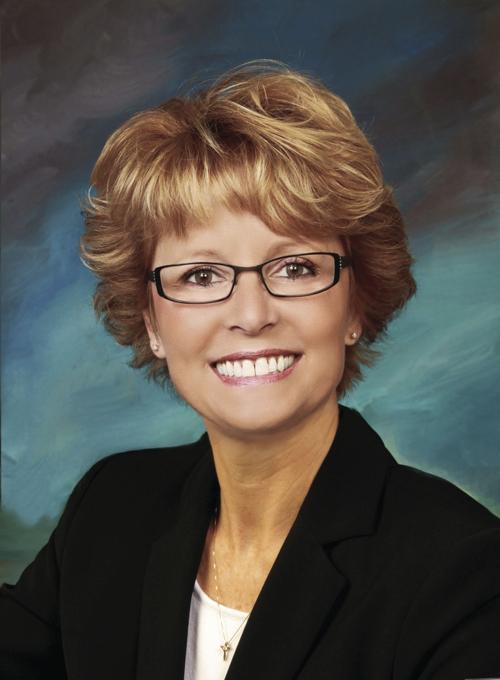 Kathy Berens-Brownmiller didn't know what she wanted to do with her life when she was a senior at Schleswig High School.
"My mom said to me, 'Why don't you be a nurse,'" Berens-Brownmiller said.
Her mother's suggestion launched her on a diverse career that started in 1981 and will conclude in early July.
Berens-Brownmiller grew up in Ricketts and was the first grandchild on either side of her family to go to college.
"I probably set the path," she said. "A lot of my cousins after that did go on to college, but I was the first grandchild to ever do so."
She earned a bachelor of science in nursing (BSN) from Morningside College in Sioux City in 1981.
Her healthcare career started in June 1981 when she was hired as a registered nurse at Crawford County Memorial Hospital (CCMH).
"My first year was as a staff nurse and then after one year of experience I became the evening shift supervisor," Berens-Brownmiller said.
She was a nursing supervisor until 1984 when she became associate director of nursing and DRG (diagnosis-related group) coordinator/discharge planner.
In 1992, during a physician and nursing shortage in Crawford County, she took on weekly 16 hour shifts in the emergency room, in addition to her regular duties, to help cover.
"Our physicians at that time were doing surgery," she said. "They were covering the emergency room, their offices were doing OB and handling all the hospital patients and so they were quite thin-staffed, also."
The shortage led her to go back to school at the University of North Dakota in Grand Forks, North Dakota, to become a physician assistant.
The school's program only accepted registered nurses with experience.
"At the time I went there, my three boys were quite young," Berens-Brownmiller said. "My youngest was 17 months; he learned to walk while I was away at school."
She did three five-week sessions on campus and drove to Omaha, Nebraska, every day to do clinical work.
She graduated in January 1993, passed her boards and took a job with Dr. Dennis Crabb as a general practice family medicine physician assistant; in 2007 she took a job with the CCMH clinic and has worked there ever since.
Berens-Brownmiller said she decided now is the right time to retire because she wants to be able to spend more time with her kids and grandkids.
"With everything that I see going on in healthcare, and the patients I see every day, I know life is precious and life is short," she said.
"To me it's not all about making money; it's all about relationships. I don't want to get to the end of my life and look back and wish I would have spent more time with my kids and grandkids, so this is my time to be able to do that. I want them to know who their grandma is."
She has a new granddaughter who is just two and a half weeks old and another grandbaby on the way in November, she said.
She also has a range of other activities that she would like have time to do.
"There are a lot of things I haven't been able to do while working full time all these years," she said.
"I have some antique furniture I have collected that I want to refinish. I have a love for hiking and I haven't been able to do that. I haven't gotten my sewing machine out for years so I have that to do.
"I love to read books; I'm part of a book club here in Denison, and I want to do more traveling. I have lots of things on my plate - and there's always volunteer work to do."
July 2 will be her last day of work at CCMH.
The hospital will not be able to have a retirement party for her due to COVID-19 precautions.
"We have to practice what we preach to everybody else," Berens-Brownmiller said. "It would be very difficult to have a gathering under the current circumstances. We just want people to stay safe."
The hardest part of retirement will be leaving her patients, she said.
"I have had wonderful patients," Berens-Brownmiller said. "I swear I have the best patients here and they have been very faithful to me. I hope I've provided the care that they needed over the years.
"After you do this job for so long, you definitely develop some very deep relationships - and they feel like they're my family."
She has had some of her patients from birth, through college and on to having their own children, she said.
"The cycle has been complete," Berens-Brownmiller said. "It's probably time for me to go out on a high."