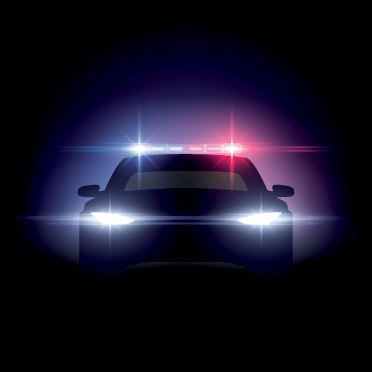 January 1, 2:07 a.m.: Harley David Anderson, 21, was arrested for driving while revoked and was given a verbal warning for improper registration. The traffic stop occurred on Highway 30, Vail.
January 2, 2:39 a.m.: Justin James Hoffman, 28, was arrested for OWI-1st offense, at Highway 30 and Nelson Park Road west of Dow City.
January 2, 9:45 p.m.: During a traffic stop on Wolf Street in Deloit, Heidi Sue Nobiling, 36, was arrested for possession of drug paraphernalia and Joshua John Wolterman, 35, was arrested for possession of a controlled substance and possession of drug paraphernalia. Another incident report from the sheriff's office listed a K9 deployment at the same time.
January 2, 9:26 p.m.: William Bading, 54, of Denison, was arrested for OWI-1st offense.
January 2, 10:44 p.m.: Brittany Renee Buck, 30, was arrested on a Crawford County warrant.
January 3, 1:40 a.m.: Pioquinto Valdovinos-Sanchez, 46, of Denison, was arrested for OWI.
January 1, 8:18 a.m.: A hit-and-run accident occurred at 1103 2nd Avenue South in Denison. A green 2005 Chrysler 300 and a red 2008 Toyota Highlander were legally parked in the driveway overnight at the residence listed above. The investigating officer found that tracks in the snow indicated a third vehicle was traveling was traveling east on 2nd Avenue South, exited the roadway at the southeast corner of the intersection with South 11th Street, struck a tree and then struck the passenger side of the Chrysler, pushing it into the Toyota. The officer found debris at the impact site with a white part bearing a serial number for a 2010-2012 Hyundai Santa Fe. No one witnessed the accident. Later on January 1, Andrew Michael Henderson, 22, of Walnut, called the Denison Police Department to notify that he had been the driver in the hit-and-run accident. He agreed to come in the next morning (January 2) for an interview with the police. He stated he had pressed the gas pedal instead of the brake, which caused him to wreck. He also said tiredness might have also been a contributing factor. He also said he went back to the house and spoke to the owners of the vehicles about the accident. The Chrysler received $7,000 damage on the middle passenger side and was considered totaled. The Toyota received $5,000 damage to its middle passenger side. Henderson's vehicle received $1,000 damage to the front driver side corner. Henderson was cited for failure to maintain control.
January 1, 9:10 a.m.: Julie Lundel reported a personal-injury traffic accident that occurred on Highway 39 between E Avenue and F Avenue near Deloit.
January 1, 6:44 p.m.: Nathan Kropf was involved in a property-only traffic accident on 320th Street just south of S Avenue, Denison. His vehicle ran off the roadway and hit a tree.
January 1, 8:02 p.m.: A property-only traffic accident occurred at the Highway 59/141 north junction northeast of Denison.
January 2, 8:54 a.m.: James Smith, 68, of Denison, was driving a maroon 2017 Ford Fusion south on Main Street when his vehicle struck a beige 2006 Ford F150 pickup being driven west on Broadway by Daniel John Schneider, 71, of Denison. Smith explained that he was thinking about things and never thought much about the red light until his vehicle made contact with the passenger side of Schneider's pickup. Schneider said that he noticed he had a green light and proceeded through the intersection and didn't notice Smith's vehicle until the two vehicles struck. No one was injured. Schneider's pickup received $4,000 damage; a tow was arranged by the officer. Smith's vehicle received $4,500 damage and was driven away. Smith was cited for failing to respond to a steady, red light.
January 5, 7:24 a.m.: Troy Heronimus reported a property-damage car versus deer accident at Highway 59 and R Avenue, Denison.
January 3, 12:28 a.m.: An unidentified female caller reported that an intoxicated male had left Cherokee around 11:45 p.m. and was en route back home to Schleswig. Law enforcement was unable to locate the subject.
January 3, 8:39 a.m.: Francisco Cruz reported a Shetland pony out at Vernon Voss Road and Highway 39 near Deloit. The incident report noted the address for Ramon Patino.
January 6, 11:36 p.m.: Joan Rusch reported a vehicle in the ditch along Highway 141 east of Kenwood Road near Charter Oak. The vehicle was unoccupied.
January 7, 2:16 a.m.: Angela Aldana reported a possible vehicle in a ditch on Highway 59 south of U Avenue near Denison. The officer found no vehicle.
January 2, 10:31 p.m.: Scott Anderson and Robby Burk reported a window broken on a vehicle and tools stolen from the vehicle at APC near Denison. Burk advised he was going to bring to law enforcement a list of items taken from his vehicle and a video from the plant.
January 6, 4:45 p.m.: Gary Wulf reported a break-in at Section 1, Stockholm Township, near Boyer.