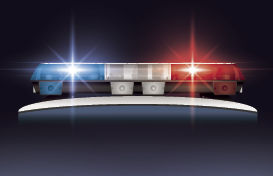 Arrests, citations and charges filed
At 11:45 p.m. on April 24, Avery Jon Zenk, 18, of Denison, was charged for possession of alcohol while under the age of 21.
At 6:10 p.m. on April 26, Toby Keith Borecky, 21, of Dunlap, was cited and released for possession of drug paraphernalia - a clear glass bong with marijuana residue.
At 11:14 p.m. on April 27, Yefri Rafael Barrera, 25, of Denison, was arrested for OWI 1st offense.
At 8:43 p.m. on April 28, Joaquin Mauricio Castro, 56, was charged with OWI 1st offense, and was cited for failure to maintain control.
A two-vehicle accident occurred in Manilla at 3:17 p.m. on April 24. Jacob Merle Kalkhoff, 36, of Manning, was driving a white 2006 Ford Taurus east on 6th Avenue, and while leaving the stop sign, failed to yield to a tan 2009 Freightliner pickup which was being driven north on 4th Street by Nathan Paul Barry, 44, of Manilla. Barry's vehicle received $500 damage to the front middle. Kalkhoff's vehicle received $3,000 damage to the front passenger side corner and was disabled. No injuries were reported.
A hit-and-run accident reported on April 27 occurred in a parking lot at Hilldale Estates, 1110 North 10th Street, in Denison. A red 2008 Nissan Versa was parked in front of Unit 27. The owner left the vehicle at about 10:30 p.m. on April 26 and upon coming to the vehicle at about 11:20 a.m. on April 27 found that damage had been done to the rear passenger side that was consistent with a sideswipe. A headlight cover was found on the ground exactly underneath the damaged area. There are no witnesses or suspects.