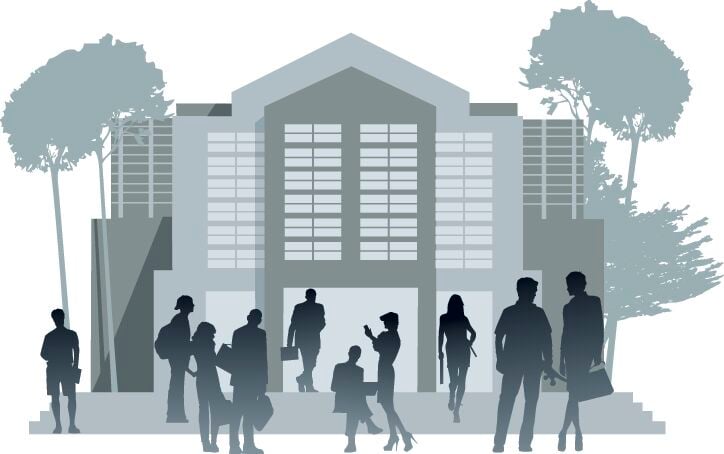 Enrollment in the Denison Community School (DCS) District is down by 101 students from last year, according to certified enrollment numbers.
The certified numbers include fractions but are rounded for this story.
DCS had 2,169 certified enrolled students last year; this year's number is 2,068.
"We anticipated we would be down a little bit this year, but we did not anticipate it would be this amount," said Mike Pardun, Denison Community Schools superintendent.
"We're down roughly 100 students on our certified count and 85-some students on our served count."
The certified count number includes resident students who are attending DCS, resident students who are open enrolled out to another district, resident students tuitioned out to another district, Denison Job Corps students and students who share their time between DCS and another district. The served count includes the total of the certified student count, nonresident students who are open enrolled into DCS, students who are whole-grade shared with DCS (Schleswig grades 9-12), and nonresident students tuitioned into DCS..
"Seventy-five of those (100 students) are just resident students who would have lived in the district last year that aren't this year," Pardun said.
Denison Job Corps, which does not yet have students back on campus, accounts for about 18 of the certified count reduction, he said.
"That did have some impact," Pardun said.
The decrease isn't due to an increase in home schooling.
"Our home school numbers have not increased," he said. "There are just folks not living here right now."
Pardun said the drop is spread across most of the buildings in the district.
Denison Elementary had the largest drop, but Denison Middle School has about the same number of students as a year ago.
Pardun said he assumes the drop is largely pandemic-related.
"The district is in very strong financial shape, so that's good news," he said. "The other good news on the horizon is there are opportunities for work in our community and our area."
Every school district in the Hawkeye 10 Conference is experiencing a drop in enrollment, he noted.
"At this stage I don't think this is an indication of a downward trend," Pardun said. "I think it's a response to what we see happening due to the pandemic and due to lots of things related to that across the entire country."
DCS could potentially lose about $700,000 in funding from the state due to the lower numbers, but such a reduction is not assured.
"The state guarantees 101 percent of revenue as long as we're not seeing a decline multiple years in a row," Pardun said. "We won't necessarily face that directly, head on."
DCS will work to control expenses going forward; open positions will be scrutinized before a decision is made to hire a replacement.
"Anytime we've had down enrollment, which we have had during my time, we try to do that through attrition as positions come open," Pardun said.
"We're in good financial shape and have been underspending our revenues. We're probably as prepared as we could possibly be for a situation like this."
Pardun said the district will continue to monitor the situation moving into budget preparation, which usually begins in January.