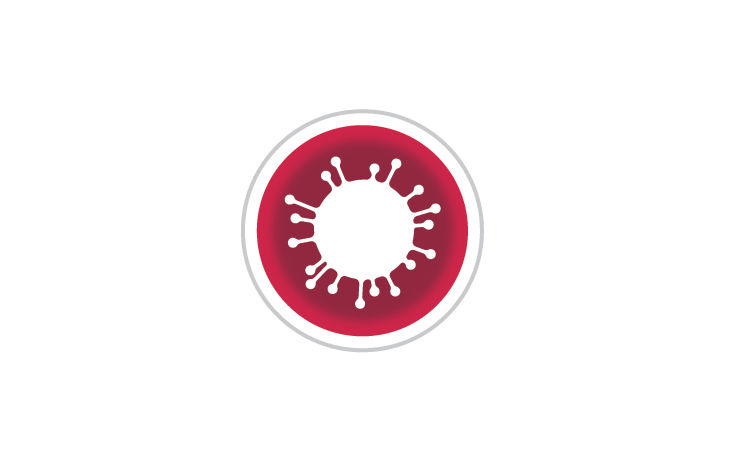 The first case of COVID-19 (novel coronavirus) was diagnosed in Singapore on January 23.
The subject was a 66-year-old man from Wuhan, China.
At the time, multiple daily airline flights connected Wuhan to Singapore.
On the same day the first imported case was diagnosed, Singapore suspended all inbound flights from Wuhan.
That step was one of many that Singapore undertook in an effort that has so far been largely successful to combat the spread of the virus.
Randee Kastner, a 2004 Denison High School (DHS) graduate, has lived in Singapore with her family for the past four years.
Kastner is in a unique situation to observe the country's response, as she is a senior epidemiologist with the Japanese pharmaceutical company Takeda Vaccines.
She has been working on a vaccine for dengue, which is a mosquito-borne viral infection that can be fatal.
"As an epidemiologist, I study how often diseases occur in different groups of people and why," Kastner told the Bulletin and Review in a text and email conversation. "Epidemiological information is used to plan and evaluate strategies to prevent illness."
Singapore is the third most densely populated country in the world, with 18,513 people per square mile.
"Despite having transmission for nearly two months, we have now had a total of 243 cases," Kastner said.
One-hundred nine of the individuals infected with the virus have fully recovered and been discharged from the hospital.
Most of those still in the hospital are stable or improving; 13 are in intensive care units.
"Notably, we have had zero deaths," she said. "Thirty-five percent of the cases were imported (infected before entering Singapore) and 65 percent were locally transmitted (infected while in Singapore)."
As has happened in the United States recently, when the incidence of COVID-19 began to increase in Singapore, people started to buy excessive amounts of food, masks, hand sanitizer and toilet paper, she said.
Singapore's prime minister responded promptly by giving a national address to remind people that such behavior was not productive and that the government had enough supplies.
"Given the sense of social responsibility here, behaviors quickly returned to normal," Kastner said.
Singapore quickly implemented aggressive measures to contain local transmission.
"Every case has been placed in isolation in the hospital. Every contact of every case has been exhaustively looked for. Contacts with symptoms are transferred directly to hospital for testing. Close contacts (people who have been within two meters for more than 30 minutes) of a case are placed under compulsory quarantine for 14 days and their health is checked three times a day," she said. "Contacts at lower risk (those who had some contact with a case for a shorter amount of time) are placed under active monitoring and contacted by health officials once a day."
From the beginning of February, temperature screenings started everywhere (in front of all office buildings, at the flower market, at the library, and other places).
Kastner has been working from home for the last six weeks to limit her exposure.
She and her family do not got out unnecessarily and wear masks when using public transportation.
All 50,000 Takeda employees around the world are now strongly encouraged to work from home.
The response at Takeda is being led by the head of vaccines, Rajeev Venkayya, who was previously responsible for the development and implementation of the National Strategy for Pandemic Influenza under President George W. Bush.
Singapore is taking many other steps to combat the virus.
Since last week, everyone in Singapore has been encouraged to work from home whenever possible. All large gatherings have been canceled, though schools have remained open with restrictions on group activities and requirements for daily temperature checks.
Since Wednesday, Singapore residents returning to Singapore from areas with a high level of COVID-19 transmission are required to self-quarantine in their homes for 14 days. Visitors to Singapore from highly affected areas are not currently allowed into the country.
Hefty fines and punishments have been put in place for people who do not adhere to the policies, including up to a $7,000 (U.S.) fine and/or jail for six months.
"To reduce transmission within the community, there have been public education initiatives and messages focusing on personal hygiene and self-isolation at the first sign of symptoms," Kastner said. "There has also been a campaign to support front line health workers (free lunches for nurses, as just one example)."
She said communication from the government has been very transparent.
"All of this information is publicly available and updated daily. We can opt-in to receive daily text messages from the government, which includes updates on the case numbers and notifications about what the government is doing to reduce the risk of transmission within the community," she said.
The situation in Singapore is not a good indicator of what will happen in the United States, Kastner said.
"Singapore is a small country that is controlled and has a national health system," she said. "Singapore also took many interventions before the first case was even identified here."
Assessing the actual situation in the United States is difficult at present, she said.
"Not many cases have been detected (in the United States) so far, though this is really a surveillance issue. Reportedly, in the whole of the United States last Tuesday (March 10), there were just eight samples tested in the entire country," Kastner said. "In comparison, South Korea tests 10,000 to 20,000 per day. The testing issues in the U.S. will hopefully get sorted soon, but for now we can be certain there are many more cases than what have been reported."
COVID-19 is a new virus, so no one has pre-existing immunity - as would be the case with influenza - and the case fatality rate appears to be much higher than influenza, she said.
"The situation needs to be taken seriously," Kastner said. "It is also important to recognize that there are many ways to control your personal risk exposure. For example, avoid crowded places, limit going out unnecessarily, and practice good personal hygiene - especially frequent hand washing with soap and water. "
The elderly, particularly those with additional risk factors such as a history of smoking, obesity, diabetes, and hypertension, should strongly consider not having any visitors and entirely stay home, she said.
Delayed symptoms in individuals who have contracted COVID-19 can help spread the virus, which requires additional precautions.
"It is possible that you can spread COVID-19 to others, even before having symptoms," Kastner said. "Practice personal hygiene and limit contact with others to reduce your risk and the risk to others."