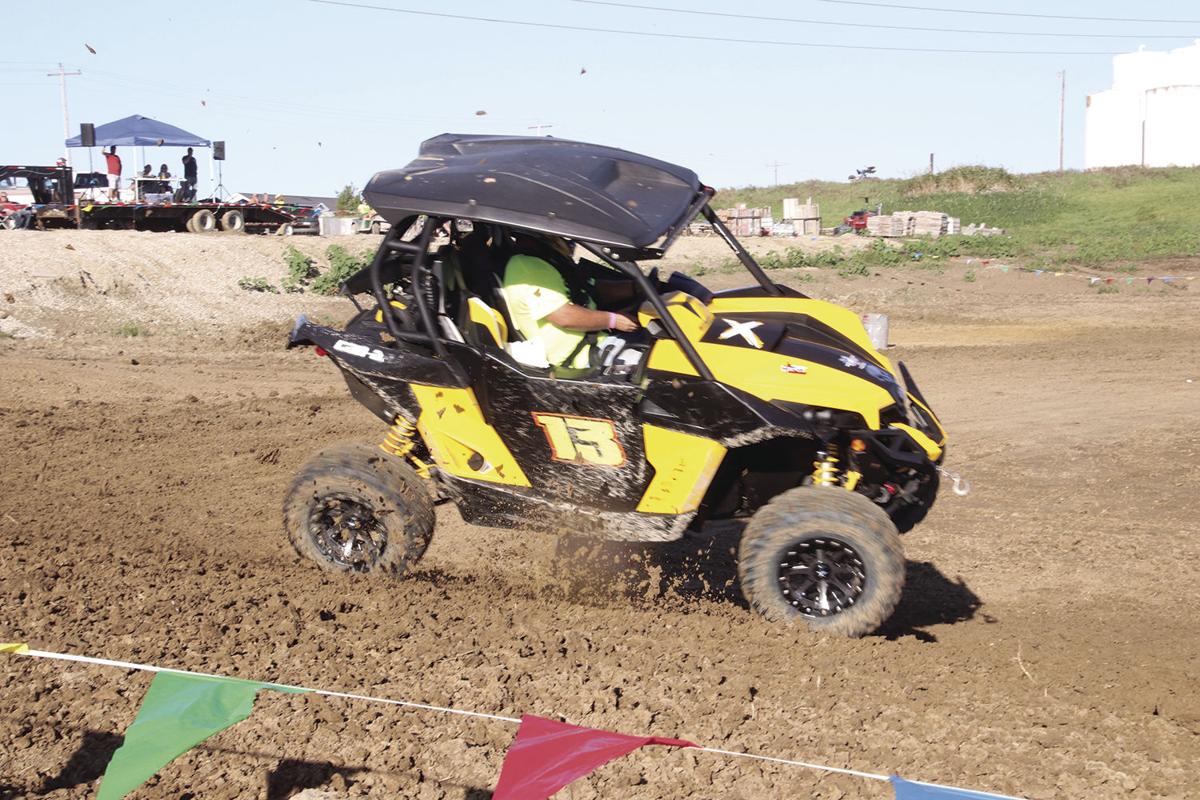 With so many activities and events canceled this year due to the coronavirus pandemic, the Crawford County Fair Board wanted to recognize the work of the 4-H and FFA youth plus provide some typical fair-time entertainment.
The fair board announced plans for the 2020 Crawford County Fair after a meeting on Tuesday evening. Some events will be the same, as much as they possibly can be this year. Some regular fair events won't take place this year, and other things have changed, but not necessarily because of the pandemic.
"We're doing this for the youth," said Fair Board President Keith Crawford. "They worked hard all summer long. hey have to have a way to show off their work."
5-County Blast ATV Barrel Racing, Saturday, July 25
Event at 5 p.m., gates open at 4 p.m.
Part of the 2020 point series sponsored by Storm Lake Honda. Classes for 2WD ATVs, 4WD ATVs, dirt bikes and UTVs.
This is the same event that was featured in Schleswig the Sunday after Calf Show Days last September.
Parking: Reserved parking will not be offered this year, and no parking will be permitted north of the cattle barn after 8 a.m. on Thursday, July 23. A loading and unloading zone will be set up along the south fence for exhibitors who choose to take their livestock exhibits home after their shows.
"After each livestock show, if the exhibitor wants to take his or her livestock home, they are allowed to do that this year. However, if the livestock is going to Smithfield or Tyson, they have to stay, and the livestock will not be loaded until Sunday night or Monday morning. However, the exhibitor is still responsible for the daily chores of their livestock," said Crawford.
"With the changes this year, we can't make people stay. This is giving the people the option to leave," he added.
Those who don't take their livestock home after their show will not have the 4-H emblem attached to their entry.
Another parking change: A few more handicapped parking stalls will be put on the north side of the cattle barn this year.
Crawford added this note for swine exhibitors: It is highly recommended that you don't use Paylean, as Smithfield can't accept swine if Paylean is in their system. Paylean is a feed ingredient designed to increase the amount of quality meat in high value cuts and improve production efficiency.
Some things that won't take place this year
Queen, princess and King of Clowns contests
Little Cutie and Toddler contests
Varied industries: The Varied Industries building will be open. Anyone who wants to have a booth in the building should call Sandy McDonald at the fair office at 712-263-5306.
Carnival (although a different provider): Scott's Amusements from Pilot Mound will provide the carnival rides this year. The carnival will be open Thursday, Friday, Saturday and Sunday.
No wrist-band sales this year, however.
Food vendors will be at the fair this year. The Zion Lutheran Church food booth will be open. Crawford said that The Bowling Alley from Odebolt is bringing a trailer. Other food vendors will also be at the fair.
"Anybody is invited to come to the fairgrounds to check out the livestock, walk in the barns but they should do their best to practice social distancing," said Crawford.
Fair schedule (as of July 8)
Crawford County Open cattle show, check-in 7-9 a.m.; show time 11 a.m. Note: this is an open show, not part of the events scheduled by the fair board. For more information, contact Clint Von Glan at 712-269-5011 or Renee Von Glan at 712-269-5770
Flag Raising by the bull, noon
Races, 7:30 p.m. hot laps, races to follow
Five-county Blast ATV Barrel Racing, 5 p.m., gate open 4 p.m.
Henningsen-Lilleholm Jackpot Swine Show
Bucket Bottle Calf Show, 1 p.m.
Lawn and Garden Tractor Pull, noon
Figure-8 Races 7 p.m. (No RV demolition derby this year)