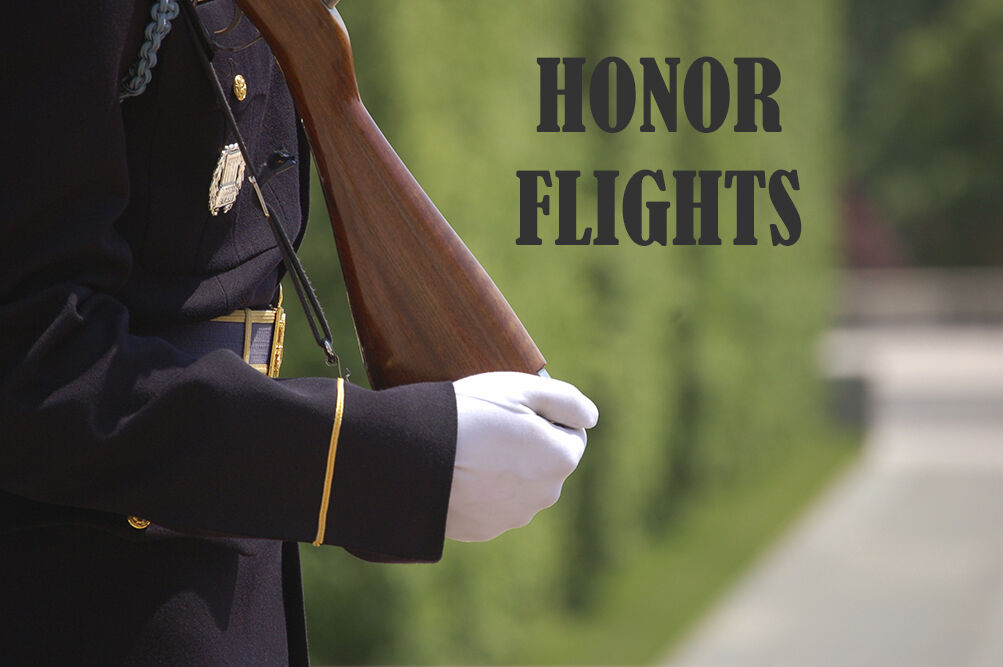 A fundraiser for the Brushy Creek Area Veterans Honor Flight will take place this Saturday morning in Denison.
The "Dad's Belgian Waffles Breakfast Fundraiser" is sponsored by the Ninus L. Hunt VFW Post 2504 in Denison.
"The honor flight is the program that allows veterans to go to Washington, D.C. to see their memorials," said Crawford County Veterans Affairs Director Louise Galbraith.
Veterans spanning the World War II, Korean War and Vietnam War eras are eligible for the flight.
The flights for local veterans cost about $6,000 per year – but the cost is covered through fundraisers and donations.
"It's a free trip for the veteran," Galbraith said.
"It's a one-day trip. They leave early in the morning and then they return late that night. Our veterans who have gone just love it."
Brushy Creek normally takes two honor flights per year – in May and September. Both flights were canceled this year due to the coronavirus pandemic.
"We have not heard yet what the spring will be like," Galbraith said. "The flights will be resumed, we just don't know when. We'll have to follow the guidelines from the government of when it's safe to do it."
Counties and local organizations are responsible for raising funds for the trip.
"We have been very blessed with wonderful donations from the community," she said. "This will be the third year of doing a waffle breakfast that the VFW in Denison sponsors. All the proceeds go to the honor flight to keep our account filled up - so we're not worrying about not having the funds to cover somebody to go on their trip."
Adjustments have been made to the breakfast this year due to the pandemic.
"We're doing it this year at the Denison Senior Center because we couldn't use the armory because of COVID," Galbraith said. "I think the senior center is going to be much easier because it has better parking and you don't have to walk so far."
The breakfast runs from 8 a.m. to noon.
"There will be carryout and we'll have somebody watching the door; if you just want to drive up, we'll be able to do that," she said.
"If you want to walk in and not stay, we'll keep everything sanitized. If you do want to stay and eat, we'll have plenty of room for social distancing."
The breakfast is $8 for adults and is "all you can eat." Children under 5 eat for free.
"We're hoping to have a good turnout - at least for the carryout," Galbraith said.
"We will make it as safe as we possibly can."
She said the waffles are always very good.
"If people don't want to eat and they want to drop off a donation instead, that would be amazing and welcome, too," she said.
Galbraith said she is hopeful that the honor flights will resume this spring.
"The longer we go without having flights the more people are wanting to go and the waiting list is getting longer," she said.
She is also anxious for the pandemic to end so she can get out to see veterans in nursing homes and assisted living facilities.
"I'm usually there all the time and I really miss being able to see them," she said. "We're sending out care packages to all the veterans in the nursing homes and assisted living for Veterans Day just so they know we're still thinking of them."
The Dad's Belgian Waffles Breakfast Fundraiser for the Veteran's Honor Flight, sponsored by the Denison VFW Post 2504, takes place on Saturday, November 7, from 8 a.m. to noon at the Denison Senior Center, 201 S. Main St. in Denison.