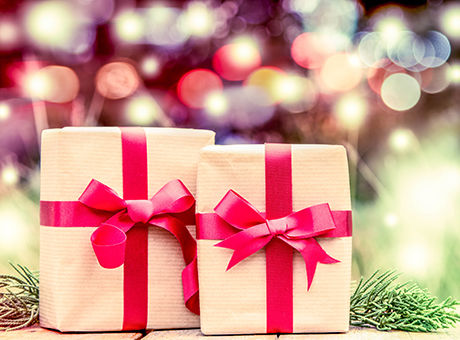 Members of the Denison Kiwanis Club have been serving as Santa's elves, sorting and organizing the gifts donated to the Goodfellows program for 173 Crawford County children age 12 and younger.
The children are from 72 families that need a little extra help making Christmas merrier.
Wednesday, December 18, is the last day to make donations for this year's Christmas drive.
The Goodfellows packages will be distributed on Thursday, December 19.
Donations can be taken to the Denison Bulletin and Review office at 1410 Broadway or West Central Community Action at 45 North 7th Street in Denison.
The newspaper and the community action agency partner to run the Goodfellows program and thank the community at large for all the generous donations.
Following are donations to date.
Tae Kwon Do Tigers, toys and clothing for a girl; Henry Muff, Colten Muff and Nolan Muller, toys, books and clothing; anonymous, toys and clothing; Phyllis Lewis, $50; Lola and Addison Francois, blanket and Easy Bake Oven; Anonymous, puzzle, books and accent light; anonymous, clothing and toys; Tom and Cynthia McGrane, toys and $100; anonymous, clothing and fishing items;
Dick and Hilda Frank, books, dolls, scarves and clothing; Steve Holt and family, toys and clothing for three children; anonymous, Christmas wish items for a girl and a boy; Christmas Crusade for Children, toys; anonymous, toys and $50; Chelsey Phipps, $25; Lajune Lauer, clothing and toys; Beta Sigma Sorority, toys and clothing; Sandy Welch, toys and clothing; Richard and Cheryl Bockelmann, $60; Lois Greder, clothing and toys; Zion Evening Guild, $25; anonymous, $60; David and Mary Reiling, $75; Two gals from Thrifty White, clothing and toys; Shanon Simpson, clothing and toys; anonymous, toys and clothing; Ar-We-Va Student Council, a table full of toys and clothing;
Don and Donna DeMey, toys and clothing; anonymous, toys and clothing; Broadway Elementary Student Council, Christmas list items for 14 children; anonymous, stuffed animals; anonymous, toys and clothing; anonymous, toys and clothing; Teresa and Toni Wishman, clothing and toys;
East Boyer Rustler 4-H Club, clothing, toys and books; anonymous, toys; Donna Stephens, books, toys and clothing; Phillip and Jolene Ketelsen, $100; Chad, Traci and Oliver Preul, clothing and toys; Greg and Lori Wehle, clothing, books and toys; anonymous, books and clothing;
Cole Carlson, toys and clothing for a boy and a girl; Katherine Miller, jackets, gloves, candy, toys, laundry soap, toothpaste, dress shoes, toy cars, bedding and coloring books; 32&U, toys, crafts and games; Tracy Brus, toys, books and clothing;
Tonie Hardiman, toys and clothing; Coyotes Forever, $300; Eric Meents, $100; In memory of Joyce Amdor, $508.16; Dr. James Seaton and Kimberly, $100; anonymous, $25; Sharon and Dale Wight, $70; George and Shirley Berry, $50; Friday Club; $50;
Lois Blair, $50; Tammy and Kevin Schurke, toys and clothing; Gail Chapman, toys and clothing; United Methodist Women, Denison, $100; Dollar Tree, 4 boxes of clothing and toys; anonymous, $500; anonymous, toys and clothing; Marcia Bachman and Richard Meyer, $100; anonymous, toys, games and clothing for two children; Westside 4-H Club, 2 carts full of toys;
Immanuel Lutheran Sunday School, Schleswig, 2 pickup cabs full of toys; St. Rose School, socks, gloves and hats; Angels Care Home Health, socks, gloves and hats; anonymous, $250; Bill and Vera Davis, toys and Hot Wheels; anonymous, clothing, mittens and nail polish;
Don and Marlyn Anderson, porcelain doll; Jerry and Barbara Rasmussen, $100; Robert Spangler, $25; anonymous, $50; Vicki Mink, clothing and toys; anonymous, clothing and toys; anonymous, toys, games and blankets; anonymous, $40 beef certificates; Deb Grossman, coloring books, pencils and sketchpads; Jim and Sharon Gaughan, clothing, shoes, toys and books; anonymous, $500; anonymous, $200; Jess Malone, toys and clothing; Rick and Marla Franck, $100; McDonald's of Denison, $500; Lois Duncan, $20;
John Cookson, clothing and $53.50; Igou Trucking in memory of Carol Igou and Bruiser, $100; Our Savior Quilters, quilts; Charlotte and Caroline Schrum, toys; Sundquist Engineering, $100; Gene Ellis, Carrie Ellis and Colby Ellis, toys and clothing; Colby Ellis and Jolene Lechtenberg, toys and clothing; Bob and Katie Curnyn, $60; Carol Skarin, $100; anonymous, toys; Walmart, $2,000; anonymous, $50; Terry and Judy Evers, $60; anonymous, clothing