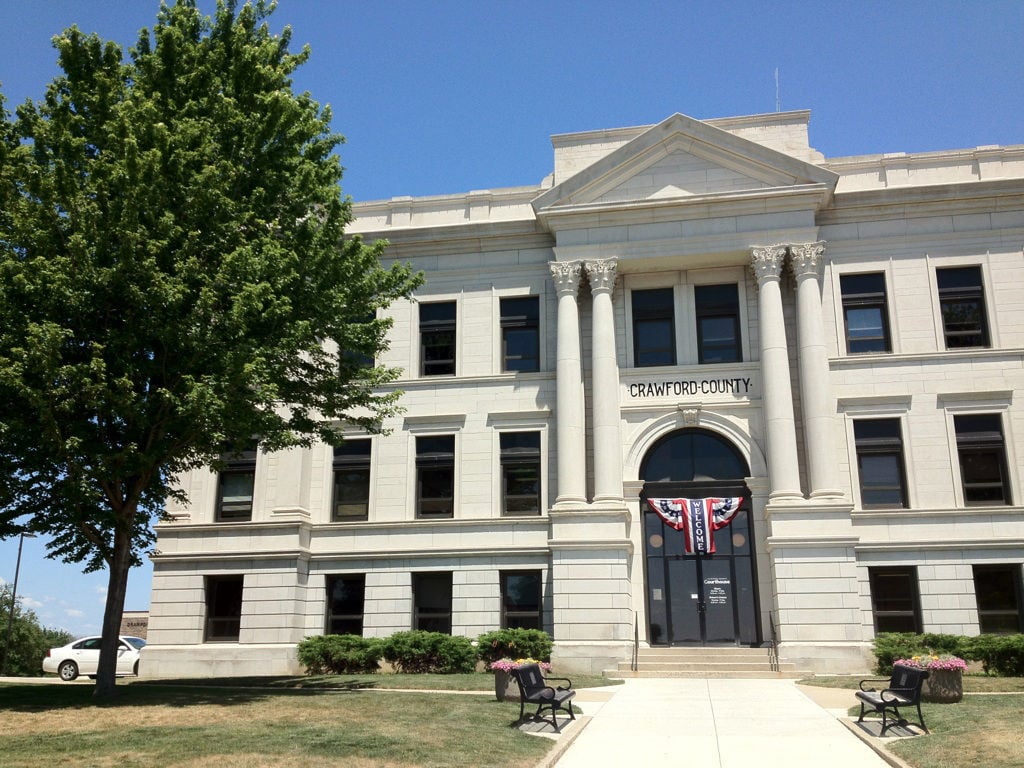 The Crawford County Board of Supervisors voted 4-1 on Tuesday, June 9, to move to "Phase 3" of the courthouse reopening plan.
Supervisor Dave Muhlbauer said he had discussed the issue with Crawford County Public Health Director Kim Fineran; Muhlbauer said the county's COVID-19 case numbers were headed in the right direction to allow for reopening of the courthouse.
Fineran said she would inform the supervisors if the situation changes.
The reopening plan was written by a committee comprising the department heads of county offices.
The supervisors voted to move to Phase 2 of the plan last week, which involved a limited reopening of the courthouse with just the entrance unlocked for use by the public and screening of individuals upon entry.
According to the written reopening plan, Phase 3 is a return to "regular operations."
Starting today, Wednesday, June 10, the courthouse hours will be 8 a.m. to 4:30 p.m. with no restrictions.
All entrances will be open to the public.
Continued mitigation measures for each office will be determined by department heads. 
Supervisors Cecil Blum, Kyle Schultz, Muhlbauer and Eric Skoog voted to move ahead with the full reopening.
Supervisor Jeri Vogt voted against the action.