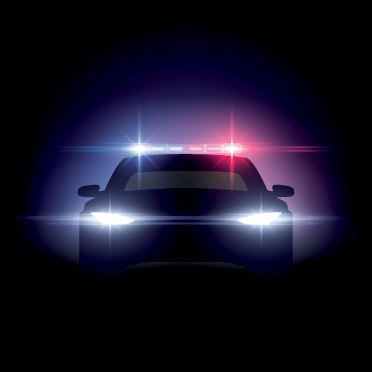 July 22: Gunner Lee Barton, 26, of Cairo, Nebraska, was arrested and charged with theft-1st degree for stealing a 2006 Peterbilt semi tractor. The incident occurred on 14th Avenue South in Denison.
July 26, 6:05 p.m.: Terry Weeks was arrested on three warrants from Adams County. He was stopped at the Highway 141 and Highway 59 south junctions where he was cited for speeding.
July 27: Fernando Rigoberto Salinas Alberto, 27, of Denison, was arrested for violating a no-contact order. The incident occurred on 3rd Avenue North in Denison.
July 27, 3:36 p.m.: Amber Johnson reported an apartment broken into in Deloit.
July 22, 12:03 p.m.: Dustin Joseph Muell, 29, of Panama, was driving a 2013 Peterbilt semi east on Highway 30. Muell believes that a gray 2017 Dodge Ram 1500 pickup, being driven by Kora Corinne Obrecht, 16, of Arcadia, advanced too far past the yield sign on the 7th Street and Highway 30 intersection, which is what he said caused the incident to occur. Muell said he recalled seeing the dark colored Dodge Ram at the intersection but said he did not feel any impact with the vehicle. Muell admitted to taking a wide right turn from Highway 59 to Highway 30 to avoid the curb. He claimed to have stayed in the right lane until the last stoplight intersection on the east side of Denison. Obrecht claims she was traveling east on Highway 30 and mentioned she may have been in Muell's blind spot when she initiated the lane change. Obrecht said she believes Muell did not notice the impact of his semi trailer with her vehicle. The Dodge pickup had a destroyed passenger side mirror and no other damage. Damage to the pickup was estimated at $250. The semi trailer was not damaged.
July 26, 3:52 p.m.: Tyler Lee Weller, 25, of Denison, was backing a blue 2019 Ford F150 Supercrew pickup onto Urbandale Drive in Denison when it struck the driver's side front fender of a white 2012 Dodge Ram 1500 pickup. The Dodge Ram was legally parked facing south on the west side of Urbandale Drive. The bumper on the Ford pickup was scratched and received an estimated $500 in damages. The Dodge Ram received an estimated $900 damage to the middle driver's side fender and door.
July 26, 4:19 p.m.: When the officer arrived at the scene at 16th Street and Broadway, a red 2011 Buick Lacrosse, being driven by Marla Jean Franck, 72, of Denison, was parked along the side of 16th Street on the southwest corner of the parking area. A beige 2005 Chrysler Town & Country van, being driven by Gertrude Lena Freese, 85, of Denison, was parked on Broadway on the northwest corner of the parking area. Both drivers stated that Franck was coming down 16th Street, headed south, and that Freese was going west on 16th Street. Both drivers were unsure if the other one stopped fully at the intersection of 16th Street and Broadway. Cameras at Broadway Elementary School did not record the accidents. The Town & Country van received $1,000 damage to the rear passenger side. The Lacrosse received $499 damage to the front middle.