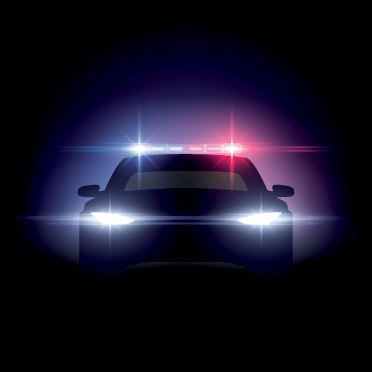 September 30, 12:12 a.m.: After a traffic stop at the Highway 59/141 south junction in Denison, Jennifer Maloney was arrested for possession of a controlled substance. A Crawford County Sheriff's Office K9 deployment was reported at the same time and location.
September 30, 1:26 a.m.: Curtis Swindell reported that a male subject broke into the apartment next door to his on Maple Street in Dow City. Caine Eubanks was arrested for trespass.
September 19: On the weekend of September 19, approximately $9,500 worth of tools were taken from employees at Lueder Construction at the new Eventide site in Denison.
September 23, 8:45 a.m.: Dianne Vetter, of Vail, reported license plates stolen from a vehicle around August 14. Vetter stated that they thought they had lost it and had it replaced.
September 25, 7:40 a.m.: T.J. Bubke with the City of Schleswig maintenance reported that a portable community bulletin board sign, located in the center of 2nd and Cedar Street, was hit by an unknown vehicle. He found the broken wooden sign on 2nd Street, approximately 80 feet south of the intersection just west of Cheeta's. The sign was hit sometime during the night on September 24 or the early morning hours of September 25.
September 27, 10:01 a.m.: Patrick Putnam reported suitcase weights stolen from a tractor in a field on Dane Ridge Road.
September 28, 9:45 a.m.: Carla Long was at work the night of September 27 at Stepping Stone in Vail when she got a notification on her phone that her vehicle had a low tire. The morning of September 28 she went to V&H Tire in Denison where workers found that the passenger side tires on her Chevrolet Equinox had their sidewalls punched through with a small round object. Two new tires cost $371.46.
September 29: Nancy Castillo reported criminal mischief on her 2017 Mercedes. The damage was done sometime on September 7 or September 8.
September 30, 12:43 a.m.: Sometime between September 25 and September 30, someone broke into Karine Allegretti's apartment in Dow City and stole $2,500 in cash from the pocket of a coat that was located in the bedroom.
September 27, 9:56 a.m.: Padoua Salinas, 28, of Denison, was backing a black 2016 Chevrolet Malibu from a parking stall on the south side of Broadway. She failed to see a blue 2011 Ford Escape XLT making a left turn from Avenue C onto Broadway and backed into it. The Ford Escape, being driven by Bertha Roxana Escalante Sosa, 48, of Denison, received $1,000 damage to the front passenger side corner. The Salinas vehicle received $1,000 damage to the rear driver side corner. Neither driver was injured. Salinas was cited for unsafe backing. Escalante Sosa was cited for not having a valid driver's license.
September 27, 1 p.m.: Shane Mitchell Duncklee, 31, of Denison, was driving a red 1996 Ford Mustang north on South 11th Street in Denison and was attempting to enter the parking area of NAPA Auto Parts when he said the brakes on his vehicle failed. His vehicle struck the building. The siding on the building received $500 damage. Duncklee's vehicle received $500 damage. Duncklee was not injured. He was cited for failing to provide proof of financial liability and for operating a non-registered vehicle.
September 28, 6:54 a.m.: Eric with Mediacom reported a vehicle versus deer accident at Highway 30 and L Avenue west of Vail.
September 28, 2:31 p.m.: A caller reported a property damage traffic accident that happened at Highway 39 and Buffalo Road, Denison.
September 27: Levi Beam had two dogs at large in Charter Oak. The dog attacked Ben Heynes' cat. Beam was advised of the City of Charter Oak's animal ordinance.
September 27, 6:25 p.m.: A caller from Charter Oak reported being harassed via a phone call.
September 27, 7:52 p.m.: A caller reported a vehicle traveling with only its hazard lights on at 20th Street and Highway 30 in Denison. The black Dodge Dakota was being driven by Donna Kahl, 56. The investigating officer followed the pickup to 205 South 11th Street where the vehicle was parked and where Kahl would get a ride to her residence.
September 27, 8:17 p.m.: A Ricketts resident reported harassment by a male subject who lives in Michigan.
September 28, 6:15 a.m.: Multiple callers alerted the communications center about a deer in the middle of the eastbound lane of Highway 30 between Denison and Vail.
September 28, 7:35 p.m.: A jailer at the Crawford County Jail reported that inmate Josh Rosburg was acting out.
September 28, 9:06 p.m.: ADT Security alerted of a burglary alarm at an address on Cedar Avenue in Charter Oak, glass braking in the living room. The investigating officer reported an argument between a male and female party. The female stated she would leave the residence for the night.
September 29, 8:20 p.m.: A caller named Brittany reported a dog bite in Dow City. The incident report said the victim does not want anything done.
September 29, 9:49 p.m.: A caller reported the need for motorist assist with cars congesting the roadway on Highway 39 east of 209th Street, Kiron. The caller reported back 10 minutes later and said all the cars were gone.
September 29, 11:03 p.m.: The Crawford County Sheriff's Office reported a K9 deployment at Avenue C and 11th Street in Denison