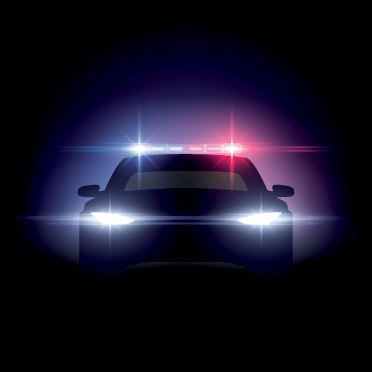 October 14, 11:41 a.m.: Yobany Tol Ajenel, 19, of Denison, was arrested for domestic abuse assault, child endangerment and impeding emergency communications.
October 16, 12:59 a.m.: David Wayne Bannister, 44, of Denison, and Timothy Ryan Hoffman, 36, of Dow City, were arrested on Crawford County warrants.
October 16, 11:37 p.m.: At a traffic stop on Highway 30 west of the two-mile road near Dow City, Dalton Kline was cited for speeding 92 in a 55 mile-per-hour zone, no driver's license and a .02 violation. His vehicle was towed by Waderich's.
Thefts, break-ins and vandalism
October 12: Lyle Schumann reported theft of iron from a farm on B Avenue.
October 15: A report was received that sometime between the hours of 10 a.m. and 6 p.m. on October 14, someone spray painted TRUMP over the Biden political sign that Les Lewis had at the end of his farm lane on Highway 30 near Denison.
October 15, 4:18 p.m.: A report was received about four subjects breaking into a residence on N Avenue near Denison.
October 16: A gas drive-off was reported in Manilla.
October 17, 11:10 a.m.: Robert Freeman, of Arion, reported the theft of $900 from his residence.
October 18, 1:03 p.m.: The pop machine outside the bar in Buck Drove was broken into. The cash and coin boxes were removed. The machine was forced open and is a total loss. About three week's worth of money was inside the machine. The incident happened at around 5:12 a.m. on October 18 and according to the video the suspect was a fully-covered adult male.
October 15: At about 6:27 p.m. an officer with the Denison Police Department was notified about a hit-and-run accident that occurred on 1st Avenue North just before North 15th Street. One piece of debris found on the road looked like a hub cap or wheel cover that had on the inside the markings Dodge PM 49. When he inspected the black 2014 Dodge Durango that was hit, he found damage to the driver side rear bumper and red paint flakes from the vehicle that hit it. He surmised a red Dodge SUV or truck will have damage to the passenger side hub cap/wheel cover and passenger side front headlight. The vehicle that had been hit had $2,000 damage to the rear driver side corner.
October 17, 12:34 p.m.: Jeff Ridgley reported his vehicle receiving a rock chip of five or six inches up and on the driver's side windshield of his vehicle, a red 2007 Colorado pickup. He provided the name that was printed on the semi he met on the road. The location of the incident was 120th Street and R Avenue near Dunlap.
October 15, 3:03 p.m.: A report was received about a semi-trailer losing the load it was hauling on Highway 30 westbound from Vail.
October 15, 5:22 p.m.: Janelle Lewis, of Schleswig, reported a hate video being taken of her residence. She called the law enforcement center back to give a snap code.
October 15, 9:30 p.m.: A call for patient help was placed by Crawford County Memorial Hospital.
October 16, 6:59 p.m.: The Crawford County Sheriff's Office transported a male subject located from around the area of 2096 Deloit Boulevard to Oakwood Manor in Denison.
October 16, 9:50 a.m.: The law enforcement center received a call about a red convertible traveling westbound on Highway 30 near Vail in which the driver was possibly drowsy.
October 17, 3:34 p.m.: A report was received about a white semi traveling recklessly eastbound on Highway 30 near Dow City. The investigating officer was unable to locate the semi.
October 19, 2:19 a.m.: A report was received about a dark-colored vehicle in the Denison golf course parking lot that had its lights going on and off. The investigating officer with the sheriff's office was unable to locate the vehicle.
October 18, 1:30 a.m.: A 911 hang-up call was pinged at a residence at Country View Trailer Court east of Denison.