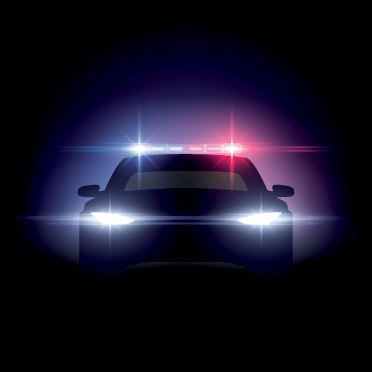 September 30, 3:17 a.m.: Brandon Allen Black, 19, of Ida Grove, was arrested for driving while under the influence - .02 violation, and was also cited for driving while license denied, suspended, cancelled or revoked. The location of the offense was on Highway 30 in Denison.
October 1, 1:52 a.m.: Asher Dodd Herrin, 29, of Denison, was arrested for public intoxication. The location of the offense was a convenience store on Highway 30 East, in Denison.
October 2, 1:07 a.m.: During a traffic stop at 200th and E16, Schleswig, Justin Robert Andresen, 27, was arrested for OWI-1st offense and warned for not having a front plate on his vehicle.
September 30, 11:10 a.m.: Vince and Patty Holihan reported property stolen from an address on J Avenue, Denison.
September 30, 8:02 p.m.: Dave Klinker reported a tractor missing from an address on 140th Street, Charter Oak.
October 1, 8:30 a.m.: County Engineer Paul Assman reported theft from a limestone pile at the county shop in Boyer. An unknown subject or subjects took a load of limestone from the county rock pile. Tracks from the rock pile lead across the street to a house adjacent to the rock pile. A party contacted the county engineer's office and took care of the matter.
October 1, 4:58 p.m.: A caller reported that an SUV went into the ditch at Highway 39 and K Avenue, Deloit, and that the vehicle appeared to be smoking.
October 2, 10:44 p.m.: Delbert Richard Schmidt, 51, of Denison, was driving a black 2013 Ford F-15 west on Highway 30 when he hit a deer with his pickup. The accident happened near the intersection with Donna Reed Drive. Schmidt was not injured. The pickup received $5,000 damage to the front middle.
October 2, 11:38 p.m.: A caller reported loud music coming from the 500 block of Bergan Street, Vail, for about two hours. By the time the investigating officer arrived the music had been turned down.
October 1, 11:08 p.m.: A caller advised that a semi broke down at Highway 59 and U Avenue. The investigating officer spoke with the driver of the semi who stated he had two wreckers on the way to assist him. The semi had its hazard lights on and triangle reflectors were out to alert motorists that the semi was broken down.