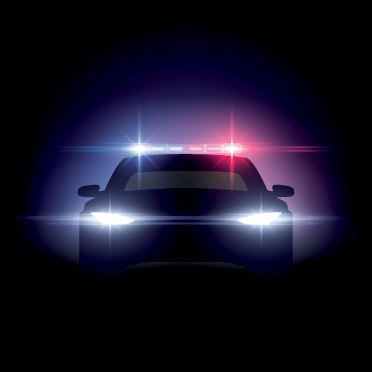 November 2, 9:42 p.m.: Shaina Bautista and Raul Casillas Martinez were arrested for possession of methamphetamine and drug paraphernalia after a traffic stop at M40 and E16 in Boyer. Martinez was also charged with manner of conveyance – loaded gun, and going armed with intent. At 12:56 a.m. on November 3, a search warrant was executed at 3268 1st Street in Boyer, and Casillas Martinez was charged with possession of drug paraphernalia.
November 3, 8:47 p.m.: Amy Jo Ross, 55, of Denison, was stopped on Highway 30 in Denison and then arrested for OWI-1st offense.
October 30, 9:37 p.m.: A report was filed on damage to political signs. Deb Beam, of Denison, reported damage to Trump signs in her yard on North 14th Street between October 29 and October 30. The signs were valued at $200.
November 2, 6:23 p.m.: Jamie Eietrch, of Schleswig, reported the theft of several Trump signs.
November 4, 5:02 p.m.: Calin Landgraaf, of Deloit, reported packages taken from her residence.
October 30, 1:24 a.m.: A green 1994 Ford Explorer being operated by Jeremiah Hunt was traveling east on Buffalo Road near Denison. The vehicle left the roadway and rolled into the ditch. Hunt walked to the nearest residence where the resident called 911. Hunt was transported to Crawford County Memorial Hospital. The vehicle was left in the field for a private tow.
November 3, 2:41 p.m.: A county worker reported that a county vehicle was involved in an accident. No one was injured. The accident occurred at Highway 30 and 380th Street near Westside. The county worker was not identified on the incident report. No details about the accident were given.
November 3, 5:38 p.m.: Lindsey Pope reported a car versus deer accident on 350th Street south of E16 near Vail.
November 4, 9 p.m.: Dan Deming reported hitting a deer on Highway 141 east of Charter Oak.
November 3, 6:57 p.m.: The Crawford County Sheriff's Office performed a welfare check on North Orange Street in Kiron. Entry was made by removing a small glass section from the door. The subject was weak and could not stand up to answer the door. Crawford County Ambulance was called and the subject was transported to Crawford County Memorial Hospital.
November 3, 10:27 a.m.: A report was received about a vehicle in the middle of the road on 200th Street between B and C avenues near Schleswig.
November 3, 5:13 p.m.: Matt Howland reported a cow out at Q Avenue and 220th Street near Arion.
November 4, 1:20 a.m.: The Crawford County Sheriff's Office received a report of a person said to be leaving the Denison area with methamphetamine. The sheriff's office was unable to locate the vehicle. The vehicle was stopped in Carroll County.
November 4, 3:55 p.m.: A report was received about sheep on the side of the road on Highway 59 10 miles south of Denison. One lamb was out on the east side of the highway. The sheep belong to Manuel Chavez at 3215 Highway 59. No one was home to the responding officer herded the lamb back on the acreage.