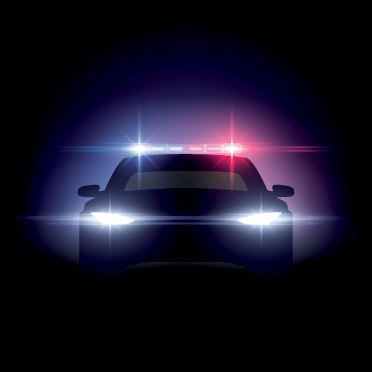 March 13, 3:15 a.m.: Mario Casanova Cantu, 55, of Denison, was arrested for OWI-1st offense. The location of the offense was at 5th Avenue North and North 11th Street in Denison.
March 16, 9:09 p.m.: Seiner Andres Loarca Martin, 22, of Denison, was charged for driving while his license status is barred. The location of the offense was on Highway 30 in Denison.
March 18, 4:16 a.m.: Agany John was arrested on a parole violation warrant out of Harrisburg, Pennsylvania, after a traffic stop at the middle bucket in Denison.
March 15: A black 2008 Chevrolet Silverado pickup that was parked and unattended across from 1324 Bohnker Hill Road in Denison sustained $2,500 damage to the middle passenger side caused by an unknown vehicle. The incident occurred overnight at an unknown time. The unknown vehicle transferred white paint onto the Silverado.
March 16, 1:27 p.m.: Garrett John Kruger, 25, of Schleswig, left his white 1999 Ford Ranger pickup unattended and running outside of 1205 North 26th Street in Denison. Kruger stated he left his truck running because it's a 6-speed and did not want to shut it off. The pickup rolled down the hill and struck a light pole, multiple electrical boxes and a blue Ford F150 pickup that was legally parked at 1103 North 26th Street. Kruger said he thought he had left the tires of his truck on the curb. The Ford F150 pickup received $2,000 damage to the rear passenger side. The light pole and electrical boxes owned by Denison Municipal Utilities received $1,000 damage. A garbage can that was struck and is owned by Javier Antonio Guardado received $100 damage. Kruger's pickup received $2,000 damage to the front middle, was disabled and had to be towed from the scene.
March 16, 4:10 p.m.: Rebecca Emmalill Green, 33, of Dow City, was driving a silver 2010 Chrysler Town & Country van north on South 11th Street when Denise Anne Wieland, 73, of Denison, merged her red 2014 Toyota into the lane and hit the side of Green's van. Wieland said she did not see the van because of the parked vehicles blocking her vision. No one was injured. Green's van received $3,000 damage to the front passenger side. Wieland's Toyota received $1,600 damage to the front driver side corner.
March 16, 7:50 a.m.: The county secondary roads department reported an abandoned vehicle at U Avenue and 210th Street, Dow City.
March 15, 11:21 p.m.: A female caller reported that someone was in her father's house in Manilla and that no one is supposed to be there. The Manilla police officer was advised of the issues going on.
March 15, 4:42 p.m.: Linda Wood reported cows out on the road at 185th Street and W Avenue, Denison.