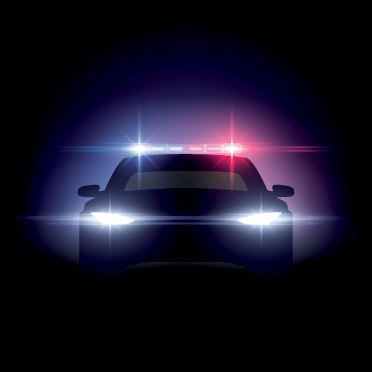 March 25, 10 a.m.: Allen Thomas Price, 30, of Denison, was found to be in possession of drug paraphernalia. He was cited and released.
March 28, 12:08 a.m.: Jeffery Allen Dungan was arrested for failure to have a valid driver's license, possession of a controlled substance and possession of drug paraphernalia. The arrest took place on Lincoln Way west of the Tyson plant.
March 28, 7:37 p.m.: Matthew Thomas Schmitz was arrested for excessive speed and driving while revoked. The arrest took place on Highway 59 south of the south bucket, Denison. A separate report listed a K9 deployment occurred at the same location and time.
March 28: David Cox reported the theft of $100. The location of the offense was at a residence on Broadway.
March 25-26: It was reported on March 26 that two windows were broken out at St. Rose of Lima Catholic Church in Denison overnight. The incident time range was from 8 p.m. on March 25 to 7 a.m. on March 26. The windows were valued at $750.
March 23: A report was received that a red 2019 Ram 1500 Rebel pickup received damage to the left rear quarter and bumper at an unknown location, date or time. The damage was discovered by the owner's spouse on March 23 at about 11:30 a.m. while the pickup was parked on the east side of the St. Anthony Medical Clinic at Highway 30 and South 19th Street in Denison. The pickup received $2,000 damage.
March 25, 3:53 p.m.: Georjeanna Marie Baxter, 44, of Woodbine, was backing a white 2012 Ford F35 pickup out of the driveway at 1811 1st Avenue South in Denison, and backed into a black 2006 Nissan Murano, which was legally parked on 1st Avenue South. Baxter said she was driving her husband's truck, which is longer than her vehicle. The Nissan Murano received $2,500 damage to the front driver side. Baxter's pickup was not damaged.
March 26, 2:35 p.m.: Etni J. Delgado, 23, of Omaha, Nebraska, was driving a red 2007 Freightliner tractor and was making a left turn in the Smithfield Foods parking lot. He cut the turn short and the left middle of his trailer collided with the front passenger side fender of a blue 2012 Freightliner tractor. The blue Freightliner received $2,000 damage to the front passenger side corner. The trailer being pulled by Delgado's Freightliner received $100 damage to the rear driver side.
March 26, 4:14 p.m.: A report was received about a four-wheeler that rolled at 212 South School Street in Dow City. The sheriff's office incident report said Amanda Mason and Lacy Remmen were riding a four-wheeler when Mason, the driver, lost control. The four-wheeler jumped the curb, causing it to flip on top of both subjects. Mason and Remmen were transported to Crawford County Memorial Hospital for treatment. The accident is under investigation. Charges are pending.
March 28, 10:51 p.m.: Bradley Meeves reported an accident with no injuries at 3361 300th Street, Manilla.
March 25, 2:38 p.m.: A caller reported that a Buick with a headlight out and no plates, occupied by a male on a phone, had been at 360th Street/Highway 30 for at least half an hour.
March 25, 4:05 p.m.: A report was received of a truck stalled at Highway 59/S Avenue, Denison, with traffic control needed. The vehicle moved south of the location and was off the traveled portion of the road.
March 25, 8:31 p.m.: Christian Stephens reported cows out on U Avenue. Local cattle producers were contacted.
March 27, 8:49 p.m.: The Crawford County Sheriff's Office assisted Shelby County by performing a K9 deployment.
March 28, 6:12 a.m.: A vehicle located on Highway 59 south of Denison across from the old pumpkin patch was towed by Waderich Towing.
March 28, 6:48 a.m.: A car located on Highway 39 just south of Deloit was towed.