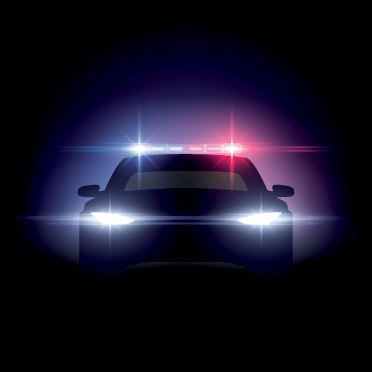 June 8, 12:01 a.m.: Francisca Rubysela Ramirez, 23, of Denison, was arrested for driving under suspension. The location of the offense was on South Main Street in Denison.
June 5, 3:34 p.m.: Klo Kpaw Moo, 28, of Denison, was driving a green 2002 Honda Civic on Highway 30 in Denison. He stated he swerved to miss another vehicle. He lost control of his vehicle, which went into a ditch and came to rest on the driver's side. The investigating officer said there were approximately 210 feet of black tire marks from the starting point to where the vehicle ended. Moo received possible injuries (complaint of pain) and was taken to Crawford County Memorial Hospital by Crawford County Ambulance. His vehicle received $2,500 damage, and he was cited for failure to maintain control.
June 6, 10:46 p.m.: Jamie Henningsen reported that a male subject charged her car while she was stopped at the stoplight at the bridge on Highway 39 south of Deloit. The investigating officer checked the area but was unable to locate the subject.
June 7, 12:03 a.m.: The Crawford County Sheriff's Office transported a male subject to Defiance and advised the Shelby County Sheriff's Office about the subject's location. The subject needed a ride back to Kirkman. The location of the subject before being given a ride was on 240th Street South of U Avenue near Buck Grove.
June 7, 12:34 a.m.: The Crawford County Sheriff's Office assisted the Sac County Sheriff's Office with a pursuit. The subject was arrested by the Sac County Sheriff's Office.
June 7, 11:25 p.m.: A service person from Luft Tire Shop, Shelby, requested that a deputy stop at his location to assist him with traffic control so he could move to a more level spot to change a tire. The location was at Highway 30 and 310th Street near Denison.
June 7, 9:19 a.m.: Jeff Kragel reported an unoccupied vehicle on its roof at 130th Street and C Avenue.
June 8, 8:30 a.m.: The Crawford County Sheriff's Office responded to a call about a semi at Highway 141 and M Avenue near Denison. Upon the officer's arrival, the semi-tractor and trailer were gone. The rig was reported as being high centered and blocking traffic. It is unknown who the operator was.