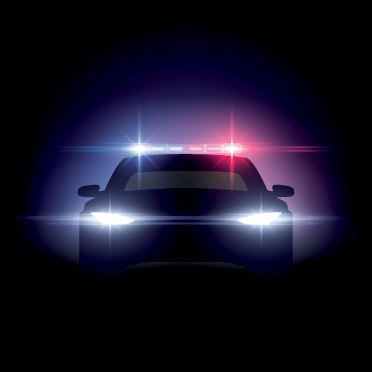 June 5, 8:13 p.m.: Mavrick Harris, 217, of Waterloo, was arrested for driving while license under suspension. He was stopped on Avenue C in Denison.
June 6, 1:51 a.m.: Allen Thomas Price, 30, of Denison, was arrested and charged with driving while license under suspension, possession of a controlled substance – marijuana-3rd offense, and possession of drug paraphernalia. He was stopped on 5th Avenue South in Denison.
June 9, 12:09 p.m.: Mark A Cham, 49, of Denison, was arrested for public intoxication at Hy-Vee.
June 10, 11:48 a.m.: Jamie Ann Salcido, 37, of Ida Grove, was arrested for 5th degree theft at Walmart. Recovered was $242.22 worth of food and clothing.
June 11, 2:06 a.m.: Fabian Cardenas, 21, of Denison, was arrested for operating while under the influence-1st offense. He was stopped on Broadway in Denison.
June 12: Marvin Antonio Lopez Contreras, 35, of Schleswig, was arrested on an active warrant for contempt of court. He was stopped on Highway 59 in Denison.
June 13, 9:46 p.m.: Austin Lee Wulf, 35, of Deloit, was arrested for criminal mischief-4th degree. It is alleged he slashed a driver side tire with a pocket knife at a gas station on Arrowhead Drive in Denison. The tire was valued at $300.
June 9, 2:23 p.m.: Sean with Crawford County Secondary Roads reported a property-damage accident at 350th and S Avenue.
June 9, 5:27 p.m.: A Denison police officer was dispatched to the Burger King parking lot for a single-vehicle accident. He found a gray 2004 Toyota van owned and operated by Thomas Allen Smith-Saunsoci, 26, of Denison. Smith-Saunsoci reported that he was at Feller's Furniture and parked his car in the Burger King parking lot. When he went to leave, he pulled away, hitting a concrete light pole support that was already laying over and has been this way for years, according to the owner of Feller's Furniture. The accident report said that the concrete support was bent over enough to where, while sitting in his driver's seat, Smith-Saunsoci could not see it was there. A sergeant with the police department spoke with a Burger King employee and told the employee that something needs to be done with the concrete light pole support as it is getting to be a hazard. The employee stated they would call the district manager. The van received $1,000 damage to the undercarriage on the front passenger side.
June 12, 12:35 p.m.: Pam Eddins, of Deloit, reported that she hit a deer on Highway 39 south of the bridge by Deloit on her way home between 11 and 11:30 p.m. the previous night., She was driving a 2003 Chevrolet Silverado pickup north on Highway 39 when she hit a deer that was in the roadway. Her pickup received damage to the grill, front bumper and right front headlight.
June 12, 2:50 p.m.: Albert Dunn reported a property-damage only accident that occurred on Highway 39, Deloit.
June 12, 3:34 p.m.: Richard Charles Winegardner, 69, of Ankeny, was driving a silver 2019 Harley Davidson motorcycle and was southbound merging from Highway 39 to go south in the left lane of Highway 59. Antonio Lopez, 35, of Schleswig, was driving a blue 2006 Ford F250 pickup and was traveling south in the right lane of Highway 59. An unknown, non-contact vehicle was stopped on the left shoulder of southbound Highway 59. The unknown vehicle abruptly entered the roadway from the shoulder, causing Winegardner to move his motorcycle into the right lane. The motorcycle struck the left rear of the pickup. The motorcycle fell onto its right side due to the impact. Winegardner received minor injuries to his face, right arm and leg. He was not wearing a helmet. He refused medical attention from the Crawford County Ambulance. Winegardner and Lopez agreed that there was a phantom vehicle. Skid abrasions on the road surface indicated/confirm that the motorcycle moved from the left lane into the right lane as reported by the drivers at the scene. The motorcycle received $3,000 damage and the pickup received $500 damage.
June 9, 7:32 p.m.: A report of underage drinking at an address on South Prince Street in Dow City was reported by a female subject who refused to give her name to the dispatcher.
June 9, 8 p.m.: Serena Teas, manager of Country View Mobile Home Park east of Denison reported a mountain lion sighting. The investigating officer was unable to locate the mountain lion and called the Iowa Department of Natural Resources for a live trap.
June 10, 9:38 p.m.: David Shelley reported a dog bite that occurred on R Avenue near Dow City.
June 11, 9:17 p.m.: A male subject reported that an SUV was parked on the new bridge on Nelson Park Road and that subjects were fishing off the bridge. The caller felt it was dangerous for the SUV to be parked on the bridge.
June 12, 4:45 p.m.: Judith McNeery reported that a former tenant broke the window to get into an apartment on Lynn Street in Westside.
June 12, 11:29 p.m.: Roger Beam reported two male subjects fighting in the back seat of a silver car at the Arion park.