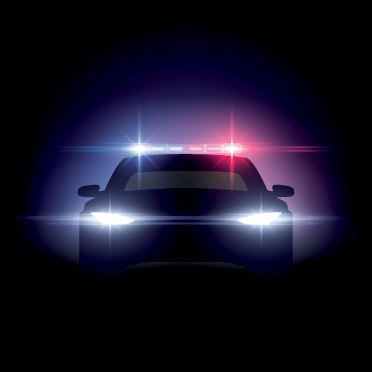 July 22, 9:02 p.m.: Michael Jesus Reis, 36, of Denison, was arrested for driving while barred. The location of the offense was on Avenue C in Denison.
July 22, 9:46 p.m.: William Matthew Lee Soll, 41, was arrested on an active Crawford County warrant on U Avenue, Dow City. The original charge in the case was driving while license denied, suspended, cancelled or revoked on June 6.
July 22, 10:41 p.m.: Randy James Brockman Jr., 48, of Carroll, was arrested on active Crawford County warrants. The original charges were violation of no-contact/protective order-contempt and obstructing prosecution or defense.
July 23, 1:18 a.m.: Juan Carlos Fernandez, 37, of Deloit, was arrested and charged with driving while under suspension. The location of the offense was on Highway 30 in Denison.
July 23: Caroline Michelle Wishon, 28, of Dow City, was arrested for domestic abuse assault – injury or mental illness – 1st offense, a serious misdemeanor. According to the criminal complaint filed in district court, at 1:20 p.m. on July 23, a no-contact order was filed on behalf of Wishon's live-in boyfriend. The investigating officer contacted the boyfriend who stated that Wishon was supposed to leave the residence and had not, was tearing up the inside of the house and yelling at him and his daughter. The officer reported he could hear Wishon yelling in the background. While en route to the residence, the officer was advised by radio that Wishon now had a knife and was cutting up property inside the house. A brief period after that the officer was advised that Wishon had left in her vehicle with her two minor children. When the officer pulled into the drive, Wishon and her vehicle were there and she came running up to the officer's vehicle. The victim (the boyfriend) was standing on the porch with blood coming from his nose. The victim stated that Wishon left and then came back trying to get back into the house. The victim, whose minor daughter was inside the house, said he stood in the doorway to keep Wishon from entering and reported that Wishon hit him in the nose, possibly fracturing it and cutting his lip. That is the point at which the investigating officer arrived and when Wishon came running to his car. She stated that she was assaulted the night before by the victim. The officer observed a cut on her shin with stitches already in it. The officer asked Wishon if she had reported this and she said she had not. In questioning both the victim and his daughter, they denied that incident. The victim's assault was witnessed by his daughter and the officer said the injuries were consisted with being struck in the nose and mouth by a hand. Wishon was released on $500 bail posted on July 24 and was ordered to appear in court at 11 a.m. on August 3.
July 25: Tyson Patrick Campbell, 49, of Denison, was arrested for public intoxication. The location of the offense was a residence on South 15th Street in Denison.
July 25, 11:56 p.m.: Cristian Garcia Ortiz was arrested for possession of marijuana after being stopped for driving left of center. The traffic offense took place on S Avenue/330th Street, Manilla.
July 23, 5:58 a.m.: A caller reported a single vehicle, property-damage accident that occurred at Highway 141 and 350th Street.
July 23, 11:45 a.m.: Alex William Harm, 27, of Schleswig, was driving a black 2003 Chevrolet Tahoe and was following a gray 2017 Jeep Wrangler onto the off ramp of Highway 59 onto Highway 30 eastbound in Denison. The Wrangler, which was being driven by Jean Lynn Heiden, 67, of Denison, stopped at a stop sign for traffic from a merging lane. The Harm vehicle struck the Heiden vehicle, shattering its rear window and causing $5,000 damage to the rear middle. The Harm vehicle received $3,000 damage to the front middle. Heiden had possible injuries (complaint of pain). Harm was uninjured. He was cited for following too close.
July 25, 2:11 p.m.: Michael Fink reported a vehicle versus deer accident that happened on Highway 39.
July 26, 2:13 a.m.: A car accident with injuries was reported at 8th Street and 10th Avenue in Manilla. A male subject was conscious but bleeding from the head. Airbags in the vehicle were deployed. No further details were available at press time.
July 22, 8:21 p.m.: Barb Francis reported two open doors at her residence.
July 23, 3:09 p.m.: Dave Bertelsen reported that a truck driver needed traffic control at Highway 30 just east of the two-mile road, Dow City, while he got fuel from his second tank.
July 24, 2:44 a.m.: A caller advised that a bunch of racers were still at the race track in Denison partying and refusing to leave when asked to pack it up.
July 24, 7:54 a.m.: Westside Fire Department reported a semi with hot brakes possibly on fire on Highway 30, Westside.
July 24, 11:09 p.m.: A caller reported loud music coming from the 100 block of Vine Street in Deloit, The investigating officer advised the subjects to turn the music down.
July 24, 11:53 p.m.: The Crawford County Sheriff's Office provided an agency assist requested by Ida County for a brawl at the Shovel Bar in Ida Grove. While the officer was en route, Ida County told Crawford County to disregard the request as Ida County's deputy had it under control.
July 22, 7:05 a.m.: Neil Bartels reported a vehicle stolen from an address on Walnut Avenue in Charter Oak.