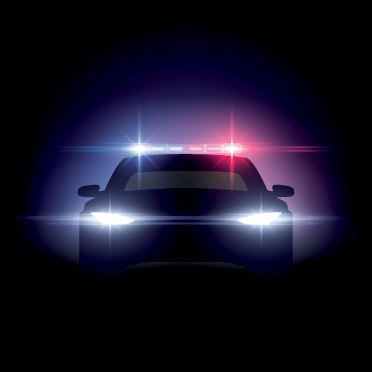 On August 26, Victor Manuel Carrizales Vazquez, 32, of Denison. was taken into custody on an active arrest warrant.
On August 27, Glenda Lee Diaz Sanchez, 34, of Denison, was arrested for domestic abuse assault - 1st offense.
On August 27, Emmanuel Laboy Figueroa, 38, of Denison, was arrested for trespass - 1st offense.
At 11:40 p.m. on August 27, Brett Powell, 23, was arrested for domestic abuse assault.
At 3:58 p.m. on August 28, Dennis Ahrenholtz, 22, was arrested on a warrant.
At 9:38 p.m. on August 29, Carlos Enrique Gonzalez Sierra was arrested on a Crawford County warrant.
At 7:17 p.m. on August 30, Juan Carol Fernandez was arrested during a traffic stop for driving under suspension and excessive speed. The traffic stop occurred at Wolf Street and Wall Street in Deloit.
A two-vehicle accident occurred on Broadway in Denison at 9:17 a.m. on August 27. Timothy Grant Stuart, 59, of Denison, was backing a black 2017 Ford Explorer onto Broadway and backed into a red 2013 Ford Focus being driven by Gerald Galen Greenwald, 84, of Denison. Stuart stated he did not see Greenwald's vehicle. He was cited for unsafe backing on a highway. His vehicle received $500 damage to the rear driver's side corner. Greenwald's vehicle received $3,000 damage to the front passenger side corner. No one was injured.
At 2:55 p.m. on August 29, a two-vehicle accident with minor injuries occurred at the intersection of Highway 39 and E16. A vehicle being driven by Patricia A De-Espada was rear-ended by a vehicle being driven by Thomas Lenz on Highway 39 near the intersection with E16. De-Espada was transported by EMS to Crawford County Memorial Hospital. Both vehicles were towed. Lenz was cited for failure to stop in an assured clear distance. The Crawford County Ambulance and Kiron Rescue responded to the scene.
At 5:37 a.m. on August 31, an accident was reported at R Avenue west of 260th Street near Denison. Bartolo Raymundo Ramirez was driving a van. There was no damage to the vehicle and the driver made arrangements to have it privately towed.
At 3:28 p.m. on August 27, Martin Hansen reported a dirt bike stolen in Arion. He said he saw it the day before. The keys were in the vehicle and only a little gas was in the tank.
At approximately 8:54 p.m. on August 28, a Kawasaki Teryx was stolen from the residence of Tina Carter, located on 6th Street in Charter Oak. The motorcycle was entered into the National Crime Information Center.
At 5 p.m. on August 30, Roy Robinson, who lives in an apartment at 2198 Lincoln Way near Arion, reported that his dog was attacked by the dog belonging to the occupant of another apartment at the same address. The Crawford County Sheriff's Office advised that there is no leash law for county residents. Robinson was advised to contact his landlord to possibly establish tenant regulations for pets.