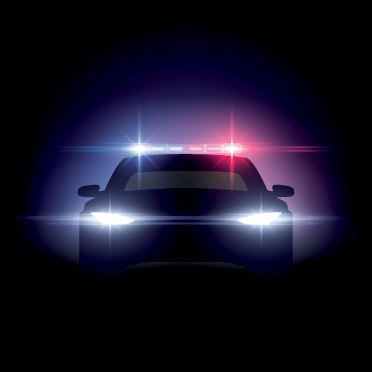 September 2, 7:52 p.m.: Jason Lee Bebout, 44, was arrested on a Crawford County warrant.
September 2, 8:26 p.m.: Samuel David Pullen, 23, of Denison, was arrested on a Crawford County warrant at a residence on North 16th Street in Denison.
September 2, 10:32 p.m.: Jeremy Allen Ness, 31, of Denison, was arrested and charged with domestic abuse assault-1st offense. The incident took place at an address on Chamberlain Drive in Denison.
September 3, 4:18 a.m.: During a traffic stop, Erika Marlys Haberberger, also known as Erika Marlys Dains, age 44, and Fausto Armando Perez, age 30, were arrested for possession of methamphetamine-1st offense. The location of the incident was the Yellow Smoke Park beach.
September 2: A tire was reported slashed at an address near Hilldale Estates in Denison. The incident occurred sometime between 10:30 p.m. on September 1 and 7:30 a.m. on September 2.
September 1, 3:55 p.m.: Neilany Josleen Contreras, 16, of Denison, was moving a black 2003 Ford Escape on 3rd Avenue South in Denison when she forgot to put the vehicle in park. It rolled down the hill and into the house located at 1215 3rd Avenue South. No one inside the house was injured. Contreras had possible injuries (complaint of pain) and was transported by Crawford County Ambulance to Crawford County Memorial Hospital. The house received $8,500 damage. The vehicle received $6,500 damage to the rear middle.
September 3, 7:06 a.m.: Tom Burnholdt called in a report of a vehicle versus pole accident northwest of Denison on Deloit Boulevard.
September 2, 6:59 a.m.: Janelle Volsted reported a suspicious Jeep with a flat tire and advised people were also taking stuff from a dumpster at the baseball field in Manilla.
September 2, 1 p.m.: Nancy Stammer, of Manning, reported she bought a drill bit from Gifty Bear Store and was billed for five.
September 2, 4:53 p.m.: A caller reported abandoned farm equipment on 400th Street north of Westside. The investigating officer was unable to locate the equipment.
September 3, 1:46 a.m.: Kurt Brosamle, rural Dunlap, reported a male subject was driving around on his yard saying he was looking for a tornado. The subject left about 30 minutes prior to the report being called in and was last seen driving westbound on Highway 37 from the residence. Later on, at 4:48 a.m., William Chevez, 33, got his vehicle stuck in a field southeast of Ute on 100th Street, trying to escape from a tornado. He drove his white 2019 Jeep Grand Cherokee through the property of Steve Thies to get back to where he was at, according to a 911 map. He was advised to stop by Thies's residence and make arrangement to pay for damages, which he advised he would do. His vehicle was privately towed by Waderich Towing.