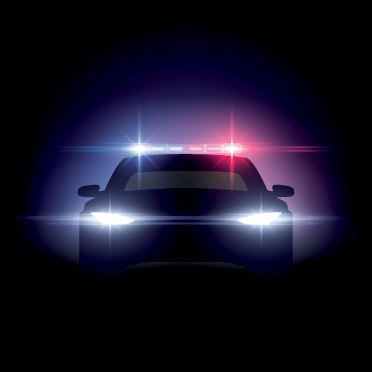 May 22, 1:31 a.m.: Lesley Anne Bielenberg, 28, of Maxwell, was arrested for OWI-1st offense. She was stopped on North 20th Street in Denison.
May 25, 10:47 a.m.: Jennifer Lynn Stricker, 38, of Carroll, was arrested for possession of a controlled substance – methamphetamine – 1st offense, and possession of drug paraphernalia. Property seized was two bags containing methamphetamine and one clear glass pipe. The location of the offense was a parking lot at McDonald's in Denison.
May 26, 2 a.m.: Rose Marie Nava, 21, was arrested for driving while barred. She was also issued a warning for a tail light/brake light not functioning. The traffic stop took place on Highway 30 west of Vail.
May 24, 9:24 p.m.: Nick Owens reported a car versus deer accident south of 2995 130th Street, Dunlap.
May 27, 5:16 a.m.: Isaac Gabriel Rangel, 20, of Denison, was driving a red 2013 Kia Optima west on 1st Avenue South to pick up a friend for work. Rangel said he looked down to adjust something when he struck the driver's rear corner of a blue 2016 GMC Terrain that was parked along the street. The Terrain received $3,000 damage. Rangel's vehicle received $4,000 damage to the front passenger corner and could be driven away. Rangel was not injured.
May 24: Paul Assman reported that trash was being dumped on H Avenue west of Highway 39, Deloit.
May 25, 2:29 p.m.: The Crawford County Sheriff's Office assisted a motorist on Donna Reed Road north of P Avenue, Denison. A vehicle was blocking the southbound lane.
May 26, 12:30 a.m.: A caller reported a teenager driving in Vail at a high rate of speed in a black or blue Nissan Altima. No plate information was available. The investigating officer was unable to locate the vehicle.
May 26, 1:01 a.m.: Amy Schultz reported a cow on the roadway at Highway 141 and Kenwood Road, Charter Oak. The cow was rounded up and put back into its pen on the north side of the road.
May 26, 1:26 a.m.: A male caller reported teenagers driving around and hanging out windows in Vail. The investigating officer spoke with the occupants of the vehicle and reported back that no one was drunk; just teens being teens.