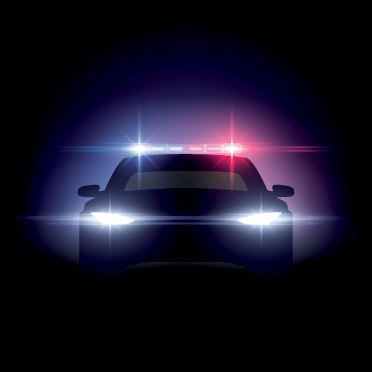 After about 25 minutes of negotiations on Thursday afternoon, James Fishback came out of his home in rural Crawford County, near Manning, without incident and was taken into custody of the Crawford County Sheriff's Office.
The events that led up to the negotiation and arrest began at about 3:45 p.m. when Michelle Fishback came to the Crawford County Sheriff's Office and reported that she was a victim of domestic abuse assault.
She advised that her husband, James Fishback, had handcuffed her to the refrigerator to prevent her from leaving the residence and threatened to kill her with a handgun, according to a release issued by the sheriff's office.
She was able to leave the house and went to the sheriff's office to report the incident.
She advised the deputies that her husband had told her if law enforcement showed up he would kill her, and that a shootout would happen with law enforcement.
At about 4:15 p.m., the Crawford County Sheriff's Office set up approximately one-eighth of a mile from the residence located at 3185 370th Street, Manning. Deputies took up position and waited for other responding agencies to assist.
Assisting agencies were the Iowa State Patrol, Shelby County Sheriff's Office, Shelby County Emergency Management, Carroll Police Department, Carroll County Sheriff's Office and Crawford County Ambulance.
Fishback was charged with domestic abuse – use of weapon, felon in possession of a weapon, and kidnapping – 3rd degree.
Subjects are presumed innocent until proven guilty in a court of law.