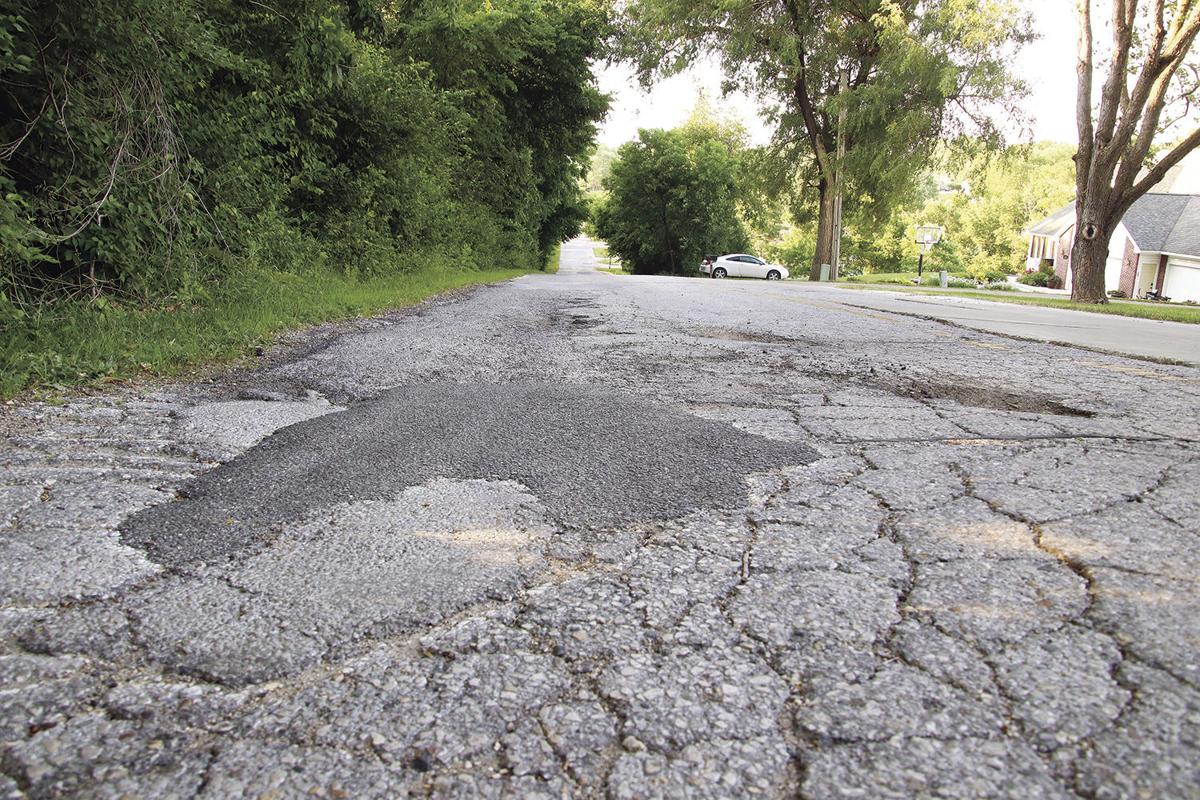 In about two weeks, petitioners who asked the City of Denison for a permanent fix to North 20th Street will see the next step in a fast-tracked project.
By 10 a.m. on August 4, the city will receive bids on the project, and at that evening's council meeting a public hearing will be conducted and the council could award a contract.
At the city council's June 16 meeting, First Ward Councilman David Loeschen read a petition presented and signed by his constituents, asking the city to improve the stretch of North 20th Street from Ridge Road north to Frontier Road.
The road has been patched with concrete in the past, but the asphalt keeps breaking up, making for a jolting ride that many avoid.
During a special meeting yesterday at noon, the city council approved a resolution on the plans and specifications for the project, authorized the publication of a notice to bidders and set a public hearing for 5 p.m. on August 4.
The special meeting followed City Manager/City Engineer Terry Crawford's July 7 announcement that he was putting the project on a fast track.
On Thursday, Crawford said he had to add several notes to the plans and then send them out to bidders and to plan houses so the project can generate as much interest as possible.
He said he was not sure if a concrete contractor or an asphalt contractor would end up being the general contractor.
Crawford added that the contractor who paved North 10th Street last year will be in Denison this summer and fall as the asphalt subcontractor on a project to reconstruct Avenue C and 7th Street. Ten Point Construction, of Denison, is the general contractor on that project.
The North 20th Street project calls for removing the concrete patches, milling down and grinding the existing asphalt and adding oil to it, and then compacting that material along with some dirt to form a firm subbase.
The route will be paved with six inches of asphalt, applied probably in three lifts, Crawford said.
The estimated construction cost is $274,000. That is higher than the $265,000 figure Crawford reported on July 7, but he said the additional estimated costs are for adding an earthen shoulder, center striping and a couple of other items to the project.
Crawford wants to have North 20 Street striped with a double yellow line, indicated no passing.
The street currently has a double yellow line.
Crawford said North 10th Street, when repaved last year, received a yellow dashed center line because the route has places where passing is possible.
Because it is not wide enough and due to the hills and sight distances, safe passing is not possible on North 20th Street.
"I'd like to relay to the folks, especially those who signed the petition, that we are working on a Safe Routes to School grant application," Crawford said.
However, the next round of grant applications won't be until the end of the year and Region XII Council of Governments won't rule on the applications until January next year, although Crawford said he was told that a Safe Routes to School path on North 20th Street has a good chance of being approved for funding.
He is proposing that the path would be on the west side of North 20th Street; there is no housing on that side at the present time from Ridge Road to Frontier Road. The city would have to clear the trees to its right of way boundary along the street. Crawford added he would like to ask the Weiss family which owns property the west side of the North 20th from Ridge Road to Frontier Road. He said the path would make sure that kids on bicycles and walking are off the street.
Councilman Greg Miller said the route is scary for pedestrian and bicycle traffic now and he thanked those who signed and brought forth the petition.
"It is nice of the petitioners to bring this more to our attention. Two city council people live very close to it (North 20th) and the city clerk does, too. We know what it's like, and it is a dangerous route," he said.
Miller, an at-large council member, and Loeschen both live on Oak Park Boulevard, a curved street that runs for about a block from Ridge Road southwest to North 20th Street.
Council members also asked questions about access to properties that have driveways that face North 20th Street. Five residences have driveways off North 20th Street. The northern-most of the five is a corner lot at the intersection of Frontier Road and the southern-most is close to Oak Park Boulevard..
City Clerk Lisa Koch and Crawford both said the contractor has to work with the residents for temporary access to their homes.