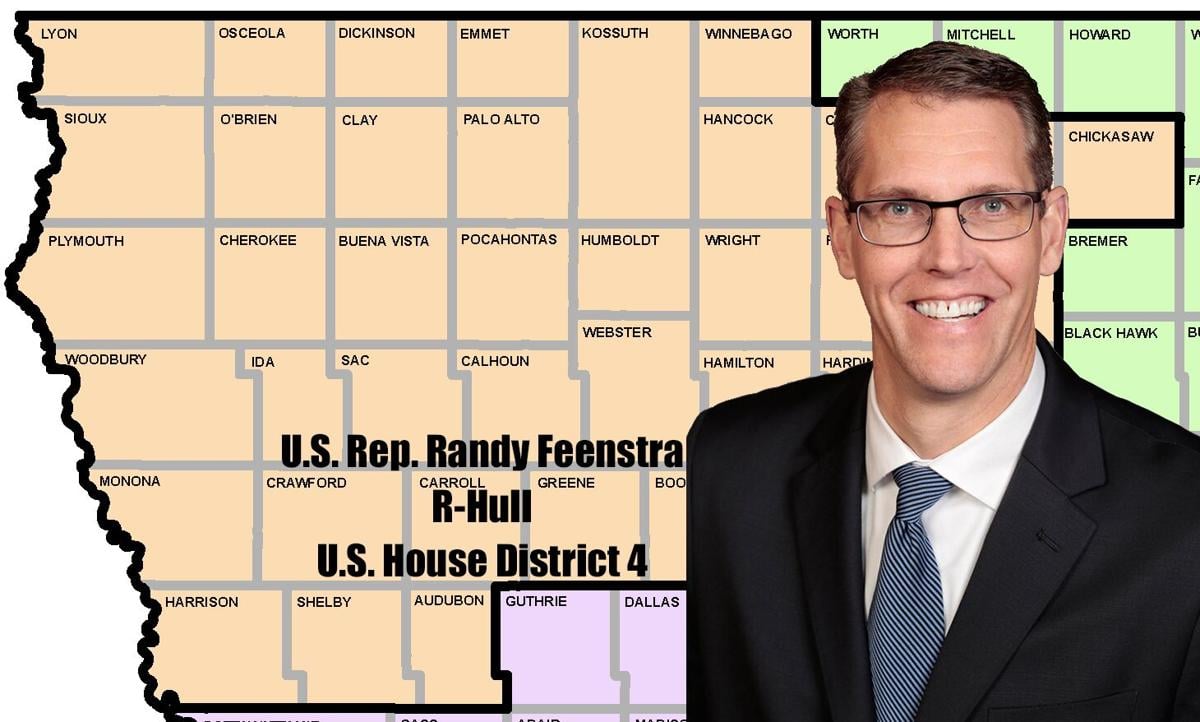 Staff from the office of U.S. Rep. Randy Feenstra will conduct traveling officer hours in 19 counties next week. Representatives from Feenstra's office will be available to help constituents with casework such as passports, veterans' benefits and other federal programs. Traveling office hours for the remaining 18 counties will be held later this year.
Note: Feenstra will not be at the traveling office hours.
Iowans in the 4th District can also visit Feenstra.House.Gov to submit a casework request.
Feenstra's staff will be in the following counties next week.
Ida County: Wednesday, June 23, from 9-11, Ida County Courthouse, 401 Morehead Street, Ida Grove
Buena Vista County: Wednesday, June 23, 1-3 p.m., Buena Vista County Courthouse, Public Meeting Room, 215 East 5th Street, Storm Lake
Carroll County: Wednesday, June 23, 1-3 p.m., Carroll City Hall, 627 North Adams Street
Shelby County: Thursday, June 24, 9-11, Harlan Library, 718 Court Street
Monona County: Thursday, June 24, 1-3 p.m., Onawa Community and Recreation Center, 320 10th Street, Onawa