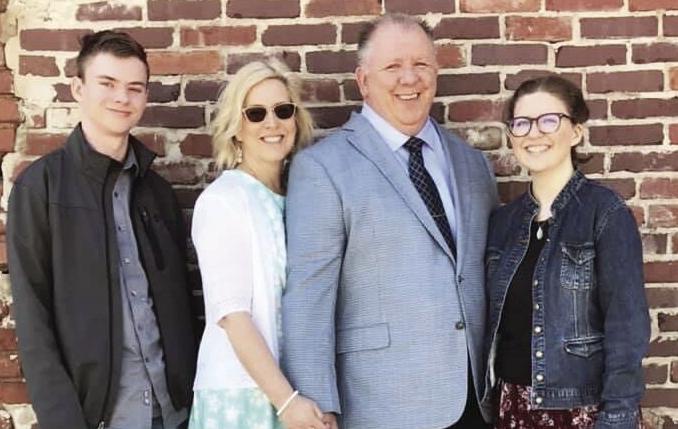 Kevin and Anissa Vaughn have been the new pastors at Cornerstone Family Church, in Denison, for about six weeks.
They took over after David and Sue Rauch, the previous pastors, retired after 32 years.
The Rauchs founded Cornerstone Family Church in 2003.
The Vaughns' first Sunday as pastors at the church was on August 2 – but they had also done a service for the Rauchs in July.
"They asked us to come back and stay," Anissa said. "We came up and met them and within three weeks we moved up here."
Kevin and Anissa have six grown children; daughter Kelly, 22, and son Alex, 19, decided to join their parents in Denison to help with the ministry.
"We've never been to Iowa so when we first came up here we were expecting a flat, 'Field of Dreams' area," Anissa said. "We were very pleased to see the rolling hills."
Kevin and Anissa grew up in Hagerstown, Maryland, which has similar terrain.
"This is a beautiful area. When we came up here it was the middle of July so it was very green," Anissa said. "From where we've lived in Oklahoma it was kind of a desert and brown. This is really pretty."
Kevin graduated from Rhema Bible Training College in Tulsa, Oklahoma, in 1999.
They moved to Collingwood, a town in Ontario, Canada, in 2000 to pastor the Living Faith Christian Church.
In 2007 they pioneered Living Well Ministries in Cobourg, Ontario, which included a traveling ministry in addition to the local church.
They returned to the United States in 2015.
Anissa said Cornerstone Family Church is a nondenominational, spirit-filled, bible-based church.
"Our main goal is to help awaken the believer of the reality of what makes them born again and who they are in Christ so they can live their lives that way," she said. "It's not just a religious tradition; it's a relationship.
"We're a family church so we welcome children of all ages," she said. "We minister to the whole family."
The Sunday morning services are recorded and put on the church's Facebook and YouTube pages.
Anissa noted that individuals who want to visit the website should use that address rather than using Google to search for it; the address for the previous website, which is not functional, sometimes comes up.
"(The new website) goes into a lot of detail about the service we have, who we are, what we offer, what we believe, about us and the church," she said. "Pretty much everything is on there."
Anissa said the family has enjoyed their time in the area and they are glad they made the move to Denison.
"We're really happy," she said. "The people are wonderful and we've been well-received."