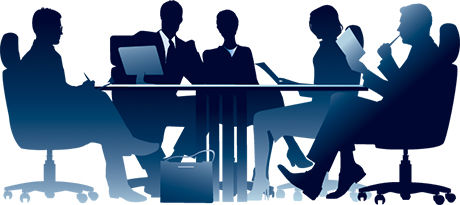 Denison Appeal and Adjustment Board
9 a.m., Tue., Nov. 10
City Hall Council Chambers
Members: Rod Bradley, Tom Brungardt, Ken Davis, Cindy Goslar, Gordon Wiebers
Agenda
Approve September 8 minutes and approve findings and decisions from September 8 meeting
Adjustment request No. 2020-20031: Lee Janssen, 815 Urbandale (R1-70 zone), requests an approximate 18- foot front yard setback to accommodate for a front yard deck with a ramp and stairs to be used as the primary accessible entrance to the house. According to Chapter 167.16, #2 of the Denison, Iowa, Code of Ordinances, the front yard setback is 20 feet for a 1-family detached home in an R1-70 residential district. Motion to approve or deny adjustment request.
---
Denison Community Housing Agency
Noon, Tue., Nov. 10
Denison City Hall
To join the meeting electronically, call 1-978-990-5008 and enter access code 291309.
Agenda
Roll Call of Denison Community Housing Agency members Tonya Eller, Brian Ettleman, Lyle Frazier, Jean Heiden, John Granzen, Evan Blakely and Roger Preul
Welcome guests: Terry Crawford, city manager/city engineer; Colby Ellis, code enforcement official; others
Motion to approve the October 13, 2020, meeting notes.
Operation Paintbrush proposal (Colby Ellis)
Continue discussion on the Homes for Iowa project and the site options for Homes for Iowa (HFI) to review
Follow-up on Rick Hunsaker's request for additional information on HFI's lots (Terry Crawford)
Continue discussion on use of the low- to moderate-income (LMI) fund for owner-occupied housing rehabilitation in Denison; financing options / required guidelines?
Update on Denison Housing Development project – Phase 1: North 16th St duplexes
Other housing items and future agenda items
Possible recommendations from Housing Agency to Denison City Council
Location of December meeting (or change of date)
---
Denison Tourism Board
Noon, Tue., Nov. 10
Rotary Room, Boulders Conference Center
Members: Lisa Hicks, Jay Marten, Lori Brotherton, Catherine Lechtenberg, Annie Schrum
Agenda
Approve minutes for July 14
Approve financial report as emailed
Tourism Coordinator report
Funding requests: Denison FFA Boosters, Ag Trivia Night - $2,500; Denison Municipal Airport, signs - $2,500; Downtown Improvement Committee, community branding - $10,000
Considerations
Citizens Comments
---
Region XII Council of Governments
Executive Board
Zoom Meeting (Electronic)
12:30 p.m., Thu., Nov. 12
Host located at Region XII COG office
1009 East Anthony, Carroll
The public will be able to hear and participate in the meeting by calling 312-626-6799 or 346-248-7799 and entering meeting ID #712-775-7800 and password 071773. The phones may be muted during presentations. The public is also welcome to request electronic copies of the packet and submit comments prior to the meeting.
Executive Board members: Eric Skoog, chair, Crawford County; Jack Lloyd, vice chair, Guthrie County; Ranell Drake, secretary, Sac County; John Muir, treasurer, Greene County; Rick Thompson, Audubon County; Rich Ruggles, Carroll County
Agenda: minutes, disclosures of any conflicts of interest, vouchers for approval, old business, consider adding new signer to checking account, executive director report, transit report, local assistance report, other, executive director evaluation (possible closed meeting per Iowa Code 21.5(1)(i)