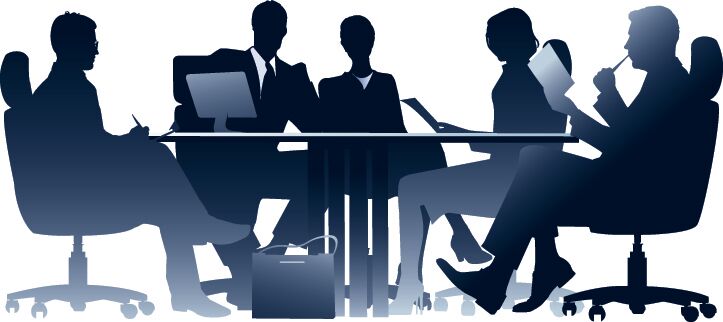 Crawford County Memorial Hospital Board
4 p.m., Mon., Feb. 22
Hospital Meeting Rooms C-D
100 Medical Parkway, Denison
Meeting to be conducted electronically
Call in number: +1-415-655-0001
Meeting number: 133 350 6815
Members: Jay Mendlik, Greg Kehl, Tom Gustafson, David Reisz, Amy Schultz, LaVerne Ambrose, Sid Leise
Budget hearing for fiscal year 2021-2022 budget with time for public input, trustees' discussion and action
Approval of previous month's minutes
Public input: Rich Knowles
Committee reports: mission committee, quality committee, finance committee
Old business: COVID-19 update
New business: capital purchases – micro-analyzer recommendation/action; capital purchase – air handler upgrade – plasma bar recommendation/action
Executive (closed) session for credentialing with possible action in option session
Executive (closed) session to discuss marketing and pricing strategies with possible action in option session
Crawford County Board of Supervisors
9 a.m. Tue., Feb. 23
Second Floor Boardroom
Crawford County Courthouse
Members: Jeri Vogt, chairperson; Eric Skoog, vice chairperson; Jean Heiden; Ty Rosburg; Kyle R. Schultz
9 a.m.: call to order by chairperson, review agenda, conflict of interest, reading of minutes, old business, correspondence, approval of claims, notification of manure management (-LaFrentz, Finisher Farm – 1308 260th Street, Kiron; -S&S Feeder Pigs – 1195 170th Street, Schleswig; -Ida West – 6478 310th Street, Kiron; -Ida East – 6544 320th Street, Kiron), personnel changes
9:45 a.m.: Paul Assman – County Engineer - motion to approve contract, bonds and certificate of insurance for HMA Resurfacing Projects FM-C024(124)—55-24, FM-C024(125)—55-24, STBG-SWAP-C024(126)—FG-24 and FM-TSF-C024(127)—5B-24 to OMG Midwest, Inc. D/B/A Des Moines Asphalt & Paving in the amount of $9,335,304.84
10:15 a.m.: discuss and take action – 2021 lawn spraying proposal
10:20 a.m.: discuss and take action – employee benefit statement report
10:25 a.m.: exchange of initial proposal for landfill union -union to county -county to union
10:30 a.m.: citizen input
Upcoming meetings to which the supervisors may be attending:
February 23 – following board meeting – landfill union negotiations
---
Crawford County Early Childhood Center Governing Board
12 p.m. , Tue., Feb. 23
Electronic Meeting via Conference Call
To join the meeting call 1-978-990-5008 and enter access code 291309.
Members: Mike Pardun, Scott Larson, Jean Heiden, Ty Rosburg, Christy Welch, Eric Martens, Amy Schultz
Appoint chairman and treasurer for 2021
Treasurer's report (Scott Larson)
Accounts payable (Scott Larson)
Director's report (Kim Larson)
---
Norelius Community Library Board
5:15 p.m., Tue., Feb. 23
Library Fireside Room
Agenda items pending at this time: bills and accounts, director's report, Denison Library Friends report, updates and discussion on accrued leave and re-opening plans as of March 1. Social distancing and mask protocol encouraged. All board meetings are open to the public with the exception of personnel issues. Contact the library at 712-263-9355 for more information.