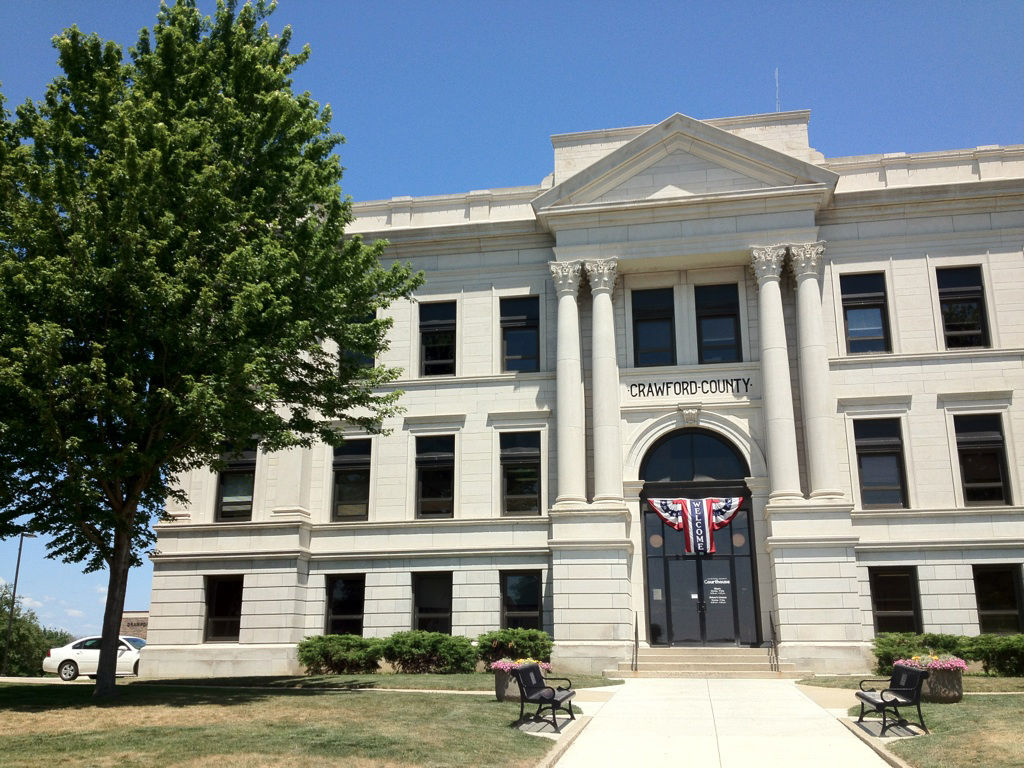 28E agreement a possibility
The Crawford County Board of Supervisors on Tuesday discussed the possibility of providing funding for countywide firefighter/EMS training events.
The following is a condensed and edited account of the discussion.
The discussion was related to the ongoing negotiations between the county and the Crawford County Firefighters Association (CCFFA) about ownership of the Ridge Road radio tower, of which CCFFA has claimed ownership.
Iowa State Auditor Rob Sand has determined the tower was improperly built using public funds that the CCFFA was not eligible to use.
Supervisors Jean Heiden and Ty Rosburg are the board's designated representatives on the tower ownership negotiations.
Heiden said she and Rosburg wanted the discussion on the supervisors' agenda because they are concerned about continued funding of firefighter training events when the firefighters no longer have revenue from the Ridge Road tower.
"We put it on to discuss – we don't have to take action – to make sure that it's something we can do," Heiden said.
She said she and Rosburg had not yet talked to the firefighters following the CCFFA monthly meeting.
"(We) just wanted to know the board's thoughts on that," Rosburg said.
He said the training events would be for mass casualty events or anything that required multiple fire departments.
Rosburg said a recent wreck on Highway 59 showed the need to have EMS personnel involved in the training events; any funds would go toward county fire and county medical services training.
"We understand the importance of everybody knowing how to react to an emergency," Heiden said.
The county could step in to provide the training funds.
"We want to make sure it's something you guys are in favor of," she said.
Supervisor Eric Skoog said he has always been a firm believer in, and has pushed for, training, but said he wanted to make sure the supervisors were not getting out ahead of the negotiations.
Heiden said the discussion was needed as preparation for the negotiations.
"We don't want to talk about being able to do something and then the board wouldn't be of the same mind," Rosburg said.
Skoog recommended tabling the discussion.
Supervisor Kyle Schultz asked if that meant Skoog was not interested in the training; he said Heiden and Rosburg were looking for guidance.
"I'm looking for guidance, too," Skoog said. "I want to know how this is coming in from the other side."
He said he didn't want the supervisors painted into a box.
"That's why we want to discuss it," Rosburg said.
Heiden said the funds could possibly be directed through EMA (Emergency Management Agency).
"What you're saying is they (CCFFA) would be making a budget, they would present that budget to us, we could allot those funds, and they would then bring in receipts just like anybody else brings in receipts, and they'd be paid," said Chairperson Jeri Vogt.
Heiden said providing the funds would relieve concerns about how countywide training would be organized for firefighters and EMS.
Rosburg clarified that by EMS they meant volunteers, not the hospital employees.
Heiden said a good discussion about EMS funding took place at a recent ISAC (Iowa State Association of Counties).
New legislation allows for additional dedicated EMS funding, she said.
Vogt said that funding would have to be approved by the public on a ballot.
Rosburg said those funds could be used for equipping and recruiting, not for training.
"It's getting harder and harder … to get young people involved in the training and commitment of it," Heiden said.
Schultz asked if County Attorney Colin Johnson has said providing funds for training is doable.
Heiden said Johnson suggested bringing the question to the board.
Schultz said that, considering a document from the state auditor about governmental funding for private nonprofits, the funds would have to be handled with a 28E intergovernmental agreement, not a donation.
"We'd have to do the 28E," Rosburg said.
Rosburg said he and Heiden believe the training events are valuable to the county, and they don't want to compromise readiness.
Schultz said training events were free of charge in the past, but meals and drinks can't be paid for with county funds.
Rosburg asked if those items could be paid for with CCFFA dues.
Schultz said dues or an attendance fee might be needed.
Rosburg asked if the firefighters have to deal with those issues when using city funds versus those from fundraising efforts; Schultz said they do.
Heiden said a proactive approach is needed.