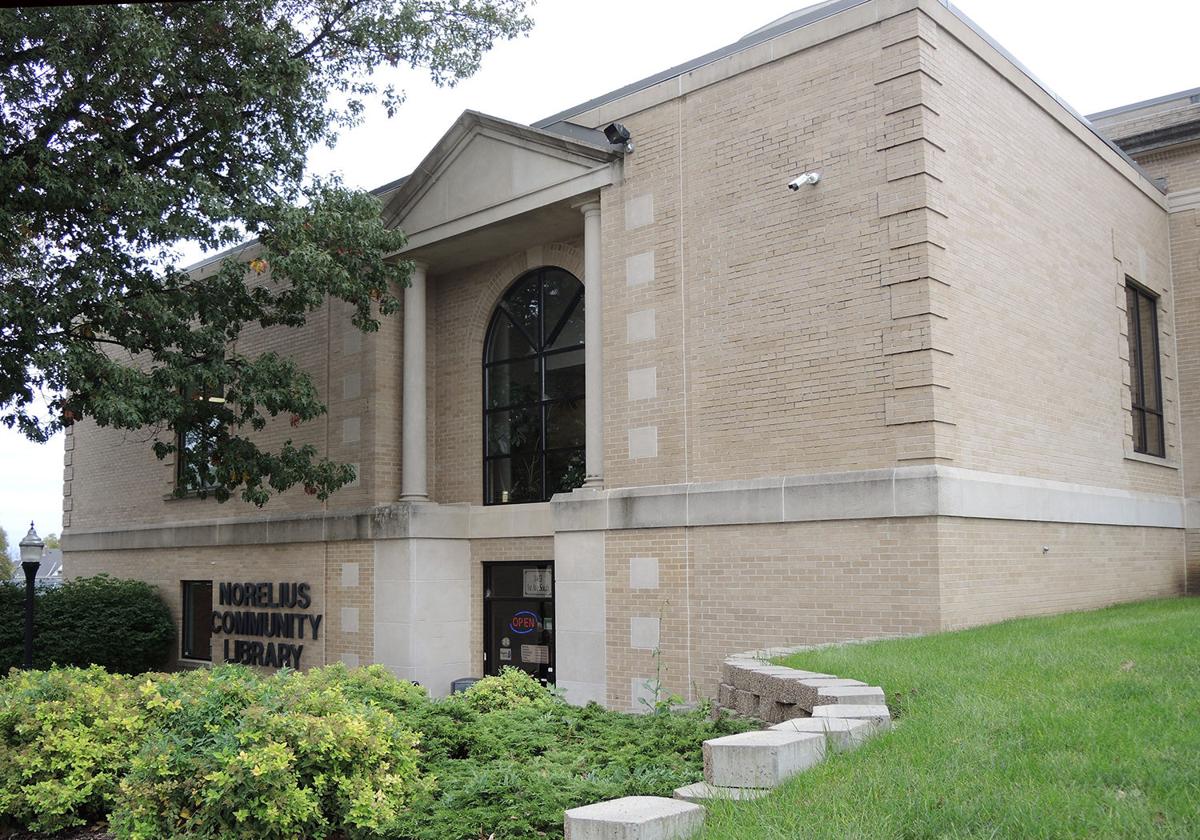 Keeping the past alive
Iowa author Linda Betsinger McCann visited Backbone State Park in northeast Iowa about five years ago with her daughters and granddaughters; that trip was the start of her journey toward writing four books about the Civilian Conservation Corps (CCC) in Iowa.
McCann will visit the Norelius Public Library on Monday, September 27, to talk about the CCC and her books.
"My granddaughters went on a hike and came back with a picture of something; they didn't know what it was," McCann said. "We called the ranger to come out and see what they had found."
Her granddaughters had found a shower spigot from when the CCC worked on creating the park.
"Then I tried to explain the CCC to my family, but I didn't know a whole lot about it either at the time," she said.
"That's what triggered me."
She decided she needed to work to preserve the history, and preserve the memories, of the CCC.
McCann started by contacting librarians around the state to see if they knew locals who had worked for the CCC.
"They're just wonderful for having people contact me," McCann said. "I was very lucky – I could speak with 15 men that had been in the CCC. These men were able to share stories, share memories of their time in the CCC."
The CCC was a program that ran from 1933 to 1942.
"It was a depression-era program," McCann said. "There were no jobs."
The program started out by employing men from 17 to 23 years old.
"These young men couldn't find a job, couldn't support their families," McCann said. "They were paid $30 per month (by the CCC), and $25 of it went directly home to their families. They didn't even see the $25 – it went straight from the federal government to their families."
McCann explained that "families" for these men usually meant parents and siblings.
"In the beginning, the men could not be married, so they were helping support their immediate family," she said. "Later, they could be married, and some had children and such, but in the beginning they were helping support their families."
Most of the men in the program had never ventured far from home.
"In the beginning, they were in tents; there were later camps that had wooden buildings," McCann said.
She talked to several men who couldn't handle it.
One told her he made it two months but missed his family so much he had to go home.
"We have to explain to our grandkids that phones really weren't accessible; no computers, no cell phones," she said. "They had to write letters. It was really a learning experience for these men and their families."
McCann said her biggest surprise in researching the CCC was how much work the camps did on conservation.
"Many of us know about the work done in the state parks, but in Iowa the work the men did in the state parks was only 25% of what they did," McCann said.
Erosion control, drought prevention and planting trees made up 75% of the work performed by the CCC in Iowa.
"They planted over 200,000 trees statewide," she said. "When I see a stand of trees all standing on their own, a lot of times they were planted by the CCC. They are used for soil conservation and erosion control."
Denison had a camp one mile west of town on the Lincoln Highway, McCann said.
"It was sponsored by the Denison Chamber of Commerce, and it operated until August of '42," she said.
Workers from the CCC camp built 38 acres of erosion control terraces in the local area.
"A big part of what the men did there was to try to get rid of all the grasshoppers that were so bad around Denison," McCann said. "They spent a lot of time making what they could to kill he grasshoppers."
The reason the Denison CCC camp closed in 1942 was the same reason they closed around the country: World War II.
"The men were actually drafted right out of the camps," McCann said. "Some families thought their sons were still in the camps, and they were already in the army and going through basic training. Something like 97% of the CCC enrollees enlisted or were drafted in the war."
The Works Progress Administration (WPA) was brought in to finish many of the projects left unfinished by the CCC.
"The WPA was for older men and men with families, and they continued to work through World War II to finish up some of the projects that had been left standing," McCann said.
She said she wants to share the memories that were shared with her by the men who worked in the camps.
"One guy told me – he was up at Backbone – that he had never seen a banana before he went into the CCC," she said. "Imagine 200 guys sitting there holding a banana and wondering what to do with it."
Another man told her that when families came to visit them at the work camps, which happened nearly every Sunday, one common focus of attention was the toilets in the men's accommodations.
"He said nobody had seen flush toilets," McCann said. "They would go in and flush it themselves and watch the water leave."
Another man told her that some of the men were afraid of the showers.
"They'd never had a shower," she said.
The man told her, "After so long, we'd just throw them in the shower with their clothes on."
McCann said she writes for young people.
"This is for their memory," she said. "I think they need to hear these stories."
Anyone from middle school up will enjoy her presentation at the library, McCann said.
The program begins at 6:30 p.m. on Monday and will last about an hour.
McCann welcomes questions afterward.
Her latest book, about the CCC in western Iowa, will be published in the near future.