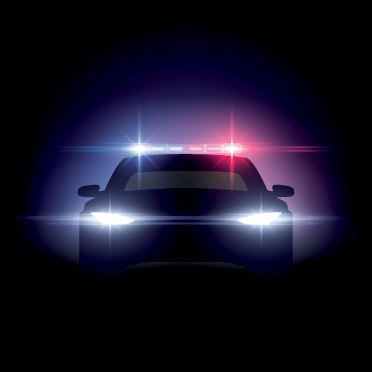 December 19: Danielle Jo Carter, 29, of Denison, was arrested for forging checks, one for $500 and another for $400. The location of the offense was Wells Fargo in Denison.
December 19: 11:34 p.m.: Alan Fredrich Nemitz, 42, of Denison, was arrested for OWI. The location of the offense was on 2nd Avenue South in Denison.
December 19, 11:20 p.m.: A minor in possession party was reported at a residence on North 18th Street in Denison. Cited were 27 individuals.
December 20, 2:59 a.m.: Jordan Blakesley, 33, was arrested for domestic abuse assault and obstruction of emergency communications. The incident report said he took the phone from the victim's hand when the victim was trying to call 911. A pretrial conference was set for 9:20 a.m. on January 12. A no-contact order was issued on December 20. Cash bail of $30 (10%) was posted on December 21.
December 20, 10:37 a.m.: James Irvin Fishback Jr. 52, was charged with five counts of violating a no-contact order. While in the Crawford County Jail he made five attempts, from November 13-December 15, to contact his wife. A valid no-contact order is in place between the two.
December 20, 10:07 p.m.: Oscar D. Robles, 35, of Denison, was arrested and charged with burglary in the 2nd degree. The location of the offense was at a residence on Avenue B in Denison.
December 20, 11:35 p.m.: Branson Lee Kruse, 23, was arrested for simple domestic abuse.
December 16, 5 p.m.: Lyle Schuman reported stolen tires from an address on B Avenue, Schleswig.
December 17, 3:55 p.m.: Austin Taisch reported that a subject entered a house on 3rd Street in Schleswig through an open garage door, he believes. The intruder heard noises from upstairs because Taisch's son was home sick, and the intruder left. It was unknown at the time of the report if anything was missing or damaged.
December 17: Shia Vue, of Denison, reported the theft of $60 cash at Walmart in Denison.
December 19, 9:44 p.m.: A possible theft of a white Chevrolet Avalanche was reported by Kevin DeWolf. The vehicle was found near 220th Street and P Avenue. The vehicle was on its side. The windshield was vandalized. The hood of the vehicle was keyed, and the vehicle had different tires than when it was taken from the residence on Fredericks Street, Arion, at around 8:10 p.m. The theft remains under investigation.
December 17, 8:18 a.m.: A report was received about an overturned vehicle in the ditch at Kenwood Road and O Avenue, Dow City.
December 17, 2:41 p.m.: Elias Medina reported a hit-and-run vehicle accident at 290th and S Avenue, Denison.
December 17, 10:34 p.m.: A vehicle being driven by Dawson Hikins, 21, was involved in an accident with a deer. The accident happened at 2650 130th Street, Charter Oak.
December 18, 7:41 p.m.: Kristina Fuller reported an accident with no injuries that occurred at 2828 O Avenue, Denison. A Pizza Ranch delivery vehicle rolled out of gear and struck a green 1995 Ford Ranger and then struck a tree. Minimal damage was sustained by both vehicles.
December 20: Sometime before 4:27 a.m., a black 2016 Chevrolet Silverado K150 pickup was traveling east in the 800 block of 3rd Avenue South in Denison when the driver lost control and hit a parked trailer attached to a gray 2015 Dodge Ram 2500 pickup. The driver of the Silverado pickup left the area without leaving any information behind. The pickup left a tire track that led the investigating officer to it; it was parked behind 832 3rd Avenue South. The pickup had damage mainly on the driver's side, matching the damages caused to the trailer. As a result of the investigation, Seiner Andres Loarca Martin, 22, of Denison, was cited for failure to maintain control and leaving the scene of an accident. The trailer that was hit received $2,000 damage and Loarca Martin's pickup received $4,000 damage.
December 17, 11:08 a.m.: Stephanie Henningsen called in a driving complaint that was observed at M55 and F Avenue, Westside.
December 17, 4:39 p.m.: A caller reported a vehicle pulling a boat at slow speeds and with no lights on Highway 59, Denison.
December 18, 11:52 p.m.: A caller reported a noise complaint concerning a car's bass volume, on Birch Street, Denison. The investigating officer was unable to locate the vehicle.
December 19, 6:54 p.m.: The Carroll County Sheriff's Office assisted with a traffic stop at Highway 30 and Delta Avenue, Arcadia.
December 20, 12:43 p.m. Brynne Cue reported trespassing hunters at an address on 300th Street, Deloit.
December 20, 4:50 p.m.: A male caller reported people shooting guns, perhaps inside the city limits, on Highway 59 south of KCK's in Schleswig.
December 20, 8:10 p.m.: Tom Wendt reported that a dark-colored pickup dumped deer guts in his driveway on 3rd Street, Arion. The investigating officer contacted Kevin DeWolf. Shawn Freeman gutted the deer at Kevin's residence and dumped the guts at Tom's. Law enforcement advised Kevin to have Shawn clean it up. Kevin called back stating he took care of the mess.
December 21, 1:50 a.m.: Rick Hansen reported a subject taking things out of a building in Manilla.
December 21, 7:44 a.m.: Brynne Cue reported hunters trespassing at property on 300th Street.