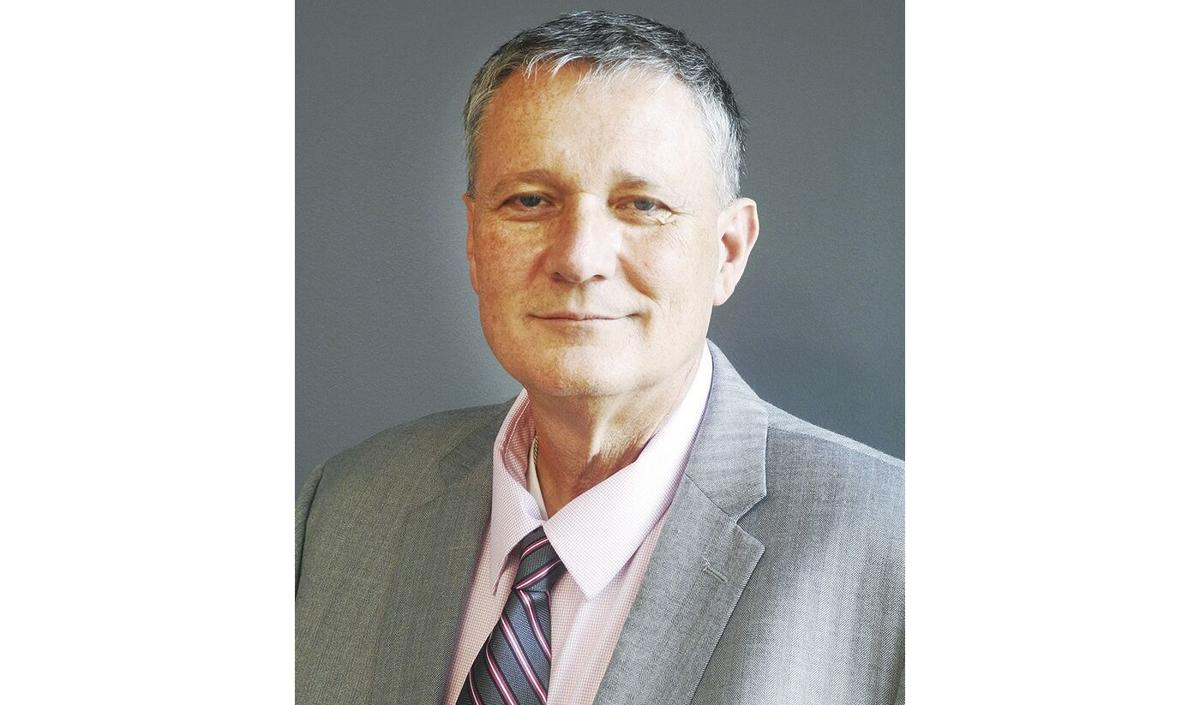 When Denison Police Chief Dan Schaffer took a vacation in June, he had no idea that he wouldn't be able to be back at work until the second week of September.
Schaffer contracted COVID-19 in June and quickly ended up in the unlucky five percent of individuals who suffer severe complications from the virus.
"On the weekend of June 20th, my son had visited us," Schaffer said. "On the 22nd he became sick and by the 24th, a Wednesday, my wife and I had both gotten sick."
Schaffer initially had a fever, a strong cough and a general feeling of malaise. His wife, Shelley, had a fever, severe body aches and extreme fatigue.
"On the following day, I went to a Test Iowa site to get tested," he said. "I got the test results back the next day and I was positive for COVID."
Shelley also tested positive.
Following the positive tests, they were contacted by Public Health – but there was not much contact tracing to do because Schaffer had been on vacation - and he and Shelley had only had contact with one other family member.
He and Shelley went to see their doctor at the beginning of the following week.
"They did some x-rays because of my cough," Schaffer said. "Listening to my lungs, they determined I had pneumonia."
They sent him home with antibiotics and steroids, but by that Friday, July 3, his condition had worsened.
"I really began to feel much sicker to the point that my wife and I went to the ER here in Denison," he said.
"When I visited with my doctor originally, he told me that somewhere in the 8- to 12-day range they see people who really spiral downhill fast."
That Friday was day 10 and Schaffer began to spiral down.
He was transferred to Jennie Edmundson Memorial Hospital in Council Bluffs, where he would spend nine days in the intensive care unit (ICU).
"I was able to get through it on oxygen through a nasal cannula, but I was pretty close to being placed on a ventilator," Schaffer said.
He didn't comprehend right away how sick he was.
"I felt much sicker with cases of the flu in past years," he said. "If I were to get out of bed to move around, my oxygen level in my blood would drop dramatically and I would be very short of breath. As long as I was still in bed I was getting oxygen."
Schaffer said he has never been hospitalized for the flu and hasn't been hospitalized for anything for many years.
The pulmonologist at Jennie Edmundson told him he had acute respiratory distress syndrome (ARDS).
"It's a very severe compromise of your lungs," Schaffer said.
After six days, his doctor told him he was getting worse.
"At that point they made my lie in a prone position for at least 16 hours a day," he said.
If he had contracted the virus in March or April, he might have been intubated at that point – but "proning" is a technique that has been learned along the way.
"After three days of that I started to improve and by that Sunday, the 12th of July, they let me out of the ICU," Schaffer said.
He spent an additional three days in a regular room before he was discharged.
Schaffer required oxygen through a nasal cannula for a month afterward.
His first day back on the job was September 8.
He said he had never been sick for that long in his life.
Lying in a hospital bed for 12 days thoroughly depleted him, but he said he is now back to about 100 percent and feeling stronger every day.
Schaffer is pragmatic about COVID-19 going forward.
"We've taken a lot of precautions at the police department," he said. "Prior to this I tried to take personal precautions within the areas that I thought were important - but I really believe that at some point in time, if we don't end up with a vaccine that works, most people will end up getting it."
People should listen to the recommendations put out by Public Health, he said.
"I certainly encourage people to follow or consider those recommendations," Schaffer said. "I would certainly ask that people follow anything that has been (made) mandatory."
He hopes that no one has to experience what he experienced.
"I definitely don't think it's a hoax," Schaffer said.
Some people may think it is a hoax because 85 percent of the people who contract the virus become only mildly ill – or may not have any symptoms at all, he said.
"I think those are the folks, when they get it like that they say, you know, this really isn't that big a deal," he said.
It is a big deal for the portion of the population that comes down with a severe case, he said.
"Fifteen percent are going to require some hospitalization because they are going to be more severely sick," Schaffer said. "Five percent of those people are going to be critically ill."
His son was sick for three or four days, but his wife was sick for about three weeks.
People need to take the precautions they feel comfortable with, he said.
"Every day there are improvements with not only treatments, but they are getting closer to having vaccines available," he said. "They learn more about this disease with every passing day, but people need to decide for themselves what the best precautions are."
Schaffer said he received superb care from the local medical providers and those at Jennie Edmunsdon.
"I've got nothing but positive things to say about the care I was provided," he said.