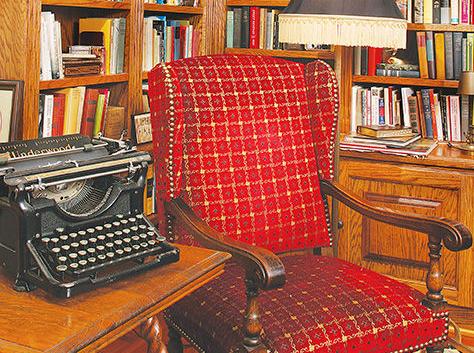 This week public libraries in Denison and Schleswig announced steps being initiated for reopening.
Norelius Community Library
Norelius Community Library in Denison will begin Phase 1 of its reopening plan on Monday, June 15.
The library will offer curbside pickup of books, movies and its summer reading program kits by appointment Monday through Friday, 9 a.m.-4 p.m. People must call in advance to schedule their pickup in order for library staff to have time to prepare the order.
Library patrons who have finished with the items they checked out are to begin returning the items through the library's external book drop.
Norelius Community Library will also begin to again offer printing, faxing and copying as part of Phase 1. The library will work on a case-by-case basis to determine how to best meet those needs. People may call the library at 712-263-9344 to discuss details.
"We are eager for the day when we can open the doors to the public again, but we are doing everything in our power to make sure that it is safe for our staff and patrons first," said Library Director Monica Walley. "With that in mind, we will share details pertaining to Phase 2 and Phase 3 as soon as we are able to move forward into those phases."
She invited anyone who wants more information to contact the library at the number listed above.
June 15 is also the date for the soft reopening of the Schleswig Public Library. The soft reopening is only for checking out materials. Patrons are to still use the drop box to return library items.
Disposable face masks and gloves will be provided and required for patrons to wear. Staff will also wear masks.
The Schleswig library will have a social distancing and capacity guideline of only three adults and three children patrons. All children under age 12 must be accompanied by an adult.
Schleswig Public Library will resume normal hours with the exception that for the remainder of June it will close at 6 p.m. on Monday nights, but anticipates to resume full hours in July.