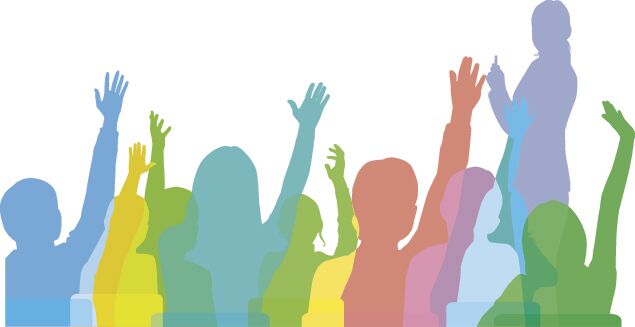 Mike Pardun, superintendent for the Denison Community School District (DCSD), did not recommend any changes on Monday to the district's learning plan for the current school year, but he advised school board members that situations can change rapidly and administration is watching the COVID-related numbers as closely as possible.
He said the absentee rate among students has continued to stay relatively stable, floating between three and six percent.
Last Friday's absentee rate was 5.58 percent among the student body, he said.
School was not in session Monday due to a teacher in-service so he could not provide an updated number. The district usually runs absentee numbers on Tuesdays and Fridays, Pardun said.
Last week's absentee rate for staff was 2.45 percent.
Pardun said at the in-service, some of the work was to make sure the staff was prepared if the district did have to switch its learning mode to entirely online for a two-week period or any time period.
"They (the staff) have been doing a great job being prepared for that," he said.
Statements made by Pardun were mindful of the governor's address that took place about 20 minutes after the school board meeting concluded. See Dan Mundt's story on the governor's address below.
"We continue to watch the county's positivity rate and public health numbers from the county health department," the superintendent said. "At this stage we're not recommending any changes in our plan at this point, but things are changing rapidly so we continue to watch it as closely as we can to see what's happening."
In relation to preparedness for online learning only, board member Joe Lally asked if the school district was prepared to use that for snow days.
"There is that option," Pardun responded.
But he continued that the consensus of the staff at the buildings, initially, is a need for a mental health break at some given point.
"They're pressing pretty hard to stay on top of things," said Pardun. "Knowing that we're over the 1,080 hours (of student contact for the school year), if we had a snow day between now and Christmas, it would be more of a traditional snow day (no school), and not going virtual on snow days until after the first of the year, to see where we're at."
Most snow days fall in February and March, Lally said.
Pardun added that the staff feels good if the administration wants to go to online learning on a snow day, they'll support that.
"They're saying that first time or two, everybody maybe need a little bit of a mental break, kids included," he said.
Next week students will have classes on Monday and Tuesday and will then be off for the Thanksgiving break.