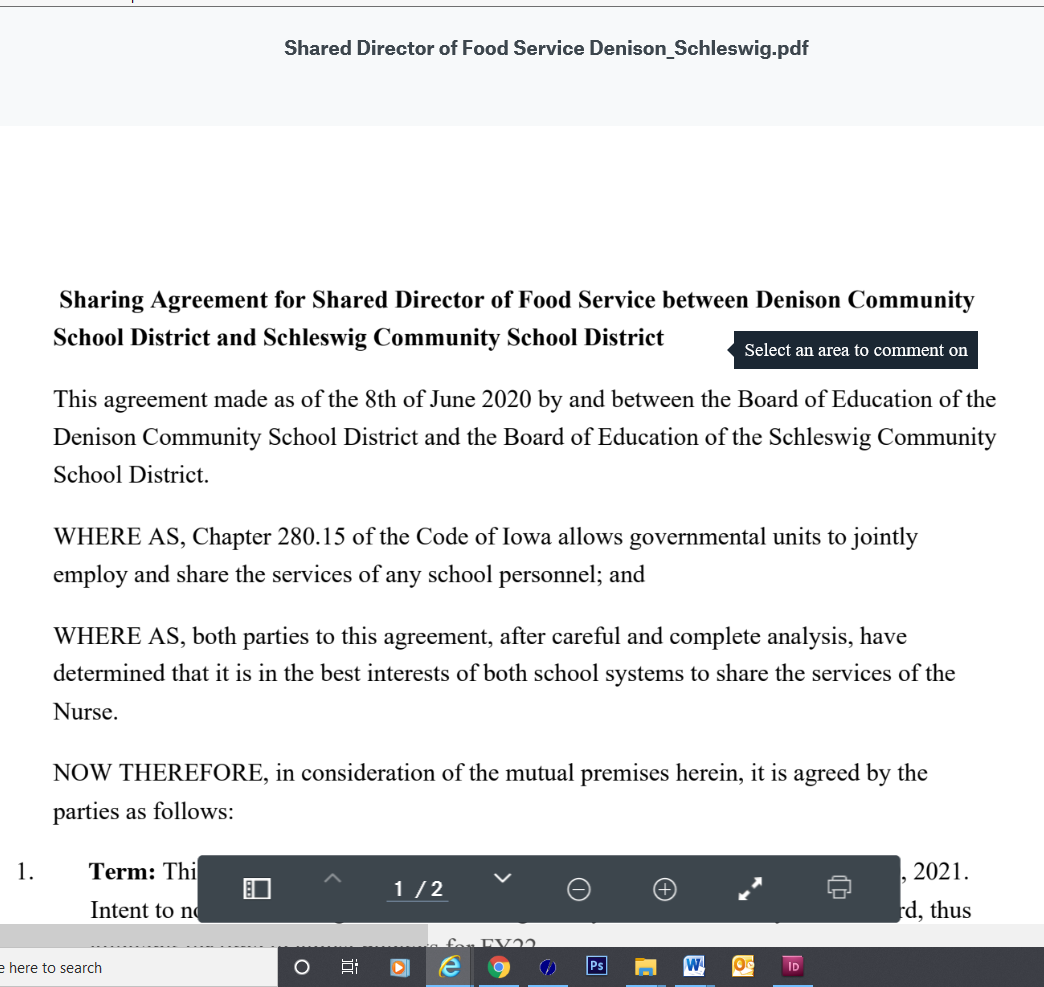 An agreement approved between the Denison School Board and Northwest Area Education Agency (AEA) will allow the local school district to extend social services to fourth and fifth grade students at Broadway Elementary for the 2020-2021 school year.
It would represent an expansion of social or mental health services into lower grades. The district currently has a sharing program with Plains Area Mental Health that provides that agency's services to students at the middle and high school levels.
Superintendent Mike Pardun said a social worker would provide two days of service a week at Broadway Elementary. He added that the same individual would provide the services throughout the school year, and said that the social worker that will serve the Denison district has around 30-plus years of experience.
The social worker would be the employee of the AEA.
The sharing arrangement with the AEA will bring the Denison district to the maximum operational sharing level of funding for 21 additional students.
The district had been at the operational sharing funding equivalency of 18 students for the following positions.
Denison superintendent with Schleswig –equivalency of eight additional students
Denison business manager with Schleswig – five-student equivalency
Schleswig human resources person with Denison – five-student equivalency
For fiscal year 2020-2021, school districts are allowed $7,048 per student.
Denison also shares the services of other employees with neighboring school districts. However, these are termed non-operational sharing and don't result in any funding based on student equivalencies. The Denison district is, however, paid by the sharing district for these services, based on an agreed-upon number of days or for hours used.
These services are food service director (approved at last week's school board meeting), nursing services, librarian services, technology services and English as a Learned Language (ELL) instructor. The sharing agreements are all with Schleswig; the ELL instructor is also shared with the Charter Oak-Ute School District.
Pardun said the funding for the three-student equivalency to share the social worker would about pay for the services provided two days a week.
Denison is not the only community school district that will be sharing social worker services. At its June meeting, the board for Northwest AEA also approved social worker sharing agreements with the Cherokee, Galva-Holstein, River Valley, Schleswig, Sergeant Bluff-Luton, West Monona, Westwood and Woodbury Central school districts.
Pardun said if the school staff finds that the social work services is ample at two days a week for grades four and five, the district would consider also offering the services to the third grade level.