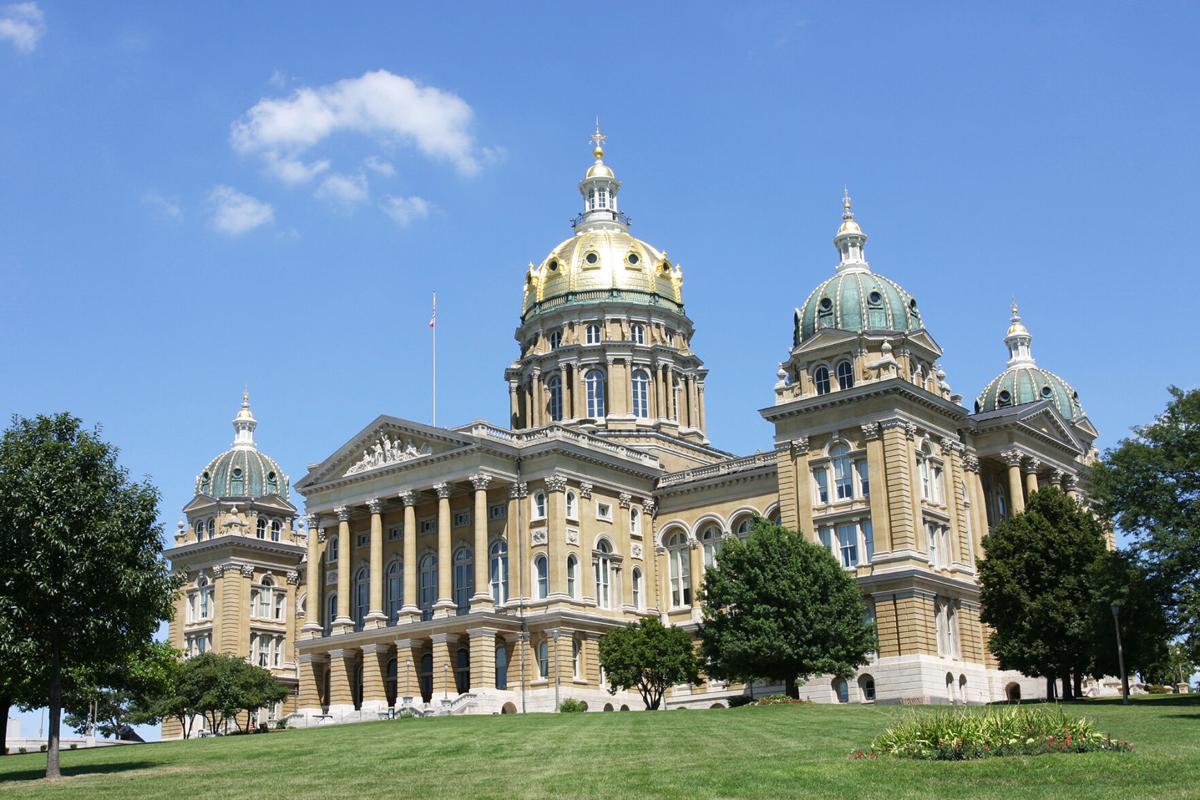 NEW IOWA DAS DIRECTOR: Gov. Kim Reynolds on Tuesday announced the appointment of Adam Steen of Pleasant Hill to serve as director of the state Department of Administrative Services.
A businessman, community volunteer and "lifelong learner," Steen serves as the director of business development at Syverson Strege, a financial planning services company.
Steen will take over the DAS duties from Paul Trombino III, the state's chief financial officer who has served in an acting capacity since Jim Kurtenbach resigned effective last March.
Steen's appointment was effective Monday subject to confirmation by the Iowa Senate.
"Adam has an impressive background in finance management, consulting, and making a career out of growing jobs and investing in small businesses across Iowa. I appreciate his business-minded focus and believe it will be a great fit at the state of Iowa's human resources agency," Reynolds said.
Officials in the governor's office did not immediately indicate what Steen's annual salary would be.
NO MASK MANDATE: Iowa House Republicans defeated Democratic attempt to amend rule to require face coverings for anyone participating in committee meetings in person. There is no mask mandate at the Capitol, including in the legislative chambers. On Tuesday, Democrats sought to amend committee rules to require face coverings. However, they amendments were voted down. It appeared the votes were along party lines, but because of the poor audio quality of the virtual meetings platform some lawmakers could not be heard. Minutes of those meetings have not yet been published.
House Speaker Pat Grassley's spokesperson said Grassley "has been clear in his comments to the press and to his caucus that he strongly encourages everyone to wear a mask when they are unable to practice social distancing."
CHILD CARE: A handful of bills addressing child care issues have been revived in the House.
Rep. Jacob Bossman, R-Sioux City, reintroduced HF 1, a bill the House approved in 2019 to expand the child care tax credit.
He also introduced HF 2, public-private partnerships and 4 to create an employer's child care tax credit, child care facility developer tax credit and an expansion of the High Quality Job program to include child care.
Rep. Ann Meyer, R-Fort Dodge, introduced HF 6 to create a child care workforce state matching grant program to match state grants to eligible communities. Legislative leaders have identified child care as a priority issue for the current session.
UI LAWSUIT SETTLED: Iowa's Appeal Board on Tuesday agreed the state should pay a former University of Iowa employee $175,000 to settle a lawsuit in which he accuses his former employer of disability discrimination.
According to the agreement, which the board approved 3-0, the state will pay Joshua Garringer $61,602.43 for non-wage compensation losses and $41,068.28 for lost wages, plus $72,329.29 for attorney fees.
Garringer, according to his lawsuit, started working at UI in 2002 as an animal caretaker in the research laboratories. In late 2017, he was diagnosed with a musculoskeletal impairment that causes bones to rub against each other and cause severe pain.
As a result, Garringer's physician imposed permanent work restrictions, limiting him from lifting, reaching and bending. In February 2018, Garringer told UI human resources of his new restrictions and need for accommodations.
In his lawsuit, Garringer said UI never evaluated potential accommodations that could have allowed him to continue as an animal caretaker and instead put him in an "ADA referral program" starting a 90-day clock to find another UI position.
A UI human resources officer — who is no longer with the institution — told Garringer to review available positions and let him know which he was interested in. Garringer did that, but the officer never responded, Garringer said.
In June 2018, he was notified he was being terminated "since he had not obtained a new position."
In his lawsuit, Garringer accused the university of violating Iowa's Civil Rights Act by, among other things, failing to accommodate his disability, failing to engage in an interactive process, and failing to try to find him another position.
SENATE SPECIAL ELECTION: Democrat Mary Stewart and Republican Adrian Dickey will square off in a Jan. 26 special election to fill the Iowa Senate District 41 seat vacated by freshmen Republican U.S. Rep. Mariannette Miller-Meeks.
Miller-Meeks, of Ottumwa, resigned her Iowa Senate seat before being provisionally sworn in with the new 117th Congress on Jan. 3 to represent southeast Iowa's 2nd Congressional District.
Miller-Meeks defeated Democrat Rita Hart by just six votes out of more than 400,000 cast in the November election following a districtwide recount in all 24 counties. Hart has filed a petition with the U.S. House challenging the results that is under review by the House Administration Committee.
Stewart and Dickey won their party's respective nomination for the seat through nominating conventions held last week, though candidates had until Tuesday to file nomination papers with the Iowa Secretary of State's Office.
The district includes most of Wapello and Jefferson counties and all of Davis and Van Buren counties.
A retired educator from Ottumwa, Stewart previously ran for the seat, losing to Miller-Meeks in 2018. Dickey, a Packwood businessman and manager of Dickey Transport, prevailed over former state Sen. Mark Chelgren for the Republican nomination. Chelgren represented the district in the Iowa Senate for two terms before retiring in 2018.