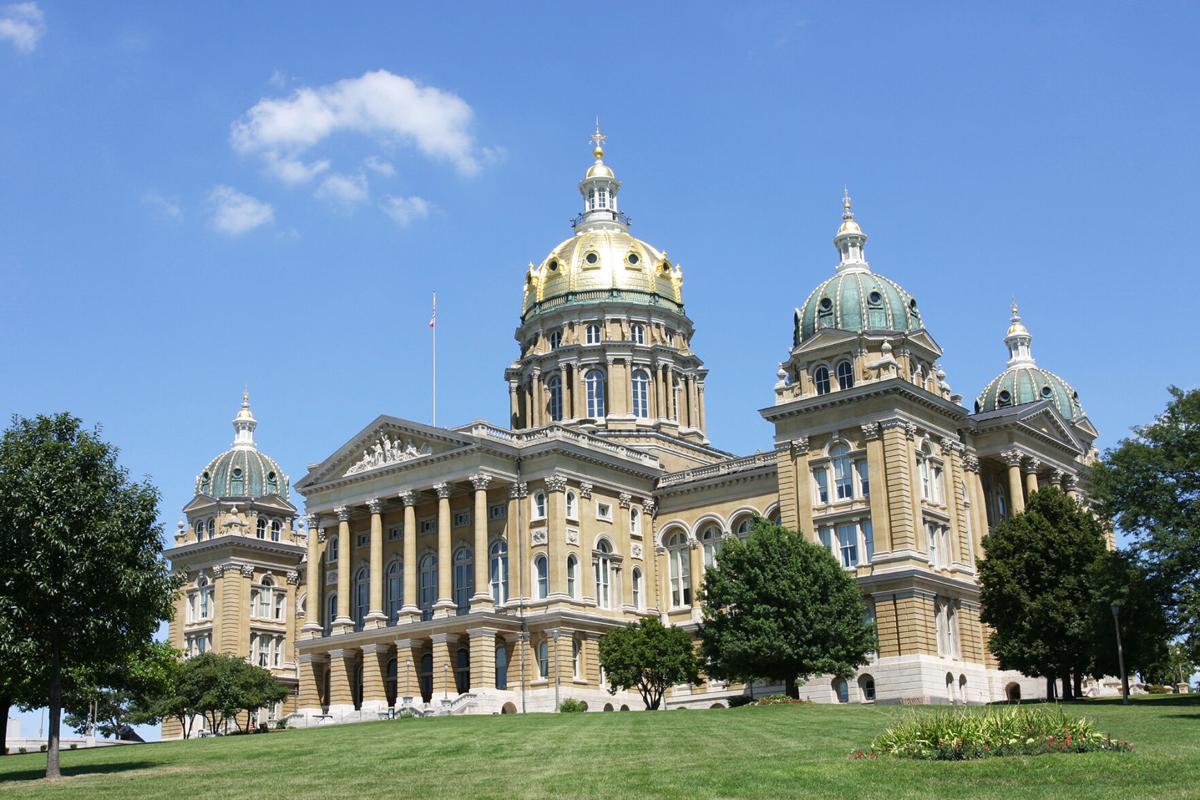 Starting today Iowans can have alcohol delivered to their doorstep by a third-party vendor.
That's just one of dozens of new laws that went on Iowa's books July 1.
Earlier this year, 153 pieces of legislation were passed by state lawmakers and signed into law by Gov. Kim Reynolds with an enactment date of July 1, according to the state's nonpartisan legal services agency.
That means those laws go into effect today.
Thanks to the passage of House File 766, third-party vendors can deliver alcohol to Iowans in their homes.
With the passage of House File 756, Iowans no longer need to acquire a permit to carry a firearm. The bill was contentious, with supporters saying it expands Second Amendment rights and opponents saying it will make Iowa less safe.
With Senate File 546 becoming law, learning drivers are no longer required to receive in-person instruction from a licensed instructor. In other words, Iowa parents can be their teenagers' driver's ed teachers.
Senate File 342 was generally known as the "back the blue" bill for its supporters' stated purpose of adding legal protections for law enforcement officers. But the sweeping legislation included wide-ranging provisions, including some designed to crack down on protestors: individuals cannot obstruct a public roadway, anyone present during a riot — as defined by state law — is guilty of a felony, and the penalties for riot crimes are increased from misdemeanors to felonies.
The state's little-used charter school program received a boost in the form of House File 813, which allows for the creation of new taxpayer-funded schools without consent of the local school board.
Iowa's public K-12 schools and universities no longer can train staff or teach students using what the legislation calls "divisive topics," including that an individual by virtue of his or her race or sex is inherently racist, that Iowa or the United States is fundamentally or systematically racist or sexist, and others, according to House File 802. The new law does not go quite as far as efforts in other states to ban critical race theory, a high-level academic theory built around the premise racism is embedded in many of the country's systems and policies.
Low-income Iowans in the upper threshold for child care assistance no longer have to worry about losing all that assistance once they start making a little more money, according to House File 302. The new law addresses the so-called child care cliff by gradually phasing out assistance as an Iowan's income grows, rather than cutting it all off at once.
If a driver involved in a crash in which another motorist is injured leaves the scene, the fleeing driver can be charged with a felony instead of a misdemeanor, under House File 524.
A new crime was created for any individual who fails to disclose the known location of a corpse. Senate File 243 was spurred by the death of Noah Herring, a 15-year-old Tiffin boy who drowned in Coralville Lake. Three teens and an adult were present when Herring drowned, but none called 911 or disclosed information about the incident for four days.