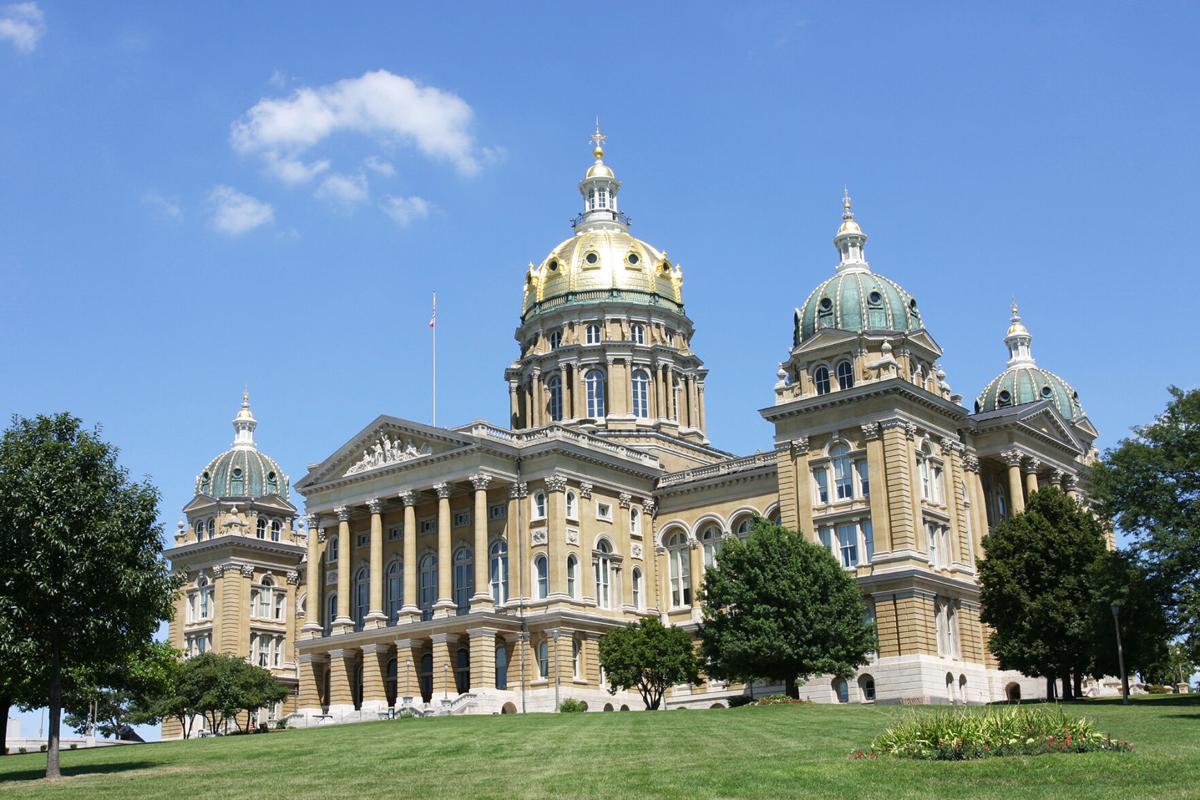 A roundup of legislative and Capitol news items of interest from Monday
K-12 SCHOOL FINANCIAL RELIEF: Officials with the Iowa Department of Education announced Monday that the state has received nearly $345 million in federal relief for PK-12 schools through a fund to address costs incurred due to the COVID-19 pandemic.
The amount is Iowa's share of the more than $54 billion in emergency relief provided in recently passed federal legislation that was signed into law December 27. Iowa officials say the new round of funding is more than four times the amount the state received last spring through the Coronavirus Aid, Relief and Economic Security Act.
"These funds will provide critical support to mitigate the impact of COVID-19 on Iowa students and families who depend on the essential services provided by our schools," said Iowa Department of Education Director Ann Lebo.
"Schools can use this funding to measure and address unfinished learning and contend with other coronavirus-related challenges. That includes the need for increased professional development, educational technology, cleaning supplies and other sanitation measures, facility repairs, upgrades to improve air quality in school buildings, summer learning, supplemental after-school programs and mental health services."
Of the $345 million, 90 percent will be available to school districts, Lebo noted. The remaining funds will be used for state-level educational efforts to address urgent issues caused by the COVID-19 pandemic.
D.C. RIOT ON LAWMAKERS' MINDS: Opening-day pomp and circumstance gave way to some sharp rhetoric in the 89th Iowa General Assembly's first day when House Democrats called out Republicans for failing to hold President Donald Trump accountable for last week's rioting at the U.S. Capitol in Washington, D.C.
House Minority Leader Todd Prichard, D-Charles City, used his opening-day floor speech to vent his outrage, telling his colleagues that as a 25-year Army veteran who served in Iraq and Central America "I know an insurgency when I see one."
Telling fellow lawmakers they should not "turn a blind eye" to what happened at the U.S. Capitol, Prichard said, "I am disgusted at the reaction or rather the inaction of some and many of my Republican colleagues here in Iowa. For too long, politicians have not only enabled, but served as a willing partner in the spread of misinformation about election fraud."
He went on to say "when the governor defends those who question those who question the legitimacy of our elections, a crack develops in the pillar of truth."
In response, House Majority Leader Matt Windschitl, R-Missouri Valley, went off script by telling Prichard "violence and anarchy of any kind is unacceptable."
Windschitl, a Marine Corps veteran, drew applause when he added, "It doesn't matter what the political ideology is and let me, as the majority leader of the Iowa House, stand here today and say: I denounce it, whether it was what happened in D.C. or the riots that happened over the summer, so you've got a leader standing here saying: It's not OK."
The attack on the U.S. Capitol also was noted in the Senate's morning prayer and during Republicans' annual prayer breakfast/fundraiser held before every legislative session.
U.S. Sen. Joni Ernst, a Red Oak Republican who previously served in the Iowa Senate, spoke to the gathering, telling attendees the people who illegally entered the Capitol during last week's attack "are anarchists" and the "horrible" events that followed were "absolutely inexcusable."
Ernst and others who decried the D.C. violence did not mention President Donald Trump or the rally that preceded the Capitol attack.
Gazette Des Moines Bureau