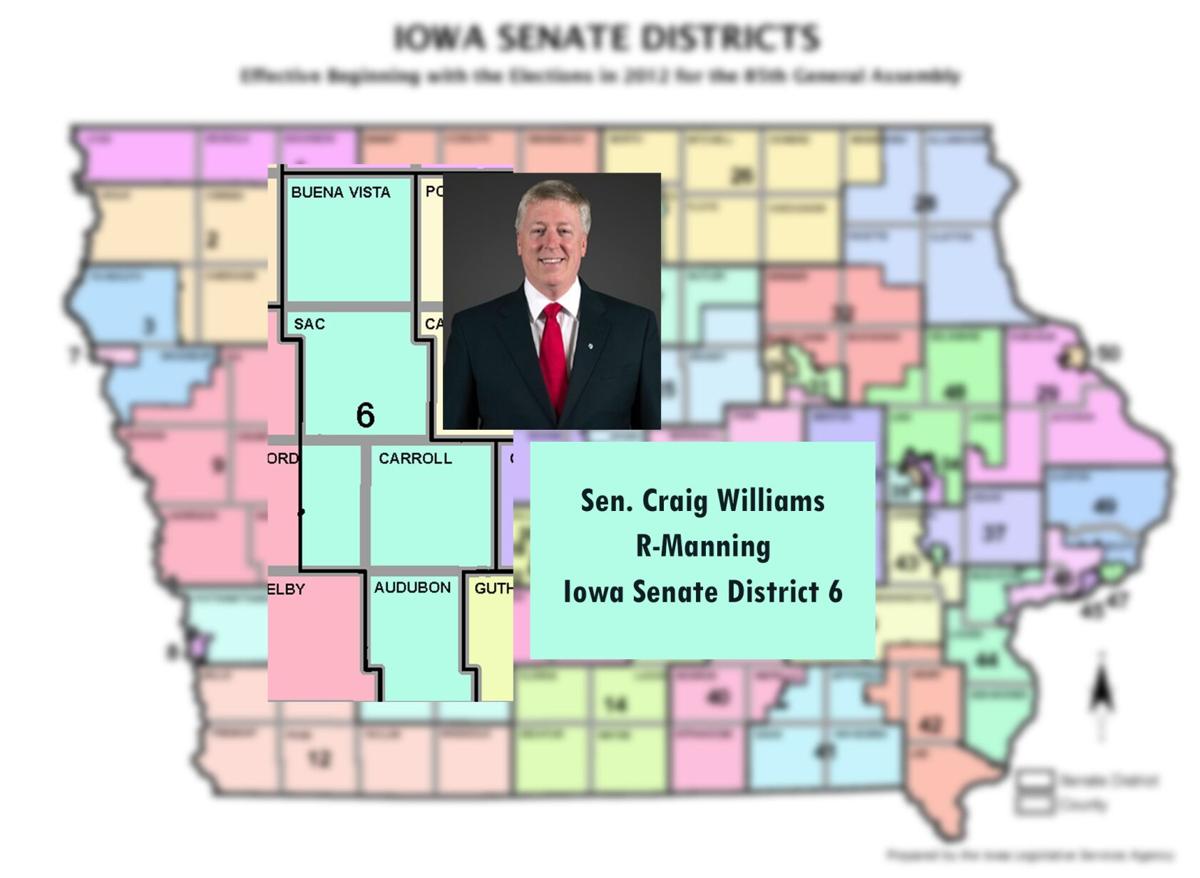 Time is flying by as we end the fifth week of the 89th General Assembly of Iowa.
Bills Passed Unanimously This Week:
SF253, a bill for an act relating to sexual abuse, SF240 relating to custodial trusts, SF239 related to causes of actions following the death of a person, SF235 related to denial and contest of probate claims, HF235 related to charges on consumer credit transactions, and HF232 related to disorderly conduct all passed through the Senate without opposition.
SF284, appropriating $21M to the Office of the Chief Information Officer for the purposes of implementing a new, state, central, personnel, accounting and budget system passed 32-17 with Senator Bisignano, the lone Democrat, crossing party lines to vote with Republicans on this bill.
When the federal government set up CARES Act funding for COVID relief, Governor Reynolds inquired about utilizing a portion to update a system that has its origins reaching back to 1959. It's written in COBOL and, reportedly, costs some $4.5M/year to maintain. The federal government approved and the governor moved forward utilizing $21M in CARES funding as agreed.
State Auditor Rob Sands objected to this use of CARES funding. As a result, the federal government then decided to pull the plug leaving Iowans holding the bag for the entire cost. Governor Reynolds would not have utilized CARES money without prior approval.
Regardless, the system was necessary and we should see a payback within 5 years on this $21M funding. Iowa State University is the guinea pig in using the system. Letters to the governor from ISU are, thus far, praising its efficiency over the old system.
Public education (PreK-12, universities plus community colleges) accounts for some 54% of the state's budget. Twenty-five years ago, education plus Medicaid together consumed less than 43%. Education is always a hot topic in Des Moines and locally.
SF269 related to school funding passed in the Senate 32-17 with Sen. Bisignano again being the lone Democrat to vote in favor of its passage, according to the official record. This bill provides $45.2M in additional education funding. The funding formula has been complicated by the reality that nearly 6,000 students exited Iowa's school system this year likely due to Covid.
Education funding has been increased, not cut.
In the bill, an additional $65/student is provided to every public-school district in Iowa that followed the law. 31,000 kids attend Des Moines Independent Schools, the only school district out of 327 that did not comply. A proposed amendment attempting to restore this funding to that school district failed.
The fact is, according to the Iowa Department of Education, Des Moines Independent saved $6.6M in expenditures while violating the law. What appears to be a $2M punishment is, in reality, a $4.6M gain for Des Moines Independent.
Life Amendment Passes Committee
I am a co-sponsor of SJR 2 and look forward to passing it through the Senate. Four unelected members of the Iowa Supreme Court created a constitutional right to an abortion with no foundation other than their opinion. That opinion is not in line with the majority of Iowa.
The exact same language must pass both chambers of the Iowa Legislature in consecutive General Assemblies, and then the people of Iowa must ratify that proposed language in a statewide election. Ultimately, every Iowa voter has a say over changes to the constitution, instead of only four unelected people in a courtroom in Des Moines.
There were 2 bottle bills of sorts passed out of subcommittee this week and will face the full committees of Commerce and Natural Resources next week. There are several more on the House side.
I do not see the old bottle bill being killed off. But I am intent on seeing it fixed this session one way or another.
I sat through a difficult subcommittee meeting this week featuring parents of children suffering a terrible disease that I had previously not heard of. It was gut wrenching. We passed a bill through subcommittee which would require insurance companies to treat this disease and will look at it in more depth at the full committee next week. The real question is whether the treatments involved are "experimental" which insurance companies are typically not responsible for, or are the treatments an accepted practice.
Next week, among other things, we get to tackle the tough issue of synthetic urine used to defraud drug tests. Apparently, I need to get out more.
We'll try to move the bottle bill(s) through committee to the full Senate.
More work remains on a major expansion of broadband access across Iowa.