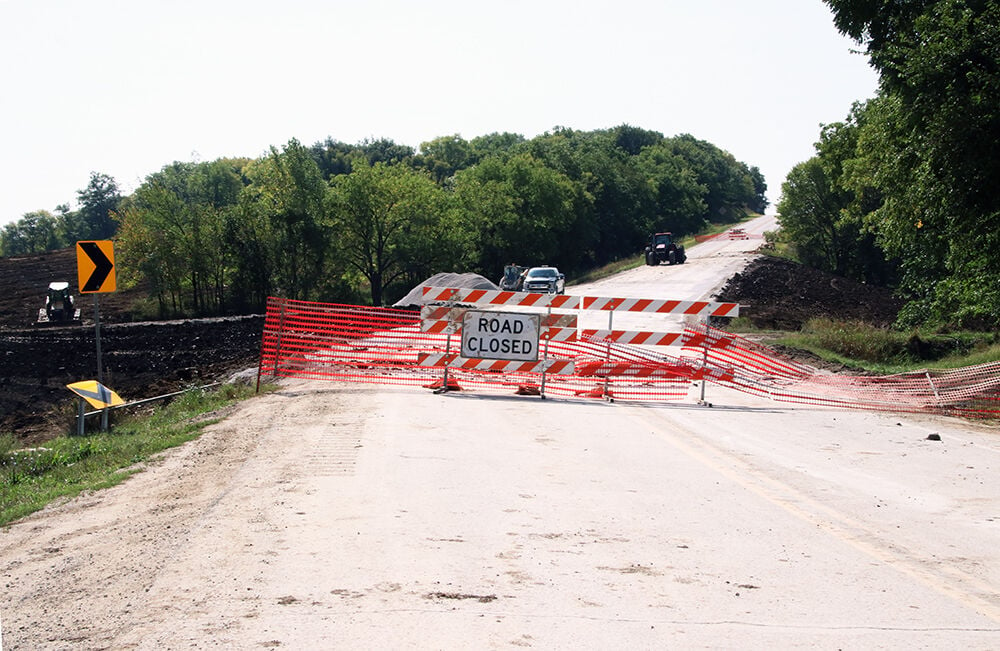 Update: An email from Darwin Bishop received at 4:29 today said the contractor informed his office that he will not be able to open the roadway until Thursday.
Highway 59 south of Denison could open as early as Thursday.
Asked about an earlier-than-scheduled opening, Darwin L. Bishop, District 3 construction engineer with the Iowa Department of Transportation (DOT) told the Denison Bulletin and Review in an email Tuesday morning that he thought the highway could be open on Wednesday if everything went as planned, but later in the day sent this update: "The contractor has informed us he will not be able to open the roadway until Thursday."
The project replaced a culvert on U.S. 59 at the junction with county road E53 about three miles south of Denison.
At the start of the project, the DOT had said traffic could be detoured until approximately the middle of October.
The detour route has been U.S. Highway 30 and county road E59.
Midwest Contracting, of Marshall, Minnesota, has been the contractor for the $805.159.41 project.
The latest traveler information is available anytime through the DOT's 511 system. Visit 511ia.org; call 511 (within Iowa) or 800-288-1047 (nationwide); stay connected with 511 on Facebook or Twitter (find links at https://iowadot.gov/511/511-social-media-sites); or download the free app to your mobile device.
To receive email or text alerts about traffic incidents, road closures, traffic delays, and other restrictions that affect this highway route or other routes you travel, the Iowa DOT offers the "Your 511" option on 511ia.org. It's easy to subscribe to Your 511 and sign up to receive the email/text alerts. Visit https://iowadot.gov/511/511-full-feature-website-help/how-to-videos for simple, step-by-step instructions.