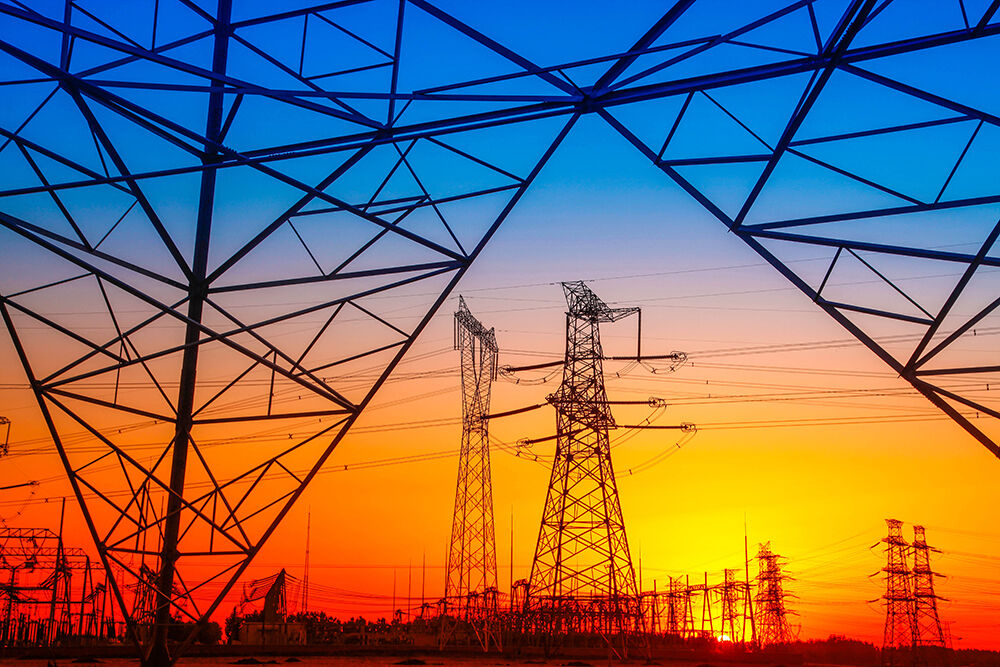 This morning, the area experienced one of the rolling blackouts that have been implemented in a number of states to guard against system failure, due to the high demand for power.
The directive was given by the Southwest Power Pool (SPP) to the Western Area Power Administration (WAPA), which transmits power to Denison and other customers in a 15-state region in central and western United States.
At 6:46 a.m. today, SPP declared an Energy Emergency Alert (EEA) Level 3 effective immediately for its 14-state area. In a release, SPP said system-wide generating capacity had dropped below its current load of approximately 42 gigawatts (GW) due to extremely low temperatures and inadequate supplies of natural gas. At the time, SPP forecasted a morning peak of above 44.6 GW at around 9 a.m. Central time.
Rory Weis, general manager of Denison Municipal Utilities (DMU), said DMU was not warned of the rolling blackout.
In fact, warning all utilities in the grid is unfeasible.
Information provided by DMU said that when WAPA gets a directive from SPP, it has 15 minutes to initiate the rolling blackout.
"When SPP sends out a directive and the utility has 15 minutes to respond, there's no way they can notify every utility within their service area that it's going to happen, in that amount of time," Weis said.
Information from WAPA's website says it sells power to more than 684 firm and non-firm wholesale power customers, including cities and towns, rural electric cooperatives, public utility and irrigation districts.
The blackout in Denison lasted from about 7:30 a.m. to 10 a.m.
Further rolling blackouts, or controlled interruptions, will depend on weather conditions. However, after contacting a representative from WAPA, DMU Electric Department Manager Mike Wight said he was told the best estimate is that another rolling blackout will probably not occur, but, again, it depends on the demand for power tomorrow morning.
Weis said he didn't think the power load will be quite as high tomorrow as it was today because it won't be as cold, but added, "We'll find out."
"What they're (SPP) doing is trying to protect this 14-state transmission grid. If a transmission line fails or we lose a generating facility somewhere, the problems just compound on top of each other," Weis explained.
He continued that people have been asking questions about the rolling blackout via DMU's Facebook page.
"There are obviously some people that are upset with us but there are obviously some people that are asking good questions – 'what's WAPA and what's SPP?' I intend to answer those in time when things settle down," he said.
DMU, as well as Western Iowa Power Cooperative, is urging its customers to conserve energy to help reduce the demand for power.
Some suggested methods are to lower the thermostat a few degrees, dress more warmly and delay running dishwashers and doing laundry.
Weis said the next 48 hours are still critical for customers to conserve electricity.
It is the first time in his career in utilities that a rolling blackout has been issued.
He believes it is the first time SPP has issued Level 2 and Level 3 alerts.
A Level 2 alert requires SPP to direct its member companies to issue public conservation appeals.
A Level 3 alert is triggered if SPP has to use operating reserves below the required minimum or ask its members to implement controlled service interruptions, or rolling blackouts.
Weis said his opinion why the rolling blackouts have been ordered is how far south the cold stretch has extended.
"It was 1 degree in Dallas, Texas, this morning," he said. "I think it's just the extent of how much of the country is having bad weather."
To put some electricity back into the grid, DMU has been running its generator at its west receiving substation since 4 a.m. on Monday.
That generator provides approximately two megawatts of power, a small fraction of DMU's total load.
"In the coldest days of winter and the hottest days of summer, we will peak out somewhere between 28 and 30 megawatts," Weis explained.
He said one of the reasons the generator was installed is for use in the event of complete blackout that is expected to last a while. The generator will provide minimum levels of service to the DMU office and water and wastewater plants to maintain those critical services.