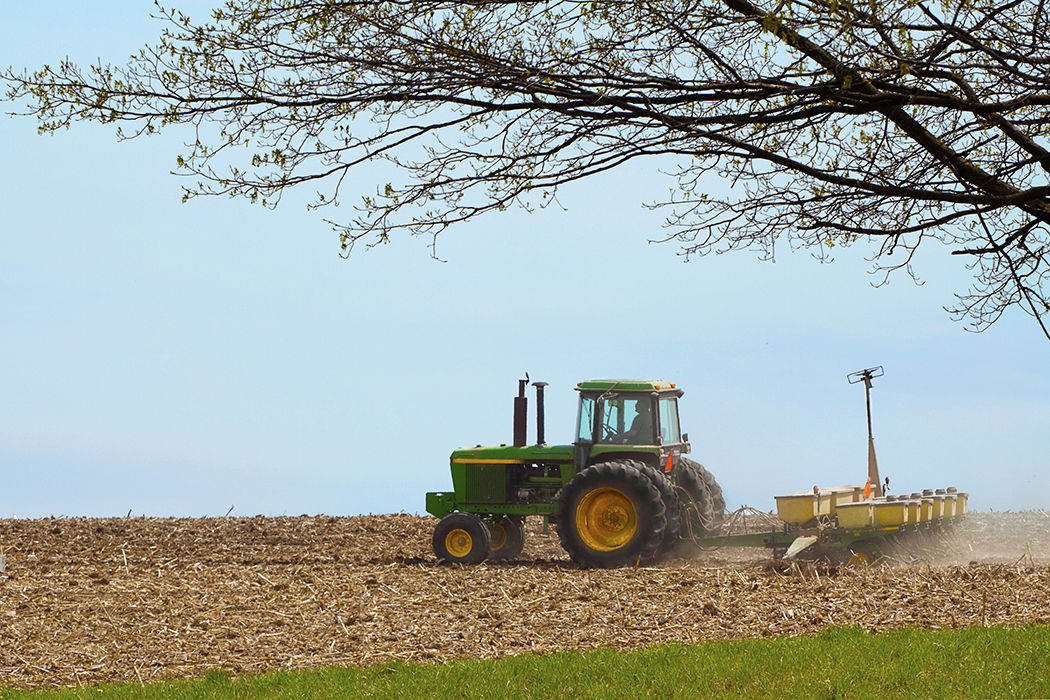 What is going to happen in the state of Iowa, the United States and the world is uncertain as we venture through this COVID-19 pandemic. We all know how important our healthcare workers, truck drivers, factory workers and leaders are right now, but there are many other people who we depend on that should not go unnoticed. One of those is the farmer.
Farmers are busy preparing for their spring planting, which will need to be started in the next few weeks. I know you have heard the saying that farmers feed the world, which is so very true. But farmers' crops also provide the necessary ingredients for other things we use on a daily basis.
Did you know that the corn a farmer produces is used as feed for our meat animals such as cattle, pigs, chickens, etc.
Corn starch, which is used in more things than you can imagine, and high fructose corn syrup that is used in almost everything, also comes from corn.
Some items that contain corn/corn products are ethanol, drywall, glue, envelopes, cosmetics, wax paper, cardboard, Splenda, Equal, hand soap, varnish, paint, toothpaste, matches, coated pills, spark plugs, diapers, cereal, alcohol, gum, crayons, chalk, running shoes, rubber tires, fireworks, batteries, deodorant, hand sanitizer, carpet, textile products and many more.
Farmers in this area also grow soybeans. Some items we use that have soybean products in them are animal food, biodiesel, building products, candles, cleaning products, flooring, furniture, grease, oil, lubricants, paints, stains, dust suppressants, insulation, printing ink, vegetable oil, soy milk, crayons, lipstick and other cosmetics, moisturizers, shampoo, conditioners, toilet bowl cleaner, white board cleaner, lime and scale remover, degreaser, clothing, footwear and many other items, too.
I think you can see that it is very important for our farmers to stay healthy and get the crops planted. No one wants to have a shortage or do without any of the things our farmers help produce.
Roadway travel has slowed down with social distancing in place. However, if you are out and about, remember it is time to think about road safety as the farmers take to the roads with their equipment. Please give the farmers extra consideration and use caution when approaching them on the roadways. The most common vehicle/machinery collisions occur by vehicles approaching slow-moving machinery from the rear, or by passing in a no passing zone and hitting on-coming traffic.
Let's all be careful and aware of farmers on the roads. With your help and that of the farmers, the crops will get planted. When this pandemic is over, we will have all the items that we rely on each day, thanks to corn and soybean crops that are necessary in their production.
Please follow the guidelines set forth by our leaders and stay safe. God bless.
Connie Riesselman, President,
Crawford County Farm Bureau