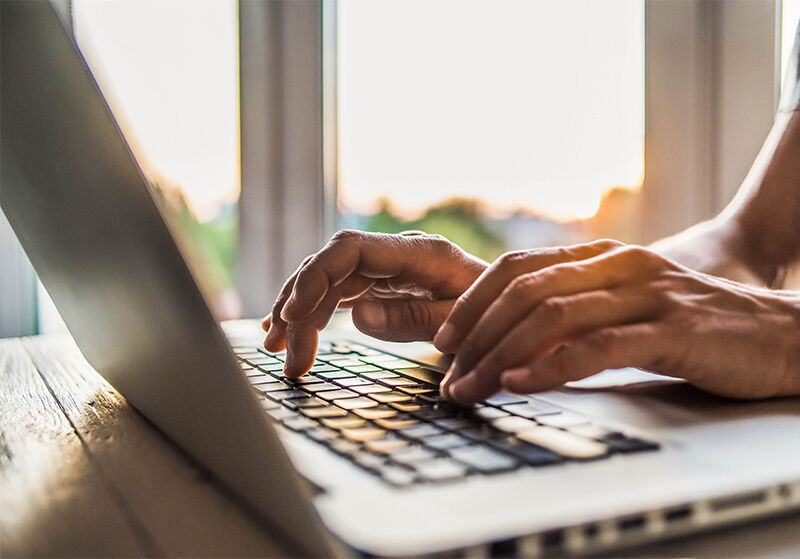 Writer says sender(s) of "political hit piece" should identify themselves
I received a trifold political brochure in the mail. It is titled "Crawford County Candidates 2020 Election."
It is a biased, political hit piece. It does not indicate who sent the brochure and has a postal permit number from Dallas, Texas.
Who sent out this garbage?
Don't send out something like this if you are too cowardly to put your name on it.
Editor's note: The Denison Bulletin and Review has been conversing with County Auditor Terri Martens, who has been investigating the legality of the brochure with state agencies, because it did not indicated who paid for or was putting out the brochure.
Nancy Wood, who responded to Martens on behalf of the Iowa Ethics and Campaign Disclosure Board, said the following in an email: "The attribution requirement (paid for by) only applies to 'express advocacy,' defined in the law as 'a communication that uses any word, term, phrase, or symbol that exhorts an individual to vote for or against a clearly identified candidate or for the passage or defeat of a clearly identified ballot issue.' This flyer does not do that, even though some of the candidate descriptions are more flattering than others. Accordingly, an attribution statement was not legally required."
Further, Martens asked the United States Postal Service (USPS) if there is a way to find out who mailed the brochure or if was legal to mail a brochure of this type.
Brenda Edvenson with the USPS in Des Moines responded, "Unfortunately, the USPS cannot provide other customers (sic) information. There isn't anything in the mailpiece that would make it unmailable."
The opinion of the Denison Bulletin and Review is the brochure that was mailed is an example of dirty politics and shows a lack of courage on the part of the author or authors. Our question is this: are voters going to be willing to tolerate this type of anonymous mudslinging in county elections?
---
Supports Heiden for county supervisor
I am proud to say that I have known Jean Heiden for many years. In fact, she was more than my banker, as she studied my situation, offered advice and worked to find a solution that was beneficial to me as well as the bank.
Jean cares about families, the young and old, all people. She will work hard to make sure that all Crawford County residents have the opportunity to achieve.
Jean will listen to Crawford County residents and work hard on their behalf. She is a problem solver.
She is a person you can trust and she you will always know where she stands on an issue.
I strongly encourage you to vote for Jean Heiden for Crawford County Supervisor.
---
Talks about sheriff candidates' motives
Voters should consider many things when a candidate runs for a local elected position, but what is the candidate's real motive? It is our county and the communities within that should be a candidate's main priority. Voters are the interview panel when a candidate runs for an elected position. We become informed through personal experiences, third party experiences, reading up on each candidate's platform, asking questions, observations, etc.
The current Crawford County sheriff, James Steinkuehler, does not have a platform for his 2020 campaign and is facing his first opponent since being elected in 2008. There is no mention of what he has done in the 12 years as sheriff or what he plans to do if re-elected. He has put up yard signs but what else has he done to earn votes? Does he have a real motive to secure re-election? If so, whose best interest is it in?
The incumbent's opponent, Ray Ohl, is 30 years younger. His slogan, "New Generation, New Direction," is extremely fitting. His Facebook page is full of community involvement and giving back to Crawford County. He's volunteered with fundraiser benefits, food distribution organizations, the mini golf rehab project, and is still providing free concealed carry classes for people from Crawford County. When people campaign they often ask for donations to their campaign. Ray created a way to raise money with his campaign and donate it back to the community. His informative website shows his family, tells his background, why he is running for Crawford County sheriff and his new direction for the Crawford County Sheriff's Office. He has a platform, a real motive, and it's for the best interest of Crawford County residents.
What are some things important to you and whose real motive has the best chances to positively impact them? Remember those things when voting this November.
---
October 23 last issue before election for political letters
Friday, October 23, will be the last date that the Denison Review will publish political letters to the editor before the November 3 election. Letters to the editor for that edition must be submitted by 10 a.m. on Thursday, October 22.